Staff
Here you have all of the Deaf Sparrow staff.  We feature here only current staff members, not former members.  However, their names will always be visible in reviews they wrote in the past.  To save space, however, we will here only be focusing on current and active writers.  For sending demos, review copies, previews, news, please note the individuals below and their focus.  If you send crust punk to a writer who focuses primarily on noise, the review you receive might not be what you'd want.
Stanley Stepanic: Editor/Writer
Stanley is a professor at the University of Virginia and the University of Richmond, teaching a popular course on demonology, as well as courses on Russian literature and the Russian language.  A classically trained pianist at heart, he has had experience in music for most of his life, taking part in many bands, competitions, and projects, as well as writing as a music critic for Deaf Sparrow for the past four years.  He recently took over control as editor and site programmer, but is still actively writing reviews.  Dr. Stepanic has possibly the widest variety of tastes out of all the writers in the bunch.  Feel free to send him anything that falls under the general headers of black metal, death metal, dark jazz, ambient, noise, punk, witch house, industrial, EBM, basically anything underground.  If it's weird, unique, dark, mysterious, heavy, brutal, whatever, he'll take a look.  In general he tends to review whatever he first opens and does not give preference to label or band.
Cole Olson: Writer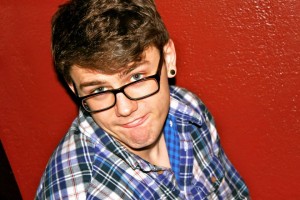 Hailing from Minneapolis, MN, Cole is a student at the University of Minnesota – Twin Cities and is currently pursuing a B.S. in Kinesiology. Born during a crescent moon on a winter night, a murder of crows appeared as he gave his first cries with carnage upon their talons giving the first sign to the prophecy of Cranio-Metallum or "Metalhead". Since then, he has endured trial after trial of rock and metal music carving him into the Metalhead the prophecy demanded he would become. He has developed a taste for black, doom, sludge, drone, and death metal but also enjoys post rock, post hardcore, melodic hardcore, and any combination of those with metal.
Kristyna: Writer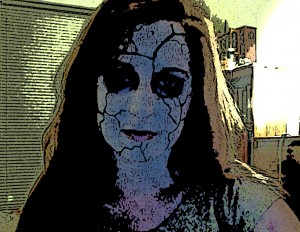 Kristyna is a currently finishing her degree in neurobiology in Toronto after which she will take a year off to experience all the music festivals Europe has to offer. She is a Croatian national. Her musical interests include experimental electronic, ambient, deep and melodic house, minimal, and dance.  If it's of the electronic variety, she's your best bet.
Mort Subite: Writer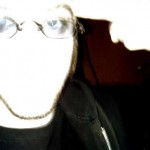 Originally from the North-Eastern slab of the United States, Mort was an itinerant squatter and street musician for the better part of a decade before settling in the balmy, sun-kissed Pacific Northwest town of Portland, Oregon, where all hipsters are put to pasture. After the requisite number of beers and perhaps something akin to a psychotic reaction to his chosen career as an adult nightclub DJ, Mort started an experimental metal band, but remembered he liked writing nice things about good music, and funny things about terrible music, so he figured writing reviews for other bands on the edge was a great way to get other musicians to hate him even more. Mort's current favorite drink is Perrier, and his current favorite food is something called "dollar tree ceviche". And now you know the rest of the story.  He's pretty comfortable reviewing most kinds of music and his knowledge is fairly deep on a very wide variety of genres. That said, Mort likes weirder stuff. Stuff that kind of pushes the boundaries and might not necessarily have defined genre tags.
Spyros: Writer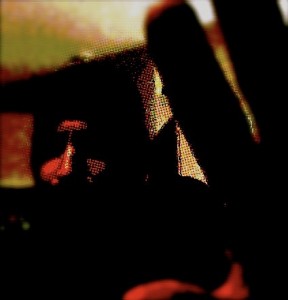 Spyros is a sound engineer and writer/contributor for a variety of webzines and listens to anything that is heavy, extreme, experimental and most importantly interesting. Managed to open a portal to the outer dimensions and from that point on doing the bidding of the lurker at the threshold. For when you gaze into the abyss, the abyss gazes into you.