Musicians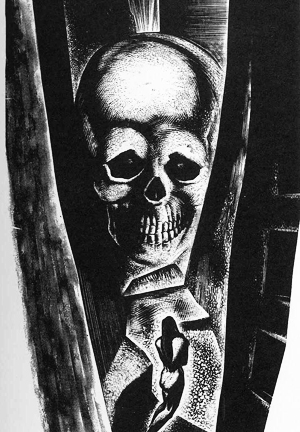 This page is for musicians or bands interested in releasing material with Deaf Sparrow.  If you're not sure if I'd consider your work, a simple glance at what I review should give you an idea of my spiteful passions.  This aspect of Deaf Sparrow was added a few years ago, after the original owner gave control to one of his writers, who used to run a small record label called Mind Flare Media.  Mind Flare Media was closed in March of 2015, and releases were added to Deaf Sparrow in the same month, with the first one completed in October of 2015.
So like do you do CDr and stuff? NO, I do professional releases in either cassette, CD, or vinyl, depending on the work.  The majority of my releases are special, limited packages, with profits over production going to the BANDS, which is my specialty.  Special packages are typically in the form of a limited shirt design based on the artwork of the album I'll be releasing with both in a minimum print run of 12, but I've done as high as 500.  Once they're printed and sold, they're gone, I don't do reissues, and I don't do trades.  Digital distribution is part of the package, but I typically restrict this to Bandcamp instead of wider distribution, though I will eventually be adding a download section to the site.  Wider distribution is an option, but the feasibility of this will be discussed on a by-album basis.  As I already said above, take a breath, yes, I primarily provide any profits over production to the band/musician.  If you're curious what I will consider releasing, the following list should suffice.
Ambient (all types)
Black Metal (all types)
Dark Ambient
Dark Jazz
Death Industrial
Death Metal (all types)
Doom Metal (all types including Stoner)
EBM
Electronica (all types)
Experimental
Hardcore (all types)
IDM
Industrial (all types)
Metal
Noise (all types)
Punk (all types)
Ritualistic
Synthwave (all types)
Thrash Metal
Other stuff that makes people cry.
If your music fits one of the genres above, or if not listed is close, send me what you have.  The following policies must be followed or I'll ignore your submission entirely.
DIGITAL SUBMISSIONS ONLY.  This saves everyone time and money.  Send your submission to deafsparrow@gmail.com
Make sure you have in CAPS in the subject line MUSIC SUBMISSION followed by the band/musician and genre.
In the body of your email give a band/musician biography including relevant discography.
Please include a full tracklist, explanation of your work, total length, and preferred format for release.
If you have artwork, please attach it to the email, or if you're considering artwork discuss the design and artist you plan on using.
Tracks can be submitted as MP3 in a RAR file, NOT AS SEPARATE FILES.  Please make sure you have a single RAR file or a link to download one.  If you try to send individual emails with individuals tracks, I'LL DELETE THEM ALL AND MARK YOU AS SPAM FOR ETERNITY.