Review Writers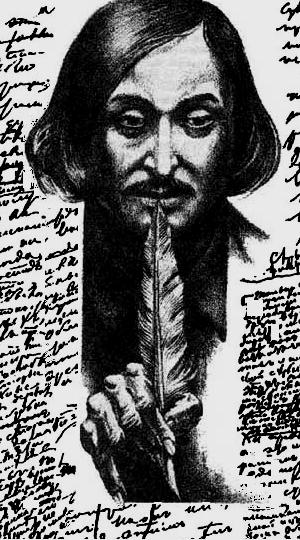 Looking to expand your mind through music most of the world is too frightened to test?  Do you have the melancholic heart of a depraved poet who finds the slightest dying leaf a tragedy?  Then that probably won't cut it.  If you're interested in writing for the weird, without whining about it, without being pompous, but maybe being a little biting, then that's different.  Keep in mind, should you seek to join the writhing mass of vileness in my pit, just an interest in music might not be enough, and no, it doesn't matter how rabid you are either, in fact such types tend to write the worst reviews, because they can't be objective.  Though I will gladly consider the work of new writers, I'm pretty much covered in music, and even if I'm going to listen to you try to convince me, I prefer at least some journalistic experience, especially if it involves music criticism.  However, it's best you have some experience in underground music, whether just a listener or a writer with years of publications.
Keep in mind the site will always have a major focus on music, and though I have a wide variety of genres I analyze including jazz and death metal, not everything fits with the general aesthetic here, so don't come asking if you're interested in pop-punk, you'll likely be laughed back where you came from.  What's the pay?  Well, there isn't any if you only do a few reviews.  Please understand you're going to be receiving tons of downloads, press packages, and hard copies (vinyl, cassettes, CDs, etc.), and that, in a sense, is how you're actually being paid at first.  Considering the cost of music, you should be grateful to even have the opportunity and do everything in your power to make sure the hard-working bands, labels, and PR companies out there who spend money sending us this stuff get a review out of it, positive or negative.  If you've made it this far, then perhaps you're worth considering.  And if you prove yourself worthy by writing quality work and doing it consistently, you might end up on our payroll, seriously. However, music is pretty much covered by me.
What I'm more interested in is articles about underground culture, music scenes with little exposure (especially in foreign countries), underground artists with no exposure yet, and things of that nature. This is really my current need, as these new articles will be making up the bulk of the site along with music reviews and interviews I'll primarily be handling. Have an artist, photographer, art show, grotesque play, or something of that nature to write about? Then that's really what I want to hear, and the pay is more substantial. Since I run such articles for about 30 days minimum in terms of money promotions for more exposure, I will be paying you at least $50 per article, upwards to $500 for stuff that's really intense and heavily researched. You like some of that? Then read below whoever you are.
How to Contact Me About Writing Reviews
Any interested writers should send the editor an e-mail at deafsparrow@gmail.com In the subject line of your email please put, in CAPS, NEW WRITER: (put your name here).  Due to the massive volume of emails I receive you need to do this so it's clear why you're contacting me.  If not, straight into the trash, never to be read.  In the body of the email please include a brief biography, experience in writing, and links or files of any samples of your work.  Also, if you please, let us know why you would like to do such a thing and poison your mind with culture most of the world fears. No response from me means I'm not interested, but I usually take the opportunity to tell you to find another job.