Elizabeth: Insomnia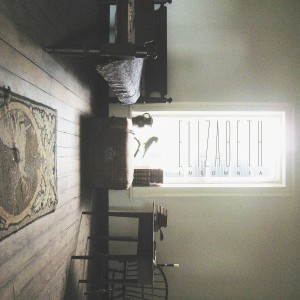 There are two types of bands:  recording artists, and performing acts.  Where some bands spend countless hours finely tuning each note and sound, others believe that a true following is earned by spending unforgiving months and years on the road, playing to apathetic crowds of three pimple faced dirtbags guzzling Highlife in the corner… and waking up the next day to do it all again.  Since their conception in 2009, Swiss hardcore band Elizabeth has toured the world extensively, and shared the stage with some of hardcore's greatest acts.  This devotion to their fans has gained them a healthy audience, and a reputation as one of Europe's premier, and most consistent live acts.
After touring for years on only a four song demo, in 2012 Elizabeth released an eight track 12″ EP on Throatruiner records titled "Where Vultures Land".  Built upon the same strong metalcore influences, machine gun tempos, and heavy guitar riffs that their live performances were known for, the twenty five minute album showed an amazing breadth of talent, and musical diversity.  Fans will be happy to know their newest release "Insomnia" picks up where the former left off.
Diving deeper into their metalcore roots (singer Javier Varela is an ex-Nostromo) the vocals have evolved from a gutteral punk rock yell, to an explosive metal scream as the burley, bass driven riffs grind out a distorted groove over the neck breaking drum beats.  Guitarist Charly Boson shows us that less is more by spraying out blisteringly fast progressions that are at the same time complex, yet approachable.  Through a conscious lack of production tricks, masturbatory guitar solos, breakdowns, and songs over three minutes, Elizabeth reminds us what "hardcore punk" means.
I've listened to this nine minutes of music on my ride to work every morning for a week, and there are several key points that stand out as both sore thumbs, and paragons.  The drummer for this band, Matthieu Baumann, is amazing.  He is blisteringly fast, and machine guns out the beat, yet is able to find the groove and craft unique fills and changes that progress the songs.  Unfortunately, this is almost all the progress these songs make.  What they ooze in raw power, they lack in variation, and it makes for a very one-sided listening experience.  A listener wants to rise and fall to the music, to make an emotional connection and move along with the artists.   Throughout, "Insomnia" feels to be pushing you forward unwillingly, and forces you prematurely to the end.  The listener is left with an uncomfortable  "was that it?" feeling as they are left staring at nothing.  Fans will know this was not the case with their earlier work.
Despite being slightly banausic as a whole, the songs individually are fun to listen to.  The fourth and final track, "Ravens" is actually quite amazing, and harkens back to their early recordings with it's more recognizable lyrics, and brutal builds into madness.  "Insomnia" is available for free download (see link below) and gifts the listener with four good reasons to support Elizabeth, and to catch the live show.
Elizabeth : Insomnia
Throatruiner records
Score: 3.5/5
Written by Zippy D