Casket – Urn (It's in the Details Death Metal)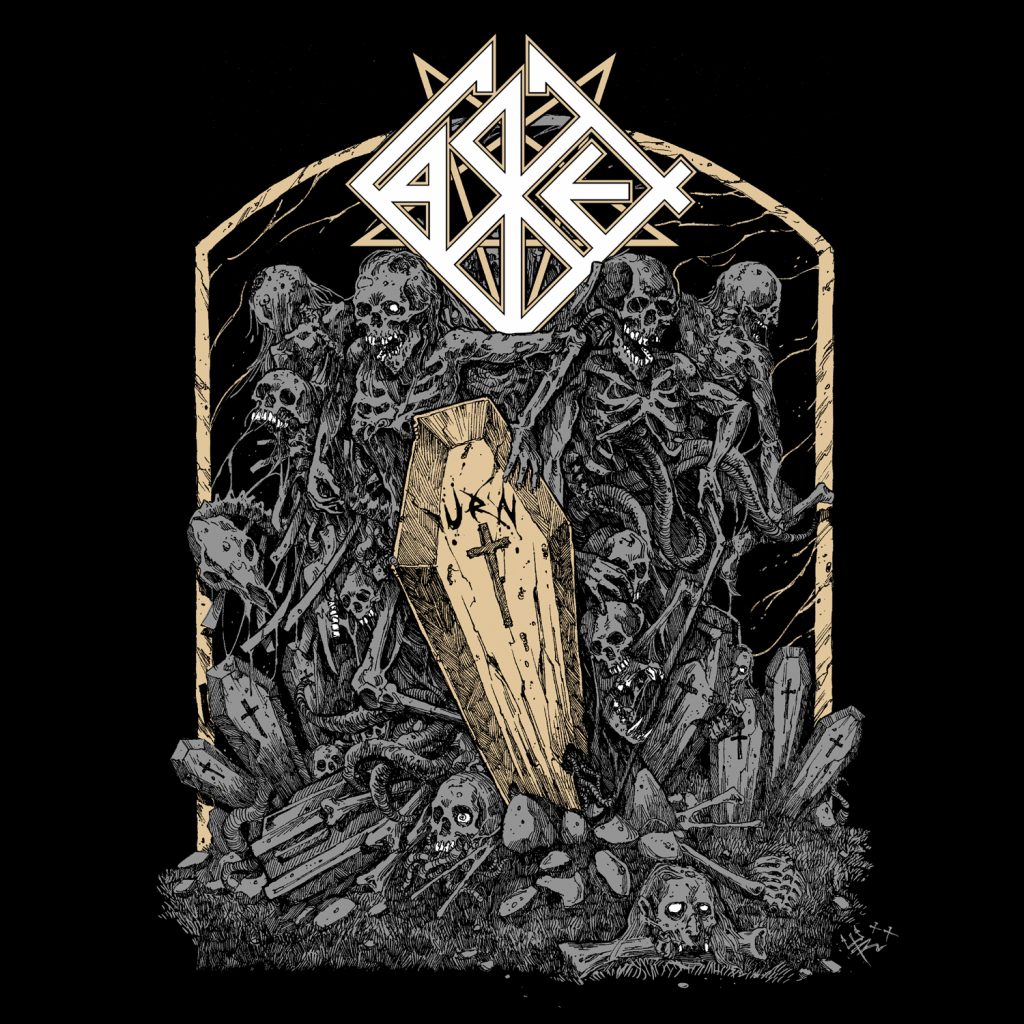 Here we have a seasoned band adjusted to the level of "very." In death metal that means one of two things. One, you never learned how to deviate and develop, or two, you tried but failed to grasp modern death metal's current trends and just sound geriatric. Germany's Casket, to our delight, are neither of these. They are the rare example of an ancient group of fools still playing what they love, yet within the current moment and outside of the past. Urn is all about the details, I should further add.
This one is easy to explain. Casket play death metal, okay we got that out of the way. But this isn't the same old, this isn't the same band, it isn't the same sound, most importantly. Urn, though certainly sampling in the death metal canon since 1990, develops more thoroughly through its details. There are touches of dread closer to the blackened variety and doom, hooks that work like cemetery-obsessed poetry, and deep, solid roars that still manage to curdle the testosterone in spite of the fact that they're largely consistent and rarely deviate. Casket are skilled, but they've never lost their touch; it's primarily because they've always understood death metal needs some change, now and again, to remind us why it remains.
Written by Stanley, Devourer of Souls
Casket – Urn
Neckbreaker Records
Cover Art: Roberto Toderico
4.8 / 5