Abhorrency – Climax of Disgusting Impurities (Bestial Violation Blackened Death Metal)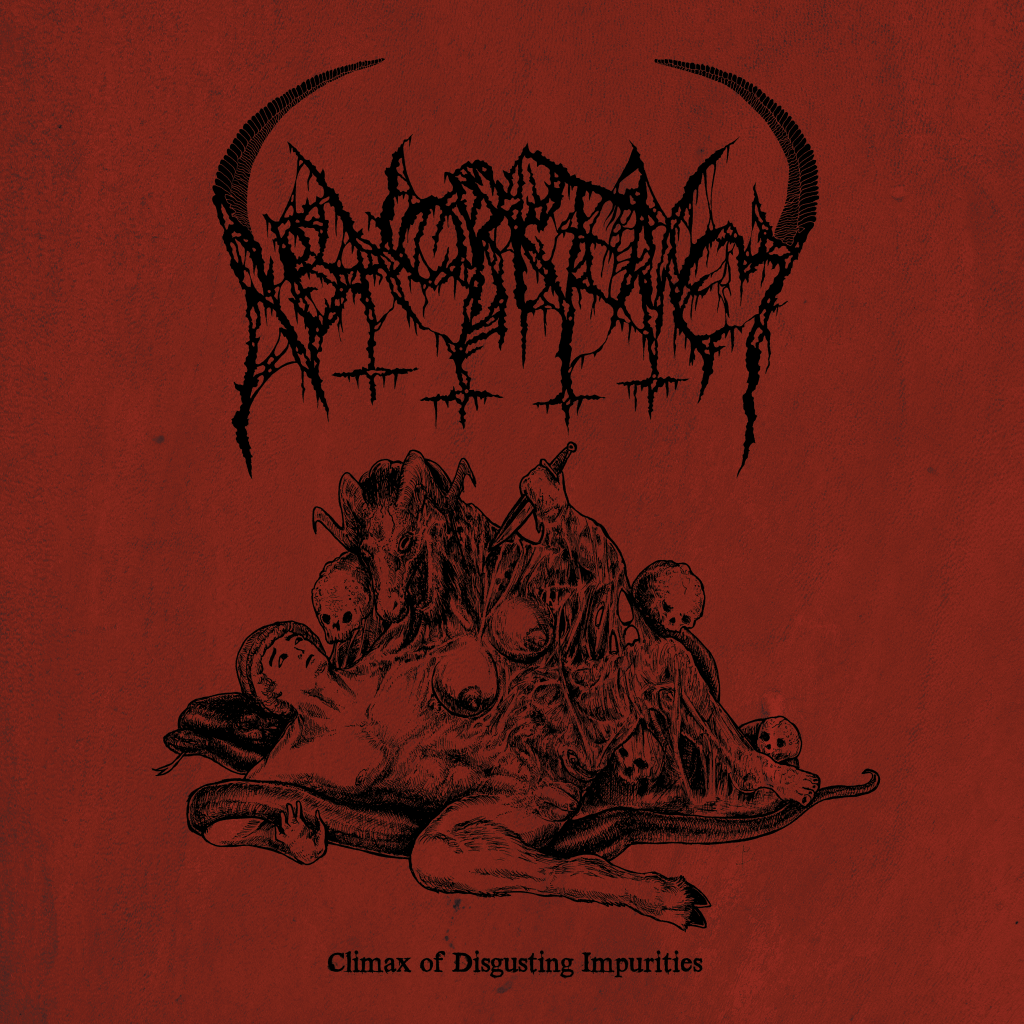 Well get ready to consume this one at face fooking value. A multitude of upside-down crosses hide within a festering logo above an image that summarizes the album title below. What's this one like? Well it's a Climax of Disgusting Impurities! What else? Honestly though, the face on that child-like goat being is freaking me TF out. It's so placid while having its genitalia intermingled with a goat lord knifing its own breasts. Great image, actually, because guess what? Upon listening to this, that's you. The child, I mean.
I'm happy I had time to go through a ton of promos today (much needed), because I was just talking to the guy from Sentient Ruin Laboratories the other day and how I always seem to get his promos past release. Not this time, sir! A day in advance, how about that? Pure luck, but I did it, I did it. Anyway this is a vinyl version of an album released in cassette, CD, and digital formats over a year ago. Leave it to "The Ruin" to give it an even more impressive cut. Climax of Disgusting Impurities will leave you violated. Its warlike, chain-tearing, and terrorizing. The vocals have some balls too, damn, you can feel the guy pulling out your innards as your assaulted by the rest of the musical, inhumane madness. This desecrates everything it touches and is sure to lose over many a friend for you. Enjoy!
Written by Stanley, Devourer of Souls
Abhorrency – Climax of Disgusting Impurities
Goat Throne Records, Sentient Ruin Laboratories, Stygian Black Hand
Cover Art: Silvia Palmeroni
4.7 / 5