Sadistic Force – Midnight Assassin (Slasher Metal)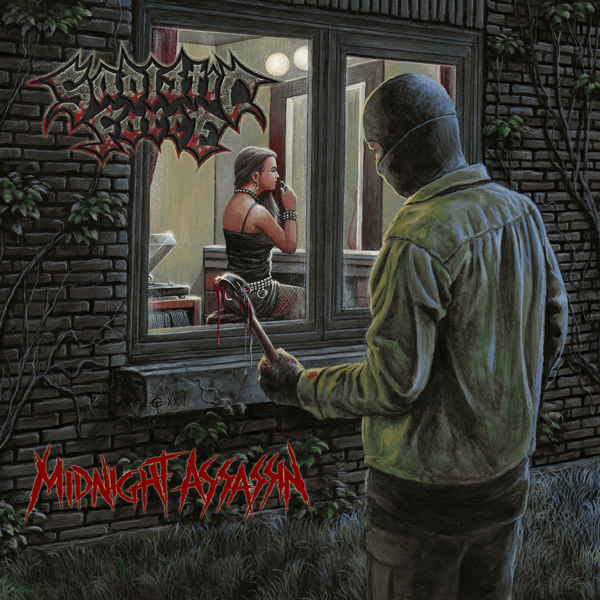 You know a band's killer when they've only been around three years but sound like they've been around thirty. But, hey, also you can't be riding that retro thing too hard, otherwise we just feel old. Do I want to feel nostalgic? Sure. But I want to feel young, I want to feel like what I'm hearing is somehow new. Those are some tough standards to hit, but Sadistic Force kill it with their second full-length, Midnight Assassin! It's slasher metal!
Is it thrash? Is it speed? Well, it's definitely blackened, that's clear, and I guess toss those other two in at the same time. Sadistic Force have a sound I'd prefer calling slasher metal, though, because it reeks of 1980s VHS horror junk, yet its updated clarity of tone slices smoother and surer. Midnight Assassin maintains a raw, bloodthirsty air, but its delivery is utility knife clean, though it still rips out flesh in chunks. It's melodic and extreme, keeping its roots while digging out those which are rotten. These guys are likely a weaponized force live, if this album doesn't make it clear.
Sadistic Force Official Facebook
Written by Stanley, Devourer of Souls
Sadistic Force – Midnight Assassin
Goat Throne Records, Horror Pain Gore Death Productions
Cover Art: Bvllmetalart (Timbul Cahyono)
4.5 / 5