ism: Demo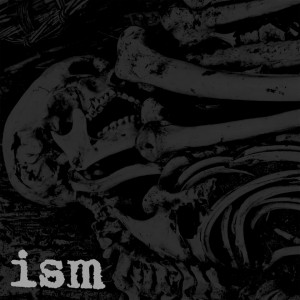 Don't be fooled by the powerviolence tag you'll find on the Bandcamp page we have nicely linked below, because there's not a bit of that in this.  So, sorry, no girlfriend-in-side-project cameos that were clearly to make sure an "evening of fun" took place, as much as you'd want that to happen.  But, hey, that's totally fine, because this one easily fits the hardcore/crust approach, which by themselves aren't not so far removed from powerviolence in the first place.  Really, did anyone ever know the damn difference?  Something about the singing, maybe, but then again maybe that was an excuse to make a new genre tag and then a label.  There isn't much info out there about ism, and what does it mean really?  Is it the suffix used with so many 'acts of doing things', such as modernism or dandyism?  Or is it the suffix itself taken in its most abstract sense until everything becomes an act of doing some one thing?  Is this review an ism in itself?  We'll let you stew on that yourself and blow your own mind, because that's all we had to waste some space so the image on the left wasn't just hanging there without enough text to buffer it.  Anyway ism is still fresh out of the womb, like pretty much, because they're all under 20 years of age, and this Demo is their first set of publicly released tracks for us to get a glimpse of what they're about, three in all.  One of the things we're known for is reviewing generally everything we get, especially when one of the dudes is as persistent as a rabid tick...
ism's Demo starts out with a good overview of their abilities, mixing several styles as better post-hardcore bands have a tendency to do currently.  Feedback opens with sludge drums and then we roar into the song proper.  If you're used to this kind of thing, it fits right in there with little difficulty.  Once they get going the basic tone and direction of the rest of it is set, with moments of speed and expansive chords building the bulk of the sound.  To their credit, ism tags their suffix-name onto a good many styles, a must for modern hardcore, regardless of the level of crust on its skin, and it's done here without difficulty.  "Mother'" displays an easy transition from light to heavy, including the singing surprisingly, and another like "Critical Thought" goes straight raw with blast-beating that is about the closest thing to powerviolence you're going to find here.  Also to their credit, the artwork.  Apparently, according to one of the members, this was actually drawn by an artist, but its grainy, black/white photographic quality looks so real it's hard to tell, and the juxtaposition of the bones on the jawline just has something killer to it.
But for all the good things you're going to find in this Demo, ism still have some ground to cover.  Chords can crush, drums can roll, larynxes can tear, but in the end most of it is actually pretty typical in design.  A later tempo break in "Mind", the final track, is a good example of what they need to do; they need to push the idea more, and the reason for this is simple.  There are tons, just tons of bands out there today, and hardcore is being dominated recently by some high-end acts, a number from France believe it or not, that are leagues beyond what ism is capable of at this point.  Or you have the powerful line-up of the almighty Throatruiner Records to contend with, a few bands of which we've given high marks to in the past.  Simply put, there are lots of bands out there doing this kind of thing much better.  But, don't doubt them just yet, ism have created a decent set of songs here, and if they play their crusty game right they can upset the ripples in the other direction.  For a group of a couple of dudes who have yet to reach the legal age, this sounds like a great start.  Needs some work, but very rarely do you find a first effort that pushes everything else aside.
Written by Stanley Stepanic

ism: Demo
Self-Released
3.5 / 5