All Pigs Must Die: Nothing Violates This Nature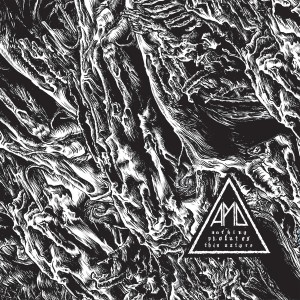 All Pigs Must Die is first off, a pretty fucking brutal name. Gotta give em' credit for that. Secondly, their album, Nothing Violates This Nature, is one of the most primal and chaotic hardcore punk albums to be released in 2013. This is the kind of music that is truly unforgiving – the kind of music that leads to a mosh pit that you tell your children about to explain the scars on your face – the kind of music for rioting against a failed system. All Pigs Must Die consists of members from bands such as Converge, The Hope Conspiracy, and Bloodhorse so it's easy to understand how such an album could come to rise to such praise.
It starts out with "Chaos Arise," which is a wonderfully appropriate title, and immediately begins to tear the room apart. The drumming is top notch, the guitars lend strength to your punches, and the vocals are in-your-face and express their undeniable pessimism for living. All of their lyrics center on the brutal truth of life and demand recollections of hatred towards society and the injustices that have carved hardcore punk to their "fuck you" roots. "Of Suffering" opens up more slowly with a more melancholic tone and transforms into "Holy Plague" and "Aqim Siege" that shows influences of black metal, D-beat, and crust adding variety to the pain inflicted.The album ends with "Articles of Human Weakness", a track that brings an end to the pain like a movie where not only the protagonist suffers but so does their companions in a fashion where they are the unfortunate victims to the violence of humanity.
Everything is great instrumentally and there are no obvious complaints to be had. However, there are moments where a bit more influences of other genres would have added a lot more to the arrangement of the album. The pieces that combined black metal and hardcore punk were wonderful and fit well into album's vision and lyrical themes. Mind you, this is very minor and is not so much as criticism but rather more so encouragement to be bold and experimental. Nothing Violates This Nature is the conjuration in sound of the merciless reality that we live in and reveals the falsehood of the niceties that are held closely for the sake of blissful ignorance. This album simply fucks. Everything. If filthy, angry, hardcore punk is your source of pleasure, then this is what you are seeking.
All Pigs Must Die Official Facebook
Written by Stanley Stepanic

All Pigs Must Die: Nothing Violates This Nature
Southern Lord
5 / 5