The Return of Pungent Stench (or something like it)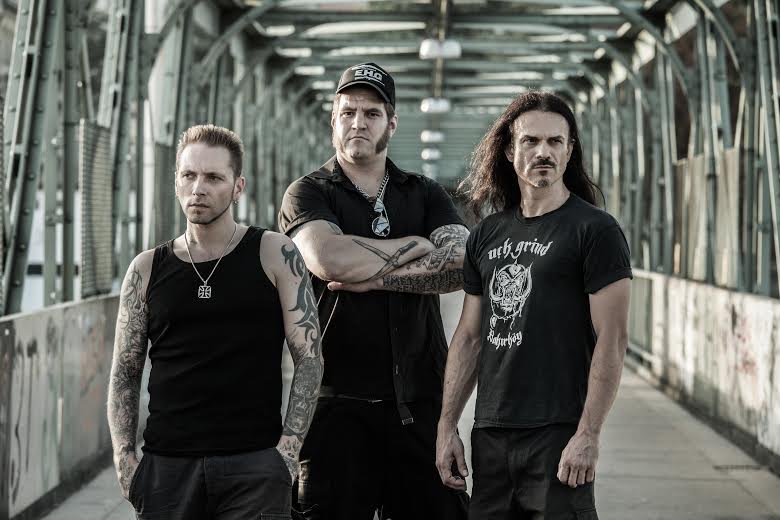 You know what's great about the internet?  We'll tell you what's great, you can connect with almost anyone you could think of if you know where to look.  It's amazing, some of us around here grew up with these guys, Pungent Stench, and at least one of us has memories of listening to Been Caught Buttering while playing Road Rash II on the Genesis.  Ah, the memories, and the strange juxtaposition of entertainment.  Suffice to say, yeah, we found the guy who headed the Stench before and now with a new line-up, after the soiled break-up.  We'll try not to get into much detail about the legal battle here, since it's still going on, suffice to say this article is a direct interview with the awesome Martin Schirenc concerning the history of the band and its current future.  Please note, this is our own article, and it is not in any way promoting one side or the other, so keep that in mind!  It's just an interview.  Anyway, we've been lurking on Pungent Stench's official website for awhile now (Editor's note – it's currently run as "Schirenc Plays Pungent Stench" for legal reasons), waiting, wondering, seething with desire, and finally, things changed.  Suffice to say, in the past two years several legendary acts have been making a comeback including Carcass and Broken Hope, so why not have another one of those legends join the fray?  To learn more about Pungent Stench we sat down via email with Martin and he gave us the scoop on PS, some tidbits of history we were wondering about, and news about the future.  We've kept most of his original words other than minor typos.  Photo credits to Simon Jappel.
Deaf Sparrow – How did you first get interested in music and what led you to death metal?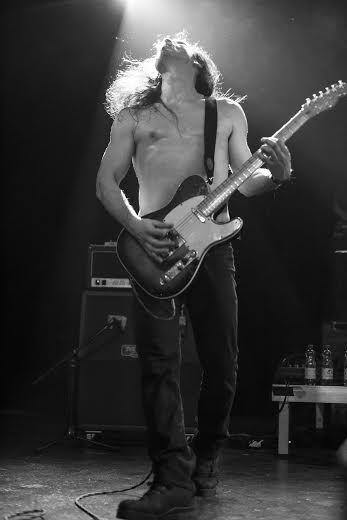 Martin Schirenc – I loved music as long as I can think and I started playing instruments at a very young age. Rock music was my big passion and after I got my first guitar when I was 12, I knew I wanted to become a musician one day. Although, I grew up with 70s and 80s hard rock and metal, it really was Venom who laid the cornerstone to my later career. Their music had so much power and attitude, that I instantly knew this was going to be my thing!
DS – How was the name and band originally created?
MS – I was helping out Alex' previous band Carnage by playing guitar at their live shows and when this band broke up, we decided to form a new one together. Then we asked Jack, whose former band shared a rehearsal room with us, if he'd like to join us and that's when Pungent Stench was born. In February 1988 we had our first rehearsal and our first show took place in April. The band name originated during a brainstorming Alex and I had over the phone and although he keeps claiming that he came up with the name, he really didn't.
DS – Where did you get the idea for your original concepts?  I ask because PS was one of maybe 5 bands I thought truly defined what death metal was, you guys had this unique, grimy, lusty sound and the lyrics always seemed to fit this general vision.
MS – Most of it just happened and reflected our personal musical taste, which was very much influenced by punk and that's why we sounded so dirty and raw.
DS – I know you've been working towards this moment for roughly 6 years, what were the most difficult steps in the process of getting Pungent Stench back into touring?
MS – After the split, I was totally fed up with Pungent Stench for a while, but in 2011, my friends from UCK Grind asked me to play a one-off show in Istanbul. It was meant as a tribute to PS, with a few Turkish bands playing covers of our songs and they wanted me to attend and do some songs, as well. It turned out to be a great night and it got me itching for more, ever since then. Unfortunately, a reunion was out of the question, so it took me another 2 years of pondering and people convincing me to go through with it, but I'm glad I did it!
DS – This past year or two has seen a few incredible comebacks of some classic bands, such as Carcass and Broken Hope, what led you to move the band forward to its present state and current direction?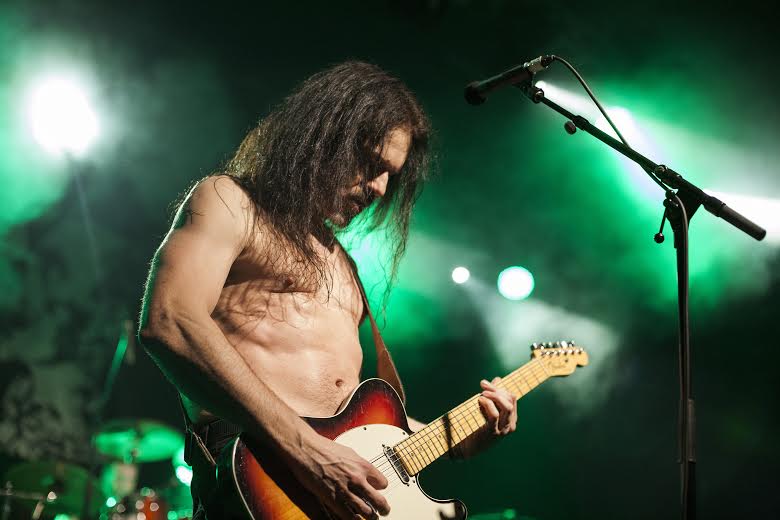 MS – PS is very important to me and I didn't want to bury the band, but sometimes things don't work the way you want and friends become enemies, so I was thinking about a solution for quite some time. You know, Alex and I might not agree on many things, but none of us wants to share a stage with the other, ever again, so this was the next best thing to a proper reunion and in my honest opinion, we've never sounded better!
DS – I assume you have intentions of creating a new full-length?  I seem to remember on an older version of your site from about three years ago you stated that there was some material you were working on before band problems became too problematic.  What of the work on these tracks (unless I was mistaken) and are there any plans on a new album?  What kind of direction do you intend to take with it?
MS – At the moment, we're just doing live shows where we play material from the period of 1988-1995. We haven't gotten to the point of planning a new album, since I wanted to make sure that people are interested in my version of PS, first. But it is true, that we recorded an album, right before the band broke up and it is even almost finished. Is was in the middle of mixing it, when things between Alex (PS drummer) and me escalated, which eventually caused me to end our collaboration. Up until now, I wasn't able to work out a solution with Alex to release this album and I have major doubts that this will ever happen, to be honest.
DS – Can you give me any details on this incomplete album?  Title?  Concept?  Song titles?  General sound (especially in comparison to previous albums)?
MS – To be honest, I haven't listened to this album in years and my memories of it are somewhat blurry. Also, it doesn't make much sense to speak about an album that will probably never get released, anyway.
DS – How did you get set up with the new musicians you have working with you?  What caused the eventual split with the old guys, and are you still on peaceful terms with your former bassist?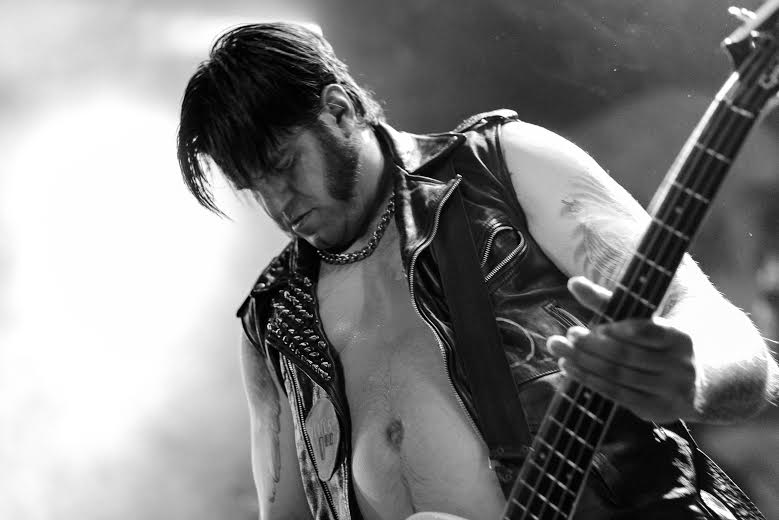 MS – I've been playing with Mike – our drummer – for many years in Hollenthon and he's a long-time PS fan, so he knows our music very well. He was also drumming at the Istanbul show and I knew he was my man for this. The bass player position was a little bit more difficult to fill, since we've already been through 4 bassists in Pungent Stench and none of them came into consideration, because they're all out of the touring business and I needed a full-time musician. Luckily, Dan (Genocide Superstars, The Accidents) moved from Sweden to Vienna, so I asked him if he was interested to join us and he agreed. I'm very happy with this line up!
I don't want to talk about the split, as it was very ugly and I don't think our fans are interested in public mudslinging. I'm still in good terms with all former PS members, except for Alex and I will leave it at that. On a good note, I was able to convince Jack Perkowski – the original PS bassist – to join us on stage at our recent Vienna show, for the first time in 19 years!
DS – What is your relationship like with Jack?  I saw the photo on the FB page of him whenever you said he was playing with you guys for a mini reunion of sorts.  What has your contact with him been like since the split, and if you can tell me, what was his opinion on the matter?
MS – He's my friend and we hang out from time to time. He drops by in my studio and we talk about old times or we meet up for a drink, you know? After he left the band in 95, Jack went through a very hard time in his life and I haven't seen him very often during these years. Fortunately, this has changed and we got back in touch, again! Jack isn't much of a metal head anymore, but he's proud of our musical achievements and appreciates to see me keeping the flame alive.
DS – Based on some clips I've seen of recent live shows, you have a big focus on some of your more classic songs, as opposed to newer ones, and the site seems to indicate this as well.  Do you intend on going back to more of Stench's roots, or perhaps taking Masters of Moral era sounds or Ampeauty a little further?


MS – Right now, we're just doing songs from recordings that were done with the original line up. There are quite a few gems we haven't played live in a long time, so that's what we're doing now. I haven't even been thinking about playing newer material, yet, so time will tell what the future brings.
DS – Which song do you enjoy playing live again the most, out of all of them?
MS – I really enjoy doing "Happy Rebirthday", because I think it's a great song, although Jack and Alex never wanted to play it live, so I got overruled by the majority.
DS – Out of the albums you've released in the history of the band, which were your favorites and least favorite and why?
MS – I probably like "Been Caught Buttering" and "For God You Soul…" the most, since these 2 albums really got us going and I have fond memories of these times. My least favorite album is the unreleased album for obvious reasons – it left a bitter taste in my mouth.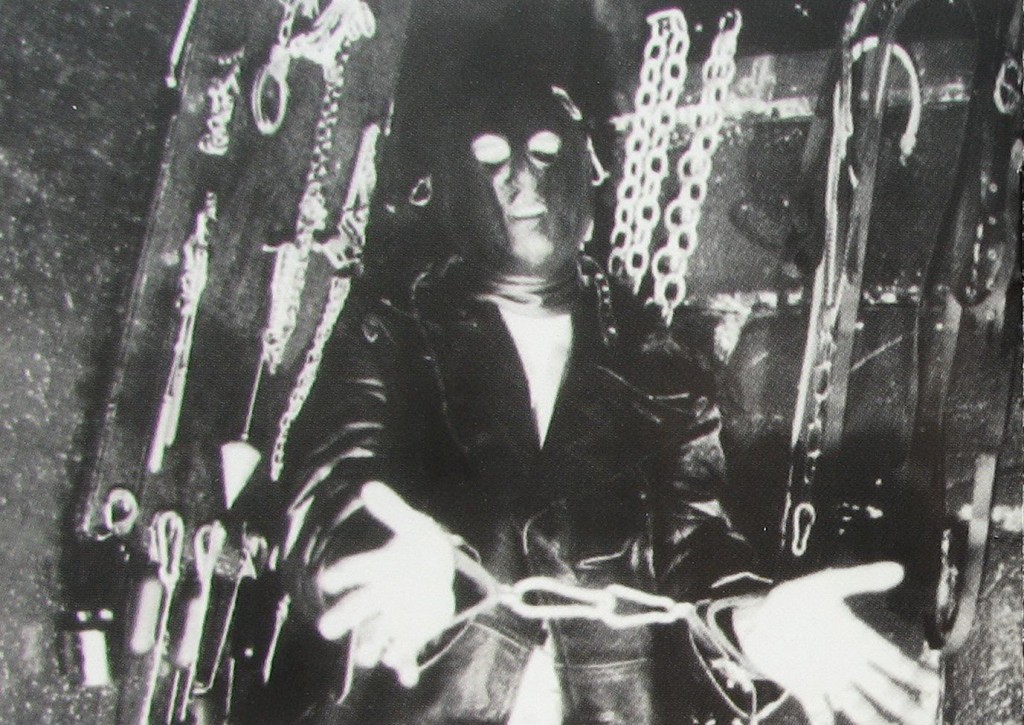 DS – Club Mondo Bizarre seems like it gets criticized a lot, and I'm not sure why.  It was actually the first PS I purchased and listened to, and though different in many ways, I really enjoyed it.  Can you tell me anything about the creation of that album?  Anything that comes to mind.
MS – I guess most criticism was based on the overall tempo of the songs, which was much slower than our previous material. Maybe, some people also didn't like sexual aspect of the lyrics, but we never wanted to repeat ourselves just for the sake of pleasing others. That being said, "Klyster Boogie" is probably one of our biggest "hits" and still gets requested at every show we play, so the album can't be all that bad.
DS – What made you go for a new direction with Masters of Moral Servants of Sin?
MS – Mostly the long break in between 1995 and 2001. Looking back, we should have toured a bit before recording this album, just to get back into the groove, you know? Also, the clean production on it didn't fit us too well, I guess.
DS – How did you feel about Ampeauty after it was completed?
MS – This album represents Pungent Stench a whole lot better than "Masters…" did and some even say it was our best work. Not in my opinion, but I like it well enough and the cover artwork and booklet is just great!
DS – Can you give me some details on the legal issue with the original name of the band?
MS – Since this isn't a reunion with former band members, I decided to call the band "The Church of Pungent Stench" [Editor: Note the current change on the official website.], to draw a distinction to PS, but at the same time let the people know that we're playing their songs. Alex thinks this is a copyright infringement, so he sued me and now it's up to the court whether or not I can use this band name.
DS – How far do you plan on touring before any future releases (if there are any soon)?
MS – This year we have a very busy touring schedule and shows are our sole priority, at the moment.
DS – Any plans on bringing the new PS over to America for your touring?
MS – We'll be playing Maryland Deathfest this year and hopefully come back for a real tour, soon.
DS – What kind of merchandise are you bringing along for the journey (hopefully some re-release shirts)?
MS – Well, thanks to this ongoing kindergarten-feud, there is no PS merchandise available at this point and I don't know when or if this will change. Just as I said, nobody wins and least of all our fans…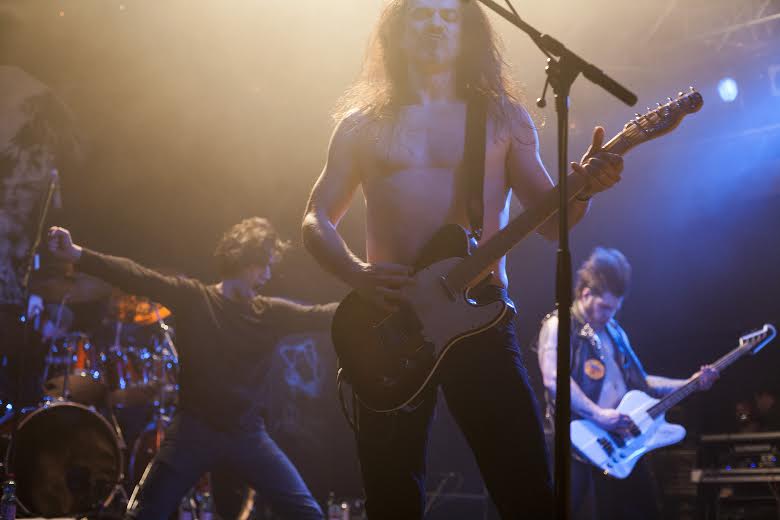 DS – How has current reaction been from fans from your touring in 2013?  How about from old fans?  New fans?
MS – Honestly, I was very nervous about the reactions of our old fans, but our previous shows have been packed, so far and I'm overwhelmed by the positive response we've got, so I really think, that I did the right thing! I'm going through quite some hassle due to this lawsuit and it will surely cost me a lot of time and money, but our fans totally made this worth it and I want to thank you all at this point!
We want to thank Martin for taking the time to respond to all our pathetic fanboy questions, as well as his incredibly quick response time.  Sadly, the writer of this interview missed out on the MD Deathfest tickets, so he's going to have to wait for them to return.  FOR THE LOVE OF GOD DO IT.
Written by Stanley Stepanic