Doom: VS: Earthless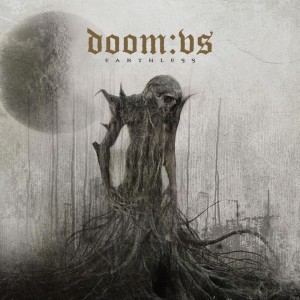 A long time ago in a summer, far, far away, Draconian's Turning Season Within came out and changed the game for my musical world.  Few albums since then have come close to matching the sheer amount of emotional significance that Turning Season Within invokes.  Johan Ericson, one of the masterminds behind such a fantastic album has his own side project called Doom:VS playing death/doom metal.  Since 2004, he's released three albums with the latest being Earthless with Thomas Jensen, the vocalist behind legendary Saturnus, on harsh vocal duty.  Doom:VS's past two albums have been absolutely fantastic and have received highly favorable reviews.  His 2008 release,  Dead Words Speak, should stand out as one of the best death/doom albums to ever have been released. With such high expectations, Earthless is quite the undertaking to review as all expectations need to be set aside to render the this as un-biased as possible.  So let's begin.


To start thing's off, let's focus on the instrumentation.  Ericson is a riff master.  If you've listened to his past albums with Doom:VS and his work with Draconian, you will instantly recognize his talent and creativity in being the absolute master of doom riffs.  This isn't any bullshit either – Ericson is fucking Commander Shepard of doom riffs and his version of the Normandy is Doom:VS.  His rag-tag team of alien companions are his instruments and he has an Adept in bringing punishingly morose and heavy doom while being melancholic and beautiful.  Unfortunately, some of the songs on Earthless are hit or miss but when they hit they hit hard.  "A Quietly Forming Collapse, "White Coffins", and especially "The Slow Ascent" are some of his best works yet but the title track, "The Dead Swan of the Woods", and "Oceans of Despair" are rather plain.  Nothing stands out and they really just become background noise.  There's probably value in the more boring tracks but it would require a dedicated listen to find it, but that shouldn't be necessary in the first place (and clearly I'm going through a Mass Effect binge).  These issues might be due to the vocalist, Thomas Jensen.  After reading some comments on the band's Facebook page [Editor: Check out a posting from May 10th in particular.], it seems there are a fair amount of people who disagree with him as the vocalist and Deaf Sparrow agrees.  There's something about the delivery of his low growls that sounds like he's trying to abruptly end and doesn't extend or hold his note.  Unlike Ericson, he also doesn't bring about much of that agonizing feel which is required for this darker form of death/doom, thus taking away some of the emotional value.
Overall, this album is great but not up to par with his past works.  Despite this, Earthless should not be looked over and cast aside.  It's highly recommended it become a part of your musical library soon but it's even more recommended to fans of the death/doom genre to pick up Dead Words Speak.  While the gap between albums has been absurd and Ericson's presence on social media has been little to none, he is still worthy of all your praise as he is the doom/death king who watches afar.  We are enslaved to his will and his products of misery.  Come forth Ericson and bring us to the gloomy shores where we will forever abide by your law and word (maybe without Jensen).  Amen.
Written by Cole Olson
Doom: VS: Earthless
Solitude Productions
4 / 5