Underhill – Prologue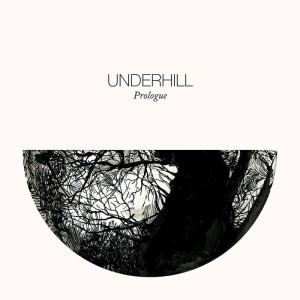 Said it before, and we'll say it again, nothing, we repeat, nothing this label sends us is below a 4/5, ever.  As soon as we open that beautiful, sealed digipak of a release by the beast known as Ad Noiseam, our minds explode into a billion pointless words in a futile effort to explain how very awesome it is.  Subdivision Media appears to be a form of collaboration between various members of said label/production company, such as Bulgarian Ivan Shopov, originating in Berlin, Germany.  If there's anywhere you can expect the best of electronic, in whatever form you desire, it's going to be Germany, and it's going to be at the varied hands of masters from all over Europe.  Germany basically birthed everything electronic.  And if it hasn't birthed it, it adopts it and makes it forget all about its original parents, because they didn't pay enough attention to it anyway.  Here, the adopted, bastard lovechild of this electronic European tryst combines the perfect elements of DnB and dubstep of the safer varieties, adding more atmosphere and a more personal sense of space for the introverted ambient listener in today's computer welt.  Denn Zeit ist Geld.
Prologue captures the essences of the aforementioned genres and adds just the right amount of 'the drop' while carefully utilizing atmospheric presence.  In fact, it tends to go back and forth between them.  Coming further from their debut Silent Siren, Underhill has seemingly set out to create a new direction in the electronic, thus the title.  And in many ways it delivers this vision, if that's the direction chosen.  Underhill utilizes many of the classic drop structures you'd expect from dancehall genres, but with a delicate layering of ambient usually reserved for different listeners.  The importance to realize here is that, unlike a band such as Autechre, they don't get lost in investigations of structure that leave the listener uncertain and disconcerted.  Not that that's a thing to be avoided, but sometimes we like our music to develop and flow, not simply confront our expectations of it.
And Prologue delivers just that.  It opens with a sick tower of hidden bass and electronic insects in "All That Glitters" and the listener is entirely dependant and hospitalized by track two, "Happier."  Underhill has created a wonderful series of textured beat landscapes that never lose their drive, there's very little loss of direction here, which gives the listener's natural ear the inclination to further investigate the various patterns upon patterns to be found herein.  But they don't rely simply on 'the beat' throughout the work, Underhill also engages in acoustics at times and lighter experimentation to derive further substance out of their ambient beats.  There are lots of splendid arrangements of sounds here, plenty for the more discerning listener, but yet Underhill won't be losing any DnB or similar beat fans, as well as ambient nuts, with Prologue, it's the perfect combination of genres.  Perfection of form, right here.  Just goes to show, Ad Noiseam does it yet again and continues to push its own envelopes to bursting.
Written by Stanley Stepanic
Underhill – Prologue
Ad Noiseam
5 / 5