The Shit Cole Olson's Been Listening To (Post-Hardcore Bonanza)
Due to my lack of participation/free time/sanity because of schooling, I haven't had much time to dedicate myself to albums that bands have submitted and hash out thoughts and coherent sentences that could properly convey what I need to say. Instead, due to the impending finality of this semester, and a bit of booze, I'm just going to talk about my recent trend of bands that have popped into my radar and have filled my iPod with tunes that have become coping mechanisms with the absurdity that is college. Also, like any other good college student, I'm eating off-brand mac n' cheese straight from the pot.
My Fictions
Found this band right around the time they debuted their first album, Stranger Songs, and boy it is a banger. Never really was into this kind of hardcore but the 1st track of the album, "Mt. Misery", served as a good introduction into the scene and has since spawned off many other explorations such as The Saddest Landscape, Pianos Become the Teeth, Oathbreaker, Birds in Row, Funeral Diner, and now Full of Hell. I especially love their split with The Saddest Landscape called When You Are Close, I Am Gone. The self-titled track is deliciously self-loathing at a little over 13 minutes and has both bands pulling their effort into one song which is really cool. You can definitely hear each bands distinct style as My Fictions starts the song, then The Saddest Landscape steps in, and then both vocalists scream it out at the end. B-e-a-utiful.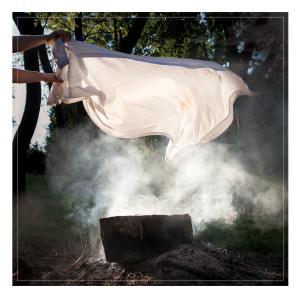 Pianos Become The Teeth
As mentioned in the previous paragraph, these hooligans stepped into onto the radar and made a mess. They recently released their first album with no screams called Keep You. A lot of fans/reviewers/bloggers have made a ruckus about the style change from screamo to some sort of post hardcore. Personally, I think the vocalist sounds great with cleans and they have some heart-wrenching melodies and lyrics but a combination of both would have made the album exponentially better. Thus, I have stuck with their older stuff, particularly The Lack Long After. The entire album is gold, Jerry! Gold! "Such Confidence" hits the feels.gif pretty hard and is one of the better tracks on the album (Brief scare, I panicked because I thought I had to cite this. Oh the woes). Hopefully for their next release, they can do both screams and clean singing but considering the gap between The Lack Long After and Keep You was three fookin' years, it probably isn't something emotionally investing in because if the music scene has taught me anything, is that bands will betray your vulnerability the second they can whether or not they intended to.
Pianos Become The Teeth Official Facebook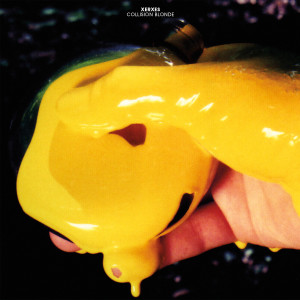 Xerxes
A bit screamo, a bit hardcore, and now a whole lot of post punk/hardcore. These guys started off with pretty strict hardcore/post hardcore and sloooowly transitioned over a few EPS to their a strange combination of post punk and hardcore for Collision Blonde. I'm not a huge fan of post-punk and really takes a lot to get me into it so I'm more content with their older stuff like their split with Midnight Souls and Would You Understand? I appreciate the band is trying new things and being experimental but I don't find their new stuff quite as catchy as previous works but my opinion is almost invalidated due to my bias against post punk. Despite this, I'm seeing these guys more and more on blogs and my guess is is that they will get decently big. I just pray the Pitchfork whorebase can keep sucking the tits of Deafheaven and Old Man Gloom and stay away from these guys before they bastardize the fanbase with fixies and growlers.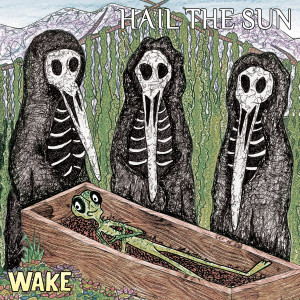 Hail The Sun
WOWZA WHOOOOO WOWOOWOWO. First time I came across Hail the Sun, it was when I saw a drum cover of one of their songs so I said to meeeself, let's fucking download the EP and check it out and I was like meh, not bad. Catchy at times but I had a hard time dealing with the nonchalant attitude when it came to the lyrics. They were a bit silly and really didn't keep me coming back but I kept them on my iPod cause one day I might be into it. Well they just released their first album, Wake, and I was blown away. Maybe it was maturation on my part or their part, maybe it was my cat Ms. Mittens, or maybe it was strange circumstances such as the moon hitting my scrotum at the right angle (YOU KNOW THAT FEELING RIGHT?) but I was hooked. Normally I'm not big on what some may consider silly lyrics ("Bleaching the bathtub puts me at ease") but maybe this was also due to the moonlight on my scrotum but I'm able to accept it and go along with the theme. Thanks for breaking the walls down, HTS.
Hail The Sun Official Facebook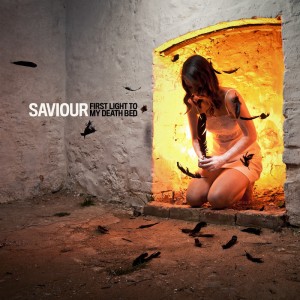 Bright & Grey
If you've followed the Australian hardcore scene at all, at some point in time I'm sure you've come across a melodic hardcore/metalcore band called Saviour. They released First Light To My Deathbed which I was really stoked for because their first few releases which were "Jaded", "Morning", and "Stories" were really great hard-hitting songs that smacked your feels around. Unfortunately, the album was not nearly as good as the singles and really seemed like they tried to come to a compromise on what each member of the band wanted in the composition of the song. Like some wanted to be more deathcore with brvtal lyrics and breakdowns and others wanted catchy melodies. I found this to be a big turn off for a lot of songs cause one moment I wish I could be moshing and then BOOM – we have to step back so I can absorb and get sadly nostalgic. Sometimes it works, sometimes it doesn't but in this case, the transition isn't smooth.
Whether or not this division led to them breaking up, I cannot say but it seems like Bright & Grey, the new project with the vocalist and a guitarist of Saviour took to the skies and did away with the brutality and turned on their melodic hardcore. I really, really do think this is what they do best and am so stoked for when they officially release music because I think both are incredibly skilled in what they do and could potentially be a huge hit in the melodic hardcore scene which Australia seems to be all about. They have already released a music video, it's a motherfucking H-bomb, like a firework, like the falling sun, like a gun. I still pray six times a day just to reach you and I don't even believe in God – for these guys to make more music. Plsplspls.
Official Bright & Grey Facebook
P.S. I also want to point out for fab points that earlier this year I said both Black Crown Initiate and Thantifaxath would be big. Now look at em – Black Crown Initiate is on the same label as Chimaira and Unearth and haven't stopped touring and both are on many, many best of the year lists for several blogs. I called it – good job chaps. Much love.
Written by Cole Olson