Downfall of Nur – Umbras e Forestas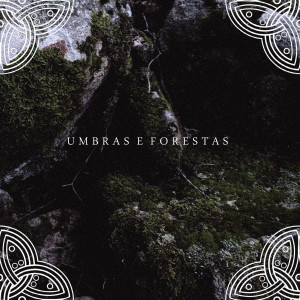 Interesting that this is the first review we tackle after the birth of my (editor) daughter this past week.  After weening her on dark synthwave with GosT and then giving her some classical, it was time for the full indoctrination with this sick promo sent to us from Russia.  Black metal for child rearing?  Yes, let us do this.  This is our first experience with Ksenza Records, a newer underground label focusing on more ruminating genres such as black metal.  And if there's one way to keep it underground that would be black metal, one of the most diverse, though, of course, like many things it can tire itself through the constant repetition and lack of substance.  From its original inception in Western Europe it eventually spread all over the damn place into places than Venom has lacked black metal.  We've said this so many times, but you likely haven't read it anyway, so here goes again.  If you're going to do black metal classic, retaining some of the sound is always good, but always watch that imagery, make sure if you do something unique you've got the skill to see it through.
Argentina would be one of the last places BM hipsters would expect the genre to flourish.  Hey now, such people say, isn't that part of South America or something?  It's hot down there.  Well that depends where you are, in fact Argentina has a range of climates and it's close to Antarctica, so it's already got something going for it if cold is your superficial fancy.  But any skilled musician in the field knows sticking with the same old is only good on certain levels, such as press releases on Brooklyn Vegan, and Downfall of Nur have got those particular levels covered, and they're not really much interested in those types of "fans".  So they developed something of their own, which is the true under the sign of the black mark of black metal genius, regardless of from where you do your infernal hails or whatever they say these days.
Umbras e Forestas is not the usual.  Though coming from Argentina Downfall of Nur is specifically focused on the ancient Nuragic Civilization, which died out around the second century AD.  A rather obscure pick, but Downfall of Nur go further and glorify this dead culture beyond the roots of their own country into something much more universal.  The four tracks on this release were actually completed in 2014, intended as part of their 2015 full-length Umbras de Barbagia, but left as separate.  So this is a 2015 reissue via Ksenza Records in digipak.  So you got it already, it's black metal, but what these guy did here is much more interesting than a simple definition.  The overall aesthetic is raw, with some particularly nasty, hollow drumming and the bitter chording you expect.  From there, however, they broaden their territory to include the tranquil majesty of nature, mixing an esoteric sense of the organic with their take on classic black metal.  Umbras e Forestas is the best of two distinct worlds.  If you like your black metal raw, underproduced, its potential only grasped by those conscripted to the BM army, you have that.  Their screams avoid the usual, meek throating you typically find for more of a rotting sound, but the real moments of captivation are how they balance that with ambiance and folk, transporting the listener into a culture perceived across centuries, real because of the hands that fashioned the lens.  The empty spaces of storms and archaic folk take this to where all black metal should go.
Downfall of Nur Official Facebook
Written by Stanley Stepanic
Downfall of Nur: Umbras e Forestas
Ksenza Records
4.8 / 5