Torturing Nurse – Crumble (Cassette)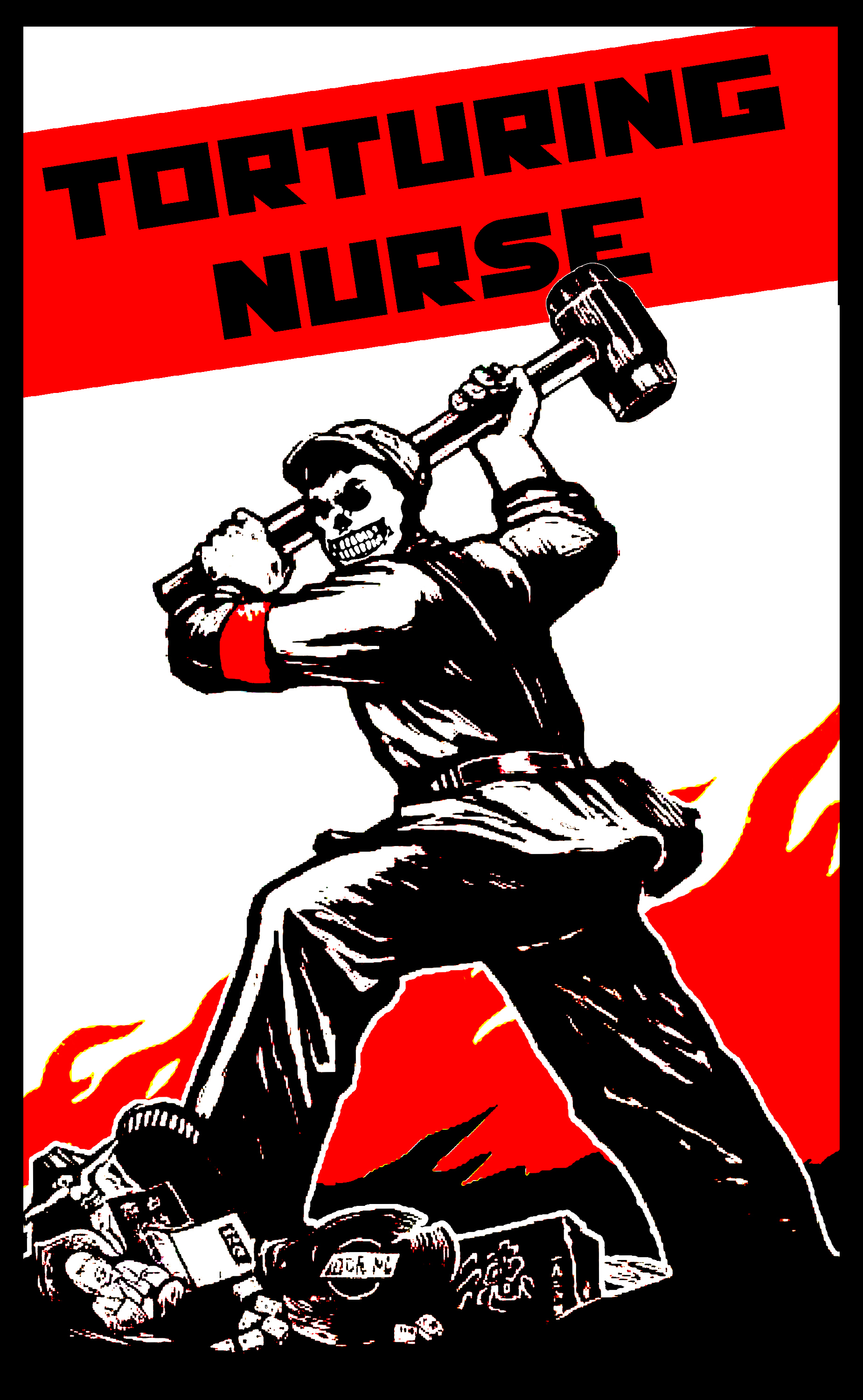 Here it is folks, our first official release for Deaf Sparrow.  After taking control of the site I, editor, had been debating combining my old label Mind Flare Media with the present media criticism the site's always been known for, and this is the final step into the fuuuutttuureeee.  Mind Flare Media was a small, independent label I ran for roughly two years starting in 2010.  My original intention was to release underground music from lesser known bands and musicians in professional CD format, but at the time vinyl and cassette were experiencing their Second Coming, so my choice of format wasn't so hip anymore.  Plus there are enough labels out there.  In the first year of releases I had sent the original editor of Deaf Sparrow some of my work for review.  After getting acquainted with him through email, he asked if I would be interested in doing some reviews now and then, specifically for noise since it was a genre he knew nothing about in spite of the number of submissions he was receiving.  Eventually he stepped down to focus on his own label, Caligari Records, and I took over Deaf Sparrow as owner, editor, and lead writer.  In time, I decided to officially ended Mind Flare Media in the spring of 2015, but with intentions of eventually doing special, limited releases, and here's our first.
Torturing Nurse – Crumble Limited Edition Cassette and Shirt Package
Torturing Nurse did a few projects with Mind Flare Media previously, including some rare shirt designs I created for them which are now out of print and totally elite.  If you haven't heard of them, shame on you.  They're easily China's most important noise band, the head of a movement in Shanghai and across the country that has regular events throughout the year.  I've been in contact with Junky, band head, for years now.  So, considering what fun we had before, we decided to make their new cassette Deaf Sparrow's first official release.  All the original packages are now SOLD OUT, but we do have a single, large shirt left in stock as well as some cassettes, which you can purchase below.  This is a sample from our Bandcamp page:

Order Below, READ THIS FIRST
Please note that your shipping will be generated based on your location.  You DO NOT need a Paypal account to use Paypal.  You can use gift, credit or debit cards if you do not have an account, as well as Paypal Credit if you have it.  The store will automatically take you to Paypal to complete your transaction.  Until we finalize SSL encryption and the ability to accept credit through our own system, this is the only method to pay.
Crumble – Limited Edition Cassette
We have only a few cassettes left in stock from Torturing Nurse's recent cassette release with us.  Pictured below is an example of the actual product you will received.  Professionally packaged and recorded.  On the left is the front of the cassette, on the right the back.  To order simply click on THIS LINK HERE to access the item page in our store.