AUTHORity – Rick Claypool LIVES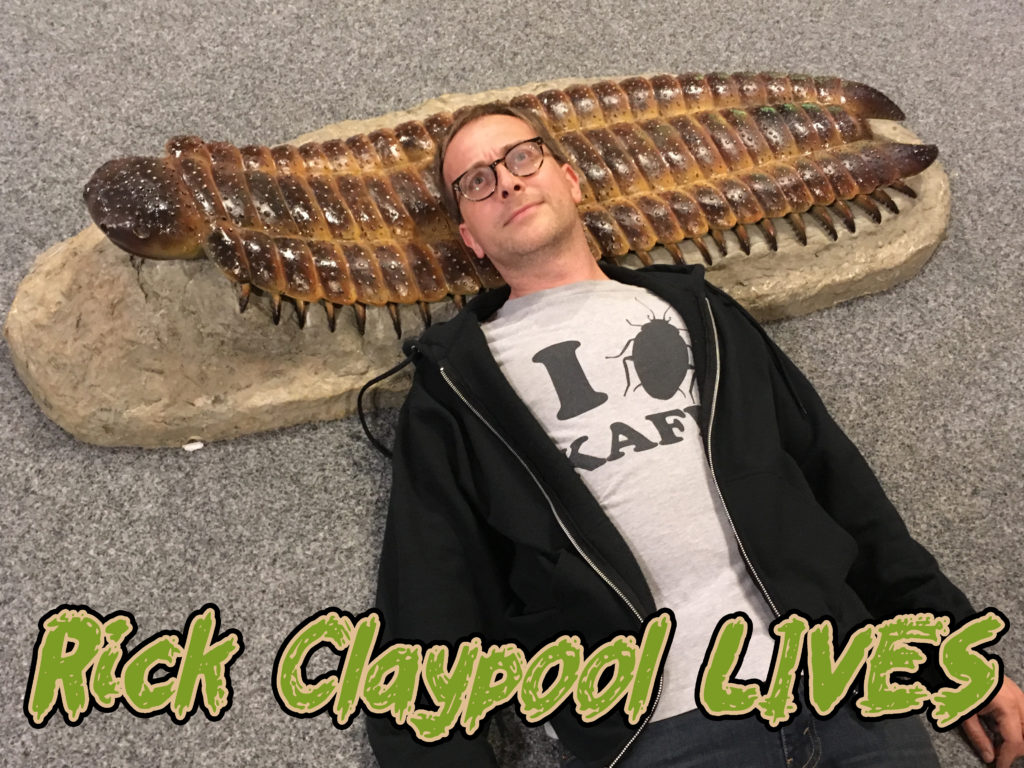 As at least some of you know, the site has been recently branching out to include more of underground culture, such as the first artist feature I did, and now, the first author feature. I didn't know what else to call it, but I figured "AUTHORity" sounded pretty cool, yet also stupid, so we'll stick with that. This new author feature will include a special short story first published on this site, as well as the expected promotion and life story. If you happen to know of an independent press, author, or the like, just toss an email to me or a quick message on Facebook. So for the first one I'm introducing you to someone who happens to be a good friend I've known for over twenty years. No, that had no bearing on my choosing, his work is actually good. Rick Claypool, always a master of the weird, was the guy who really got me interested in vintage sci-fi a long time ago, and after a long career of messing around with writing, including some bizarro short stories, he finally released his first full-length novel, published with Spaceboy Books, Leech Girl Lives. I had a chance to read and help edit earlier drafts, and I loved it. Awesome, giant crawling things, with humor, inside a dome city. Also there's a girl with leeches on her arms. It was just recently released, so let's learn more about it, and the man himself.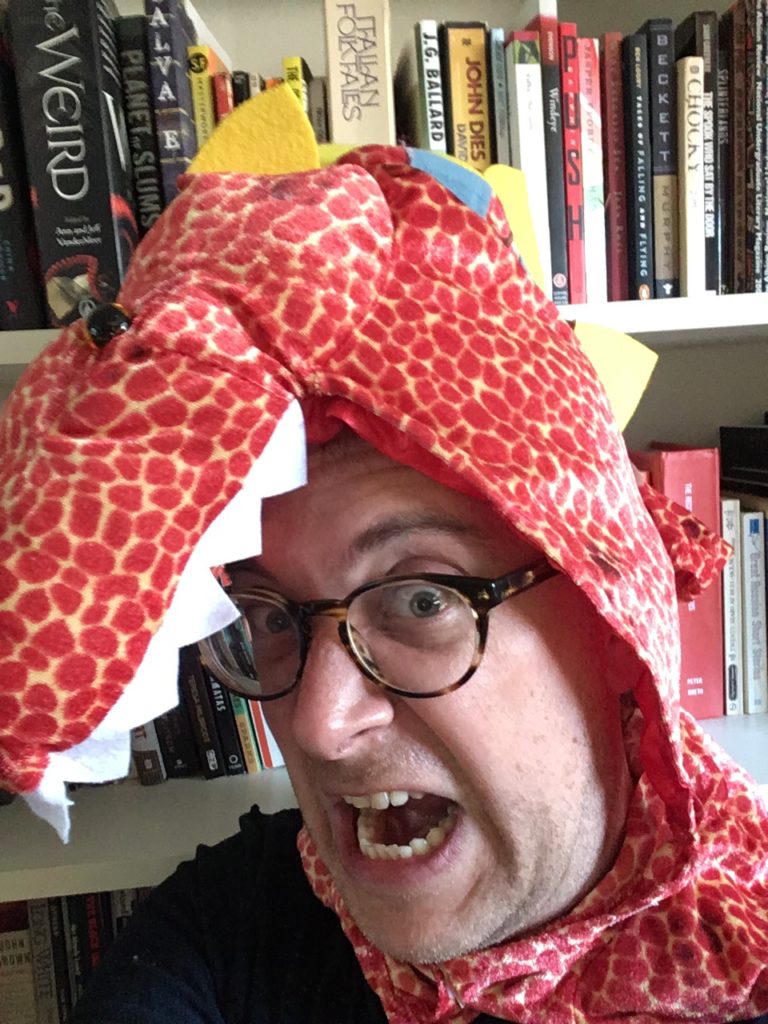 I've been entertaining myself with weird ideas I come up with for as long as I can remember. I was always playing in the sandbox or wherever with plastic monsters, Inhumanoids and M.U.S.C.L.E. Men and Go-Bots and things like that. And I was always drawing. Coming up with absurd or ridiculous premises for cartoons and then drawing them and coming up with stories for them (and mostly leaving those stories unfinished because I was distracted by the next new idea) is how I occupied my time. I was an only child and I was at my grandparents' house a lot, where my only amusement was whatever was on PBS on this 13-inch black and white TV, so learning how to make my own fun was something I learned how to do from a very early age. One time, when I was like 11, I remember making up this gross tapeworm cartoon character. He didn't have any friends so his story didn't go anywhere.
At the same time, I also was always a very avid reader. I was obsessed with the Alvin Schwartz "Scary Stories to Tell in the Dark" books — the art was so amazing. Madeleine L'Engle's A Wrinkle in Time had a big impact on me too. And if I'm being completely honest, I also have to fess up to the influence of totally non-writerly stuff, like playing the 16-bit "Final Fantasy" games while listening to Nirvana and Nine Inch Nails and Primus. Later I started getting into European avant garde — I'm not sure how, probably from books on Dadaism and Surrealism I stumbled on at Waldenbooks in the mall where the goths and punks would hang out in the food court. It was in high school when I discovered Franz Kafka's The Metamorphosis and E.M. Forster's The Machine Stops. Those books are the cornerstone to everything that came after, writing wise.
I didn't really take seriously the idea of writing fiction until I was in college. I took this literature course and the professor gave students the option to write a story instead of an essay. It was this weird little absurdist dramedy, and the professor — who was, by the way, a Benedictine monk — loved it. He turned me on to Samuel Beckett, whose bleak humor and minimalism have had a huge influence on my work. By the time I graduated with my English degree, I'd had a couple stories published in small, college-based lit journals. Nothing paid, unfortunately. I'll be real about it, it's a struggle for a nobody like me to get these odd little stories published, let alone paid. The first time I was paid for my fiction was literally during the launch party for Leech Girl Lives, when several people bought copies of the novel.
But I'm jumping ahead. After college, I was rejected from every creative writing MFA program I applied for and said, basically, the hell with this. I was stressed and panicking and felt desperate. Writing wasn't fun anymore — I had made it into THE thing I had to do to escape my small town working class life. Not because there's anything wrong with small town working class life, mind you. But in my experience, I was dismayed to discover, no one in that context has much use for an English major (especially one with no background in teaching or journalism). Luckily a year later I got to leave my dead-end data entry job at the local bank because I got into a cultural studies MA program. This was a good place for me to undergo the necessary desnobification that enabled me to get back to appreciating some of the pulp sci-fi stuff that I'd kind of been trained to look down on.
This was also when my uncle who was a huge fan of sci-fi novels passed away, and I got a literal truckload of old books I had no idea what to do with. I remember keeping his yellowed copy of John Wyndham's The Day of the Triffids as kind of a joke, because all I know about it was that it was about killer plants and there was an old B-movie version with hokey special effects. I didn't actually read it until a year or two later, and I was amazed at its depth and wit and at the severity of its social commentary, which was just as biting as that of Wyndham contemporaries like Evelyn Waugh, but the defamiliarization that came through in the fantastical elements of Wyndham's just made it much more exciting to me.
For the next several years, I dabbled occasionally in writing fiction but never really tried to get anything published. Instead, I was writing professionally — first for an alt-weekly paper, then for an anti-hunger nonprofit where I wrote things like press releases, blog posts, and grant applications, and then finally for Public Citizen, the consumer advocacy nonprofit where I work as a researcher and all-purpose agitator against corporate wrongdoing. It wasn't until after I got married and had been working steadily for a few years and started working from home when I felt like I had the time and stability that's necessary — for me, anyway — to write.
The initial idea behind Leech Girl Lives was to write a story where the people of the future are pitted against the people of the past as a kind of metaphor for the unfairness and exploitation built into our global supply chains. I'd been turning this idea over and over in my head for a couple of years by the time I started, and I knew I would regret it if I didn't seize this time I had when I had it. The first draft was a sprawling, 600-page monstrosity that took about a year to write. Then over the next couple of years I re-wrote it a few more times, adding and subtracting — mostly subtracting — parts of the story as I went. After that I spent more than a year querying agents and publishers. It was a long slog before it found its home at Spaceboy Books. But the support and enthusiasm of the folks at Spaceboy was totally worth the wait.
There was a point when I'd pretty much given up on writing fiction. The writer most responsible for making me excited about putting words to paper again was Daniil Kharms, a Russian surrealist who wrote mostly during the 1920s, who came up with these utterly zany and terrifying stories. I devoured those stories and then I remember googling for similar authors and found a review that compared Sam Pink's novel Person to Kharms' work. And wow — Person was a revelation to me, because it was weird and raw and depressed and funny and misanthropic and honest and working class, and this was stuff that was being written, you know, now. It's great. And it was through Pink's work that I discovered all these other writers writing now, like Juliet Escoria and Noah Cicero. Amazing, working class weirdo writers who made me not feel full of shame for being a kid who grew up in factory towns where the factories shut down. And a commonality between these writers was that they were writing in this minimalist mode, which is how I always have tended to write, and it made me feel OK about not forcing myself to try to write "lyrical" prose or whatever. Because that's just not my voice.
And at the same time I'm getting excited about these writers, I'm also getting into contemporary sci-fi authors like Ursula K. LeGuin, China Mieville, Nick Mamatas, and Jeff VanderMeer. All writers whose work is bizarre and political but not, like, beat-you-over-the-head-with-it political, they seemed actually to be engaging with serious issues in ways that are fascinating, thought provoking and yes, entertaining. So part of my ambition for Leech Girl Lives was to create a kind of crossover work between these two fiction universes. I don't know if I pulled it off but still I'm hopeful I wrote a book people will enjoy, that it makes people feel and think and serves as brain food and makes people want to get up and go out and give the status quo of our world the kick in the ass that it needs.
And I have to say I owe an enormous debt of gratitude to lots of people who helped bring Leech Girl Lives to life. There's everyone who read early drafts and offered feedback about the book throughout the writing process; my publishers, editor, and cover artist from Spaceboy Books; several authors who I look up to who took time out of their busy schedules to write blurbs for my book; and of course the reviewers and readers out there who are fast becoming this book's audience of misfits and weirdos. You're amazing and I love you all!
READ RICK'S SHORT STORY "DEAD MALL" BY CLICKING BELOW!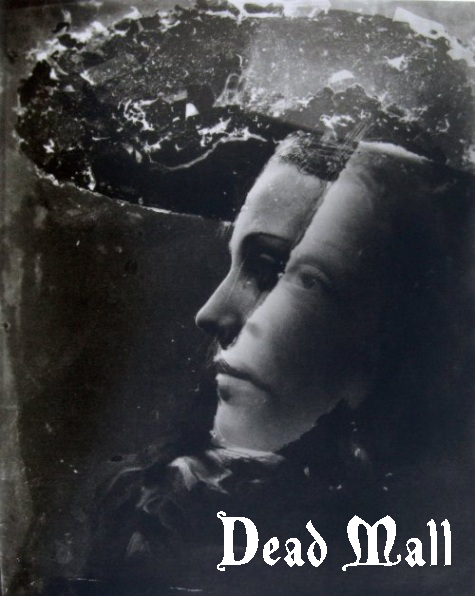 Edited and Arranged by Stanley Stepanic