Fetters – S/T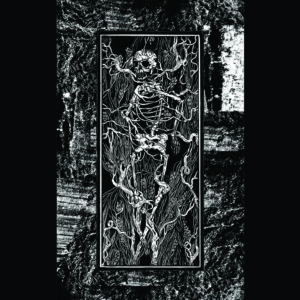 Ah, how long it's been since I heard some death industrial that did my body bad. But I'm running out of analogies, and also ways of self-deprecating as a form of humor and not-so-clever criticism, because I've said that too. So how can this be any different? How can a band making reference to binding oneself be any different than the usual skulls-on-stage, wearing-black-hoods ensemble (they don't do this, by the way)? Or the noise that uses fire, and also the bone thing, on stage to appear "ritualistic"? What can Fetters provide? Don't be so superficial. The cover, by Reuben Sawyer, barely indicates anything, though its commonalities with the work of Harry Clarke may be noticed by the knowledgeable. Those roots, digging through the rib cage, entwined about the clavicles, and burrowing into the empty skull, have far more meaning once you listen to this S/T masterpiece of dark, electronic waste.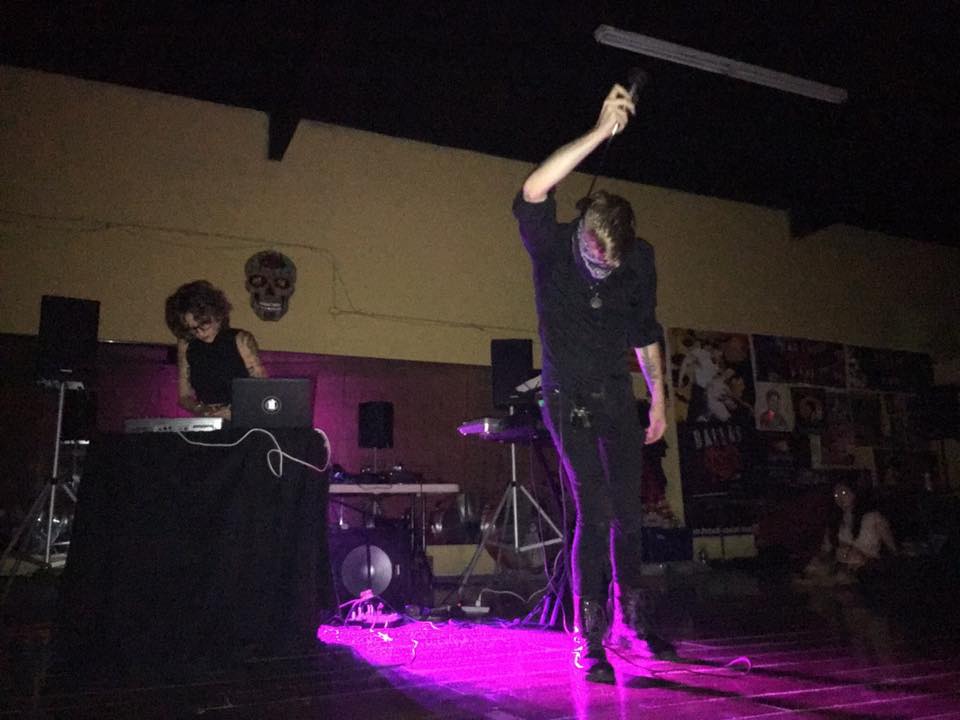 Almost nothing can be found concerning this band, other than pictures without context beyond graves and live, dark performances. There simply isn't much out there about the pair, and their cryptic message on their Facebook page of "CHAOS IS A DANCE" leaves a newcomer wondering if it's just another fool duet trying to seem esoteric. They have almost no presence, 1/6 of the fans of my deceased house rabbit (seriously), and are content to simply stare menacingly from their page whether you catch a listen to them or not. Though they have a split C30 coming soon, the question is what does this particular release do that it is included in the coveted canon section of this waste of space site? Damn it, sorry, I just can't avoid the self-deprecation, which somehow makes me feel more relevant.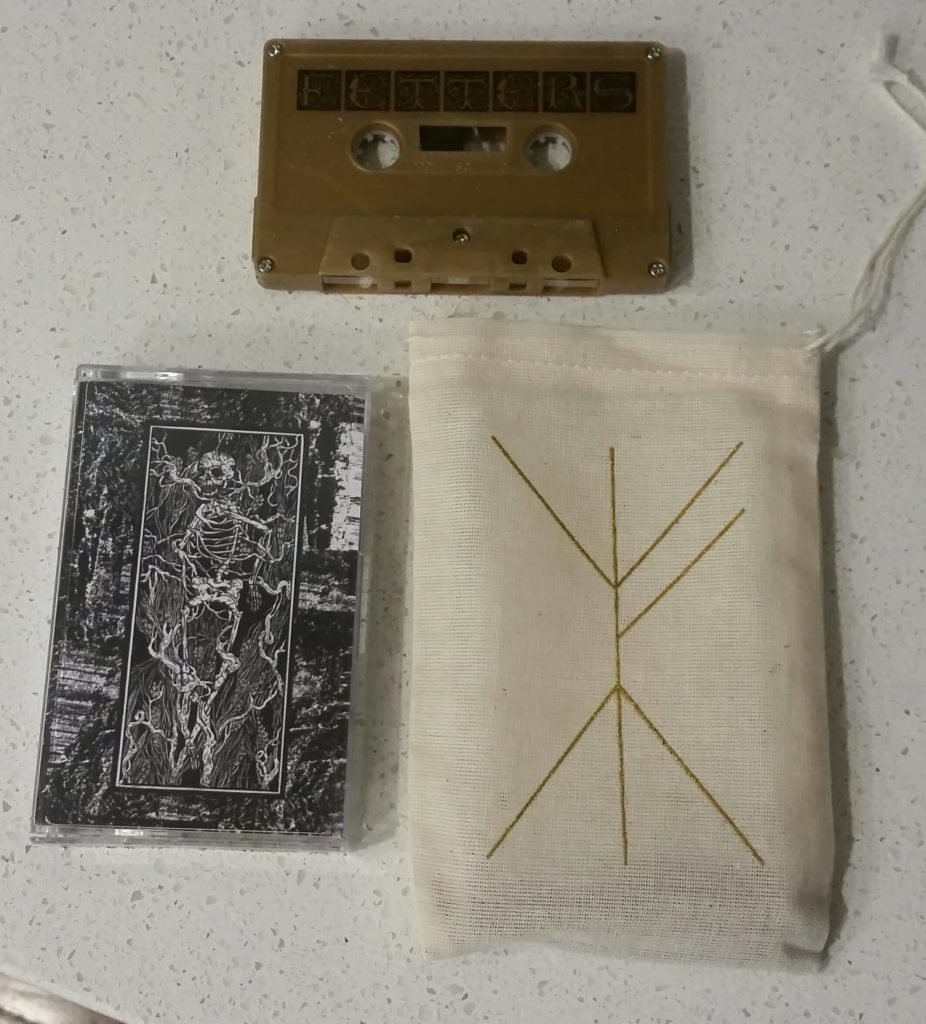 Fetters deeply embeds itself into the listener. Go back to that art. It's simple, in fact it has little to say, until taken in context. I, honestly, would have ignored it and deleted the promo without a second's listen if it weren't for the fact that there's a skeleton on the cover, something I've been bizarrely attracted to since I was around two years old. So I figured, skeleton, okay, at least it has that going for it, and I gave it a shot. The tape came beautifully packaged by Sol y Nieve, who I had heard of before, but this is only the second time I reviewed one of their releases. The last was Nihil by Altarage. So it came to me as purchased goods, and I only buy what is truly good, meaning I listened to it first. Housed it was in a canvas, drawstring bag, a simple 3-panel card, the music encased in a gold tape, and the bag even containing some incense made by the band, which I have to say was annoying for the fact that it gets in the tape, but we'll let that go, since, you now, this release is practically perfect.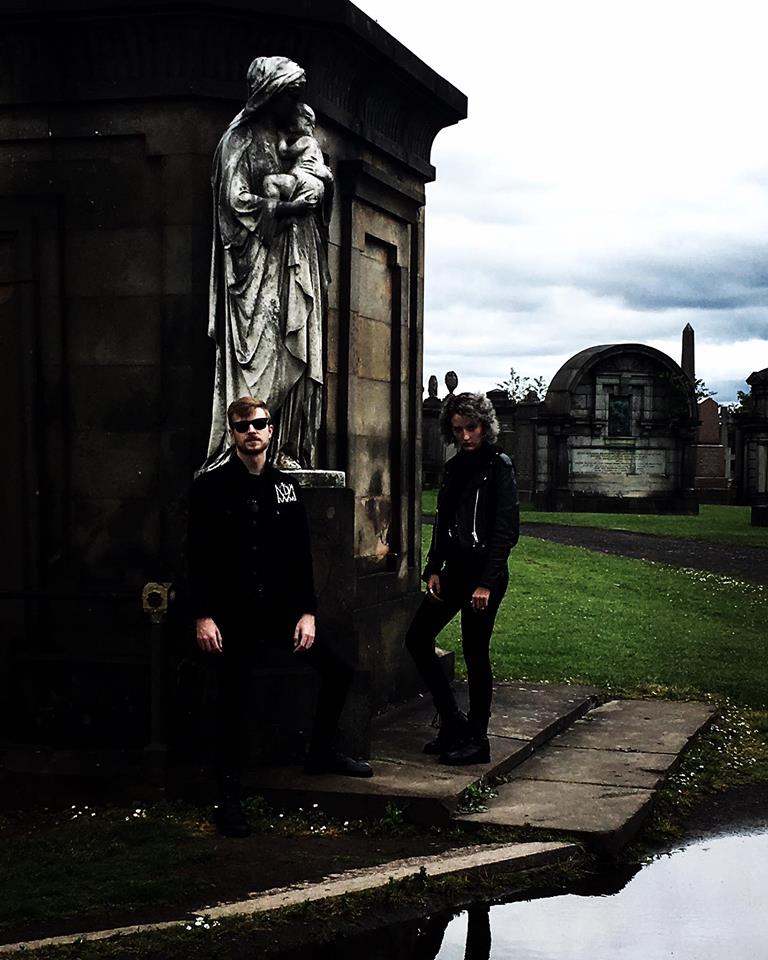 It opens with "Sicken," an overdriven, metallic beat pulsing around the discordant keyboards, then showcasing the band's vocal hallmark, which is an echoing, lost soul somewhere deep below the surface of a machine. Fetters does not provide a industrial beat, though there are beats, what they provide is an eerie, degraded beat like a dying heart. It is impossible to connect with it an empathetic way, it is a dominating force through sound, something that can be experienced only as master vs slave. But it's not about bondage, it binds with the earth, and allows its decaying roots to find growth in the listener's being so that each listen, somehow, is entirely new. This fact amazes me, for I've listened to this tape probably 20 times in the past two months. Something about its rumbling, chaotic vocals and the tragedy envisioned through its melancholic sound is, I feel, a soundtrack to the best kind of thoughts. Fetters leads to a self-questioning, ending so abruptly, and without proper closure, that one can only listen again, stuck in a loop of melancholy.
Written by Stanley Stepanic
Fetters: S/T
Sol y Nieve
4.8 / 5