khost – Governance SPECIAL EDITION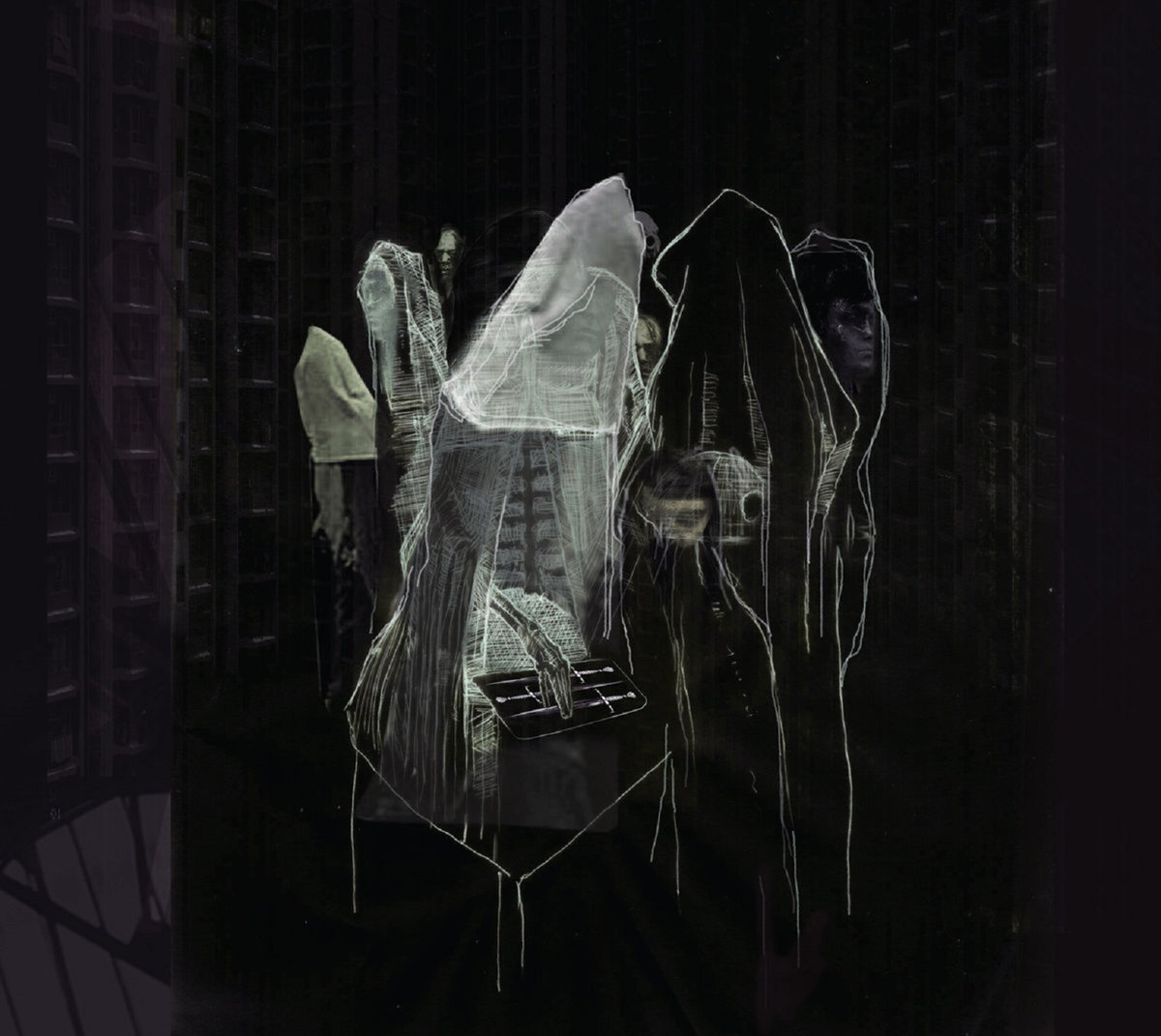 Well, folks, I mean autocrats, if you didn't notice before because you're new, or because it's been so long, I'm finally getting back into production again. Deaf Sparrow has functioned as a limited-edition label before, but it's been some time since my last release, which was a special cassette version of the album Ordained by Usurpress. I have since been reworking features on the site, things in the background code and such you'll never see, but which take forever Jesus. Anyway, I have since decided that my focus is going to be different. I will be doing limited printing again, with apparel, and will no longer be offering distribution, as there are plenty of other sites doing that. I will not be doing trades, either. This means the only way you can buy these products is now here, and only here, unless some reselling idiot posts stuff on Discogs.
This time around we have a very special edition of the album Governance, by khost, released by Cold Spring Records on CD. The Deaf Sparrow version is on cassette, featuring slightly altered artwork, and you can choose one of three packages. Either the cassette itself, one of the two special shirt designs, or the cassette and shirt package, which offers both items at a discounted price. Mock-up designs of the two shirt options are shown below. The one is on red with a two-color print, the other on gray with a one-color print. Shirt design by Adrian Stainburner.
Starting today 20 November 2017, I'm also running a special promotion where you can get a shipping discount for international orders, and free shipping for the lower 48 states in the US until Cyber Monday has ended next week. Once that period is over, shipping prices will return, so take the discount now! Ordering will remain active for a full month before production completes and orders ship. Check out the store and use the following coupon while you have the time to do it!
FREESHIPPING
CLICK HERE TO ENTER THE STORE