Heir – Au Peuple de l'Abîme (Post-Suicidal Black Metal)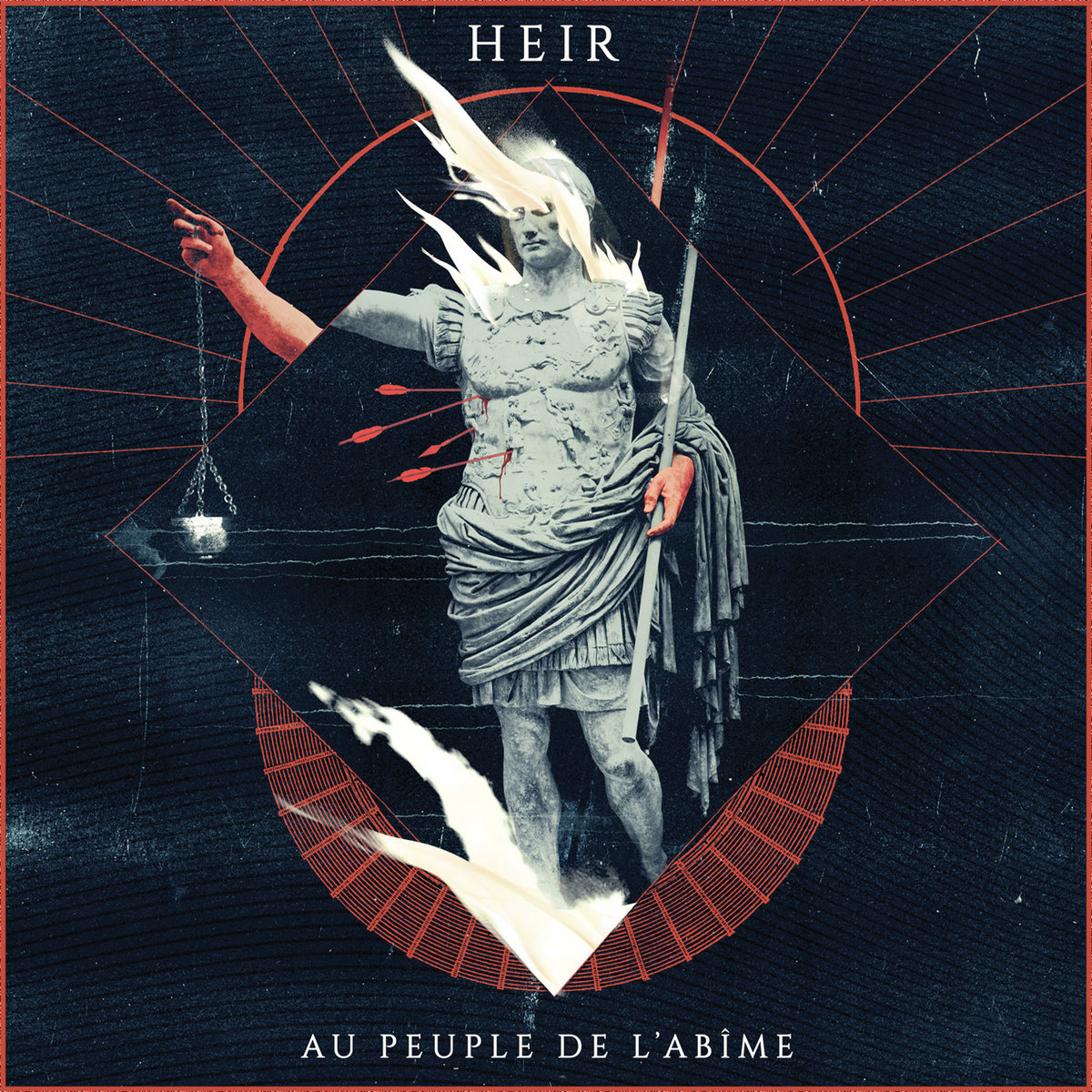 I swear if this label ever sends me anything bad the world is going to end that particular day. Les Acteurs de L'Ombre Productions is, again, the absolute heir of all that was the kingdom of black metal in France. Since its inception in 2009, I have never failed to be amazed by the label's output. It's the only relevant front, in my opinion, of the French black metal scene, especially post-black metal, but recently they've started carrying stuff that not only broke my expectations, but completely surprised me, which rarely happens. In a recent package, one of the albums, which I will likely be reviewing eventually, is a band whose name is simply a triangle (like the shape, not that phrase there), and which was bizarre, esoteric acoustic. Didn't see that one coming. Anyway, speaking of crown princes and such, this band is named Heir.
Notice I subtitled this particular review "post-suicidal black metal." This isn't "post" that genre, but the type of black metal that probably sounds best after feeling suicidal. Heir has the typical post tendency of a focus on atmosphere and more inventive writing style, which with these guys is wholly incredible. Around the 2:45 mark of track three will give you an idea of what I mean about their writing, and keep listening, because the band then showcases their next trick, which is mixing that style of atmospheric, ambient-rich black metal with discordant slam. Where Heir differs is their playing style stays largely unexpected and fresh. The first time I listened to this I didn't want it to be over, so it's a shame it's only five tracks, though with songs over 8 minutes in length it's definitely not an EP. The fact is these five guys have great skill in the creative craft. If this is only their first LP after a demo/EP and a split appearance, one can expect things to only go further, but as usual the future holds what it will.
Written by Stanley Stepanic
Heir: Au Peuple de l'Abîme
Les Acteurs de L'Ombre Productions
4.3 / 5