Hopeless Youth – Limited Edition Cassette and Shirt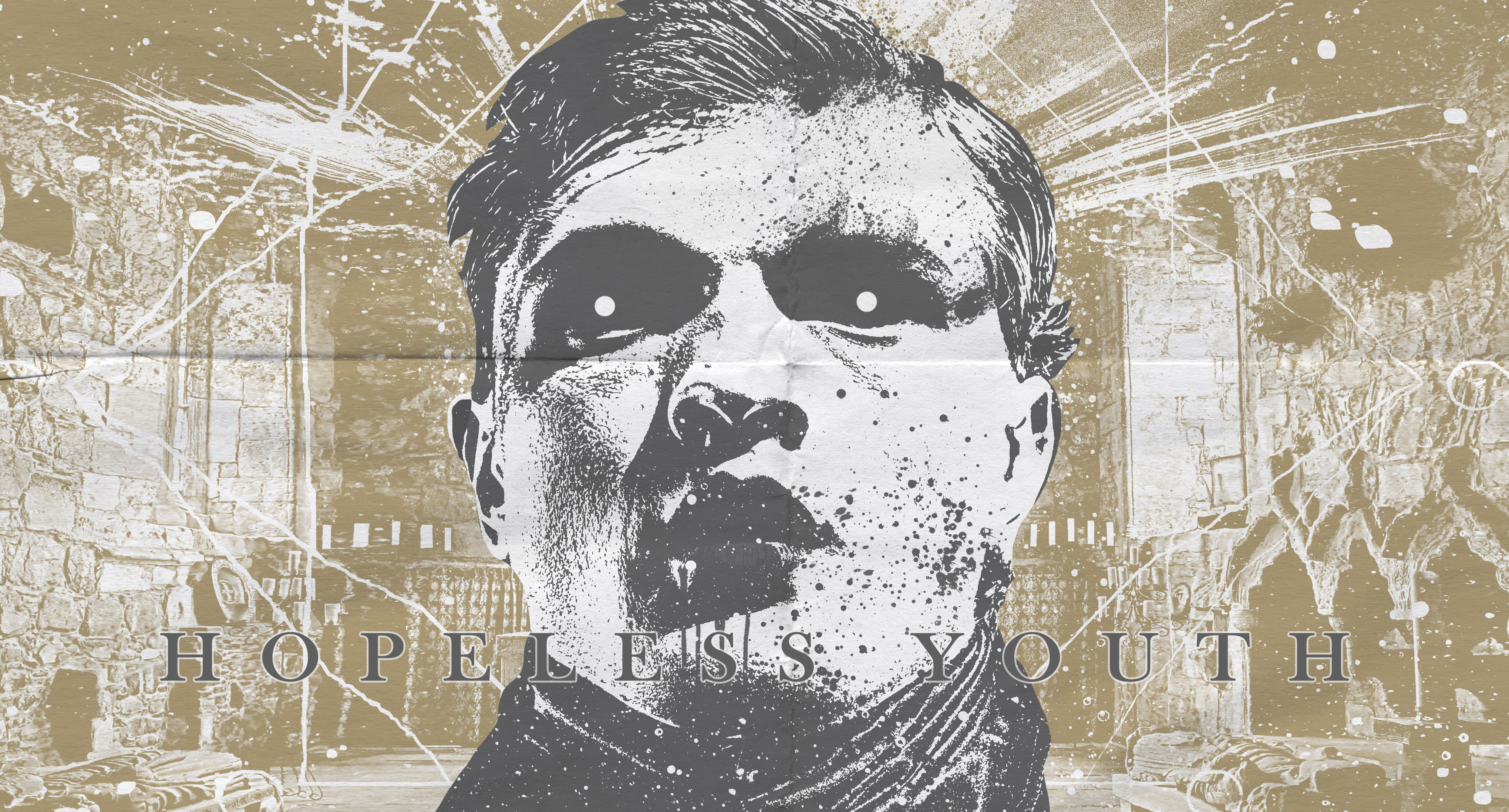 Here we go, oh yes. Time for the next product, or I should say "ritual", for you to purchase. That's right, like you, I thrive on money and something like fame. Actually it's just fake, but the money isn't, and don't forget any profits I get go straight to the band! I keep only production costs. I'd obnoxiously tell you to SUPPORT in all CAPS like that but, oh, well, I just did. Anyway, for my next one we have a limited edition print on cassette of Devil Walk with Me by Hopeless Youth. You can hear the original release, which was on CD and vinyl, by checking the tracks below, but this version, oh yes, includes two never before heard tracks. You won't find them on the other releases, only here. Totally new recordings by these guys, just finished this past year. In addition, as per the usual, I'm also printing a limited shirt with art originally made for the band for apparel, but never used until now. The artwork, by Alexandre Goulet, has been altered slightly by me, encased in an old-style frame as the band wanted. First take a listen to this sickness and then scope the products below.
Below you can see the altered front cover of the cassette, which was designed by Goulet using the original art. Below this is the shirt design, as a mock-up, pre-production so you know what you're getting. Shirts are 100% cotton, preshrunk and come in two color choices; prairie dust (first one) and chestnut if you're feeling daring. You can currently order any size you want (contact me through Facebook if your size isn't listed), but after the production run completes you will only be able to purchase what's available. Ordering begins today, 2 February 2018 and will run for a full 30 days before the chance to get the package is gone. The package gives you both the cassette and shirt at a reduced price, but you also have the option to buy either separately should you choose. If you miss out on the package this month, you will only be able to order the items separately after at their current price. Shipping is not included, and you select your options near the end of checkout. Go to the store by clicking the link directly below for the package, otherwise go to the tab above and then select the option of your choosing.