Destroy All Gondolas – Laguna Di Satana
It's rare that I actually say something is unique. And I should make that as actually say so you get the emphasis. I joke, I rip to pieces, I vent, but sometimes I give my blood. It is time to give your blood to this band. I remember when I first reviewed their S/T 7″ three years ago I was surprised at what is possibly the most unique form of punk out there currently, currently. So then I interviewed them to get a feel of what they were about, and one of those crazy scumbags later emailed me in 2017 that they had a new freaking full-length, which I obviously purchased. I could go on and ramble in this intro, but there's no point for this, our newest entry to the canon of the site, it's best to just go right into it and keep emphasis with italics.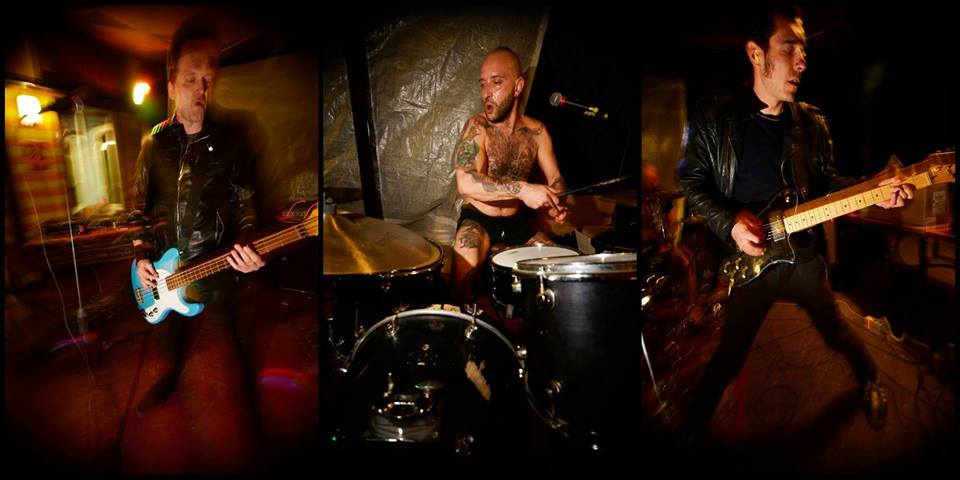 Destroy All Gondolas have come a long way since I first came across them, which was by accident. At first I laughed in 2013, then I read up on them, looked at the art, by the mysterious illama Design Studio, marveled at its bizarre presence, and then gave it a listen. Holy Satan this is too good, too good. This is one of the most innovative bands I've come across in my entire wasted time as an underground media tyrant. Let's start with genre if that helps at all, and it probably won't. Know the presence of surf rock? Yeah, I know, hold up though. Hardcore punk? Okay, more tolerable you say. 50s US rock? Wait, just wait. Take all that, toss it in the sewage-filled canals of Venice these guys call home, make it Satanic and harsh, and that's what you're about to hear. You probably haven't heard it before, and trust me you haven't heard not just them, but the sound itself. So just do it already, listen below.
See? Yeah, Destroy All Gondolas have done it again, more than last time. Laguna Di Satana, which hilariously translates to "The Lagoon of Satan," is their current masterwork. One of the things I love about these guys, and I'm sure you'll catch it immediately, is the way they've synthesized what are totally separate genres. They're rooted in the same traditions, no doubt, but to take all that and then create something new is impossible without demonic intervention. Hey, they've got that too. The riffs are playful, yet dirty, the themes ridiculous to the point of awesome, but the sound, the sound. What these guys have done is so innovative it's its own genre. You really won't get it until you listen. As for complaints, there's only one I have, they include some tracks from an earlier release. That and their first US tour was not on the East Coast. But you probably haven't heard of them anyway, yet. They're finally getting the exposure they need, but not nearly what they deserve. I'm not the kind of person that wants to see one of his favorite bands become meinstreem, but this is one that deserves it, and I can always say I knew them before, which still makes me better than you. The CD and LP (pictured at right) are unfortunately already sold out, but you can still pick up a tape from the band by checking out their Bandcamp.
Destroy All Gondolas Official Facebook
Written by Stanley Stepanic
Destroy All Gondolas – Laguna Di Satana
Crampi Records, Death Crush Distro, MacinaDischi, Shyrec, and Sonatine Produzioni
4.8 / 5