Grave Spirit – The Beast Unburdened by Flesh (Crud Love)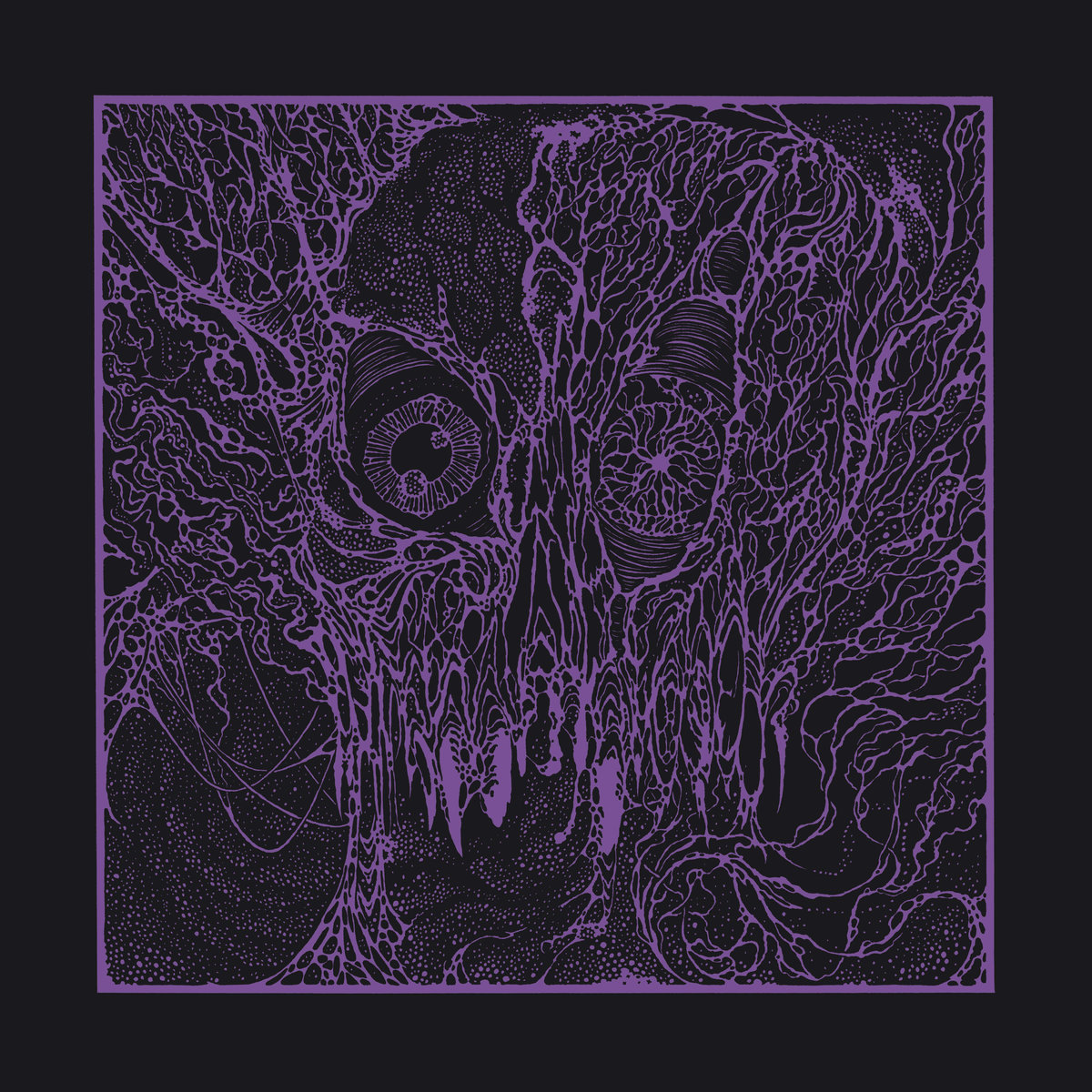 I was pretty sure this band had some sort of roots in South or Central America, but I just can't figure it out for sure damn it. It just has that nasty, crude, but totally awesome sound to it. Lo-fi, yet listenable, shrieking, harsh, cymbals that sound like empty pie pans, I mean this has got it all. To add further mystery to the band, the only photo I could find of them, which came with the promo, has them totally obscuring their faces by declining their heads and forming death/dragon claws with their hands. Damn it guys who the hell are you. WHO THE HELL ARE YOU?!! But no, they don't stop there, the mystery lives on in the fact that this is totally the only thing they've released, to date, and it's only two tracks, leaving the listener with no previous music for comparison. Grave Spirit simply has come to us, and we must accept it like any ghostly presence that haunts.
Ghostly, that's a good way to describe this black/blackened death metal, two-song burial ritual. To be honest, if you know how to search, you can find at least one picture of one of the members, because they've been in other bands you've also never heard of. The Beast Unburdened by Flesh is a curious release. Iron Bonehead Productions, who don't mess around, were wise to press it on limited 7″, because whoever these chaps are, they know how to write music that is grave mist dark. An interesting component is the bass, which is wholly clean, yet more of a slowly dying heart beating away in a sealed coffin than a bass. Remember when the one dude from Cradle of Filth called his bass the "nocturnal pulse?" Well, this actually sounds like that, so excuse the reference. The Beast Unburdened by Flesh comes like a specter, it's cold when it touches, gives you a jump-scare, and then it's gone and you're wondering if it was real. Something like the cover by the great Karmazid, this band captures all the best of the spooky, but as something actually eerie and not the Halloween discount store variety. It's just that there's not nearly enough to give them a full assessment, yet, so here's hoping they keep sneaking through our keyholes and under our doors in the future with something unexpected.
Grave Spirit Official Facebook
Written by Stanley Stepanic
Grave Spirit – The Beast Unburdened by Flesh
Iron Bonehead Productions
4.2 / 5