Interview with Australasia (Dig Your Shoes, Gaze Upon Them)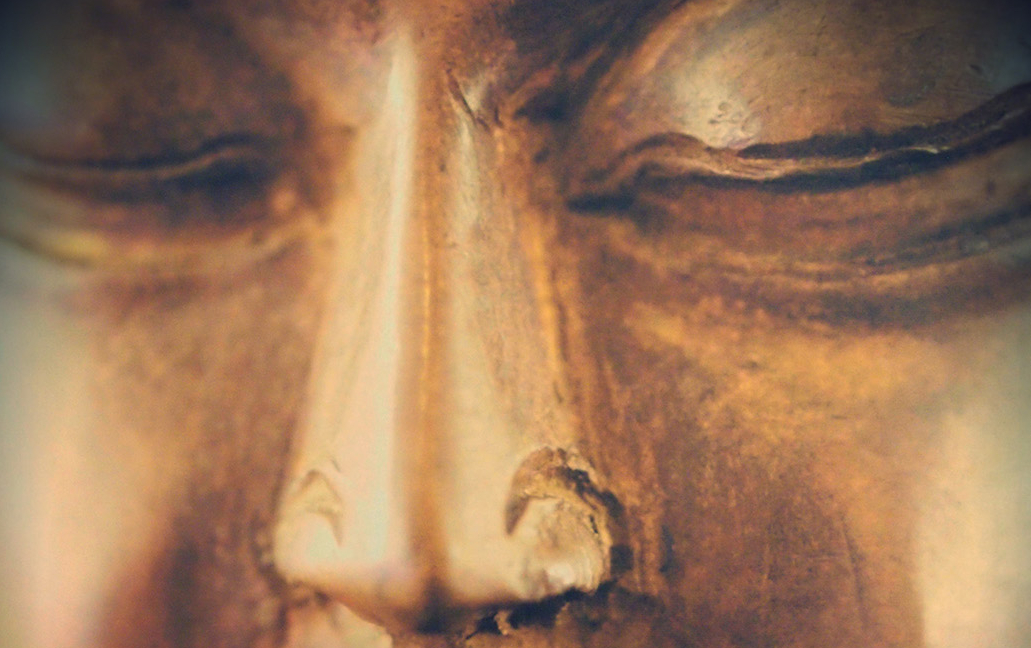 A few years ago Deaf Sparrow branched out into other underground genres.  Yeah, we like it hard and filthy, but we also like to think.  Sometimes we like to think so hard and filthy we collapse into whatever piece of furniture is near, wherever we may be, and lull ourselves into blissful hatred of life.  Even if the music isn't really about that and is more about shedding a couple tears.  Australasia has helped us shed many tears over these past months, after we finally sat down to listen to his awesome debut, Sin4tr4, which we reviewed and collapsed over.  It was the horse, blame the horse for our hesitation, we just couldn't believe someone with a horse on the cover would have sent a promo our way, because we're stereotypical like that.  But really, who would expect post-black metal experimental shoegaze from something you immediately assume is acoustic folk (yes we do get such submissions)?  Regardless, we dug it, and then to our absolute delight, Gian, the one-man machine behind Australasia, sent us his latest work, Vertebra, which we also reviewed and collapsed over.  And then, desiring to know more since he's still working on new material, we gave him an electronic holler and learned what he's all about.  Read on.
Deaf Sparrow – When did you first get into music? Do you have any background prior to Australasia (other bands, etc.)?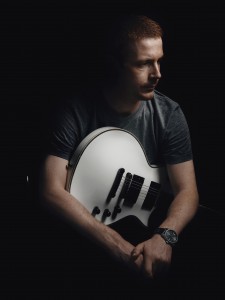 Gian – I took piano lessons as a kid and after a while I started playing guitar by myself.  As a teenager I was a member of a few garage bands before joining Ingraved, a death metal act that currently moved into metalcore.  I also played in Epstein Superflu, a heavy psych band that only released an EP in 2007.
DS – Interesting, we find a lot here that some of the most skilled and talented of experimental bands have a background in different forms of metal.  When was Australasia first created and why?
G – Australasia was in my mind for a long time but I never had the chance and the will to really bring it to life.  After quitting Ingraved I was thinking about giving up on music, but it didn't take long before I realized that a life without art is not worth living.  Music is the best way to express sensations, to create something that makes me a better human being.
DS – Well, you definitely impart a lot of emotion into your work, trust me, it brought it all out.  But what about the name and its origins?  I thought it was a unique selection and was curious about it.
G – I was looking for a word with the same meaning in Italian and English.  A name linked to a passion for traveling and discovering and "Australasia" is perfect for these purposes.  I'm also a big fan of Pelican [Editor's Note – Pelican actually released an album called Australasia.] but I prefer their middle works rather than their first album.
DS – Since you mentioned Pelican, you're obviously familiar with their work.  That begs the question.  What influences would you say you have?  Sometimes we hate asking that around here, but for music as emotionally dense as yours it seems a necessity.
G – At the age of 7 I accidentally pressed the "play" button on my dad's stereo.  The melody that came out of the speakers was an Ennio Morricone soundtrack and it definitely enchanted me.  Every time I hold the guitar or sit at the piano composing music I try to get back to that magical instant.  That moment is the main reason I make music.
DS – Now let's talk about the albums we checked out here, starting with the first.  What was your direction when creating Sin4tr4? Meaning, what was your intention for the band at that time in comparison to now? And what the hell does that title even mean?

G – The intention was the same for both Sin4tr4 and Vertebra.  Try to cast out my deepest feelings sharing them with the listeners.  It makes me feel better and helps keep inner balance.  When composing and recording Vertebra I was obviously more experienced and more confident with the process of making a whole record by myself.  That helped getting closer to the album idea that I had in mind at the beginning.  The word "Sin4tr4" is an homage to Frank Sinatra singing "My Way".  I thought it was a good symbol for a newborn project.  Also it avoids any copyright issues.
DS – Ahh, I get it now, so we're talking in 1337 speak, okay.  Let's move on to Vertebra now.  What was your choice of direction for the new album?
G – I choose to do a more uniform work without getting boring.  That meant less black metal elements and a thicker wall of post rock, electronica and shoegaze.  This does not mean that I decided to give up the black metal.  It's still an important part of the background of Australasia, especially its most evocative shades.
DS – I noticed that you had some material from Sin4tr4 on Vertebra.  Why did you include two of the previous tracks on your new release?

G – Before starting the recording sessions I had an overview of the album and I felt the playlist had two missing pieces. This is why "Antenna" was re-recorded from scratch while "Apnea" just needed to be re-mastered to fit into the new record.
DS – I found your new material to be much more engaging.  Which track(s) are your favorite from Vertebra and why?
G – The track "Vertebra" has a special meaning to me. It was composed years before creating of Australasia.  It was a kind of starting point for the whole project.
DS – Ah, makes sense, I see what you're saying, it's more like Vertebra was the ultimate culmination of what the first release was building.  How has your fan support been?  I can see since we first came across you that your Facebook support has more than doubled.
G – It was great, it still is great.  I got/get a lot of email and messages from people from all over the world who write about something that has to do with the album.  It also helped me to get back in touch with friends I haven't heard from in years.
DS – So how did you get signed up with Immortal Frost Productions?  They have a pretty substantial selection of awesome metal releases, so it's wonderful to see your work in their discography.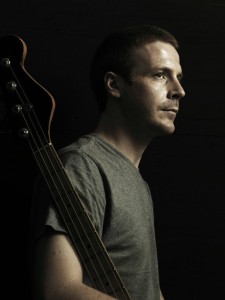 G – After releasing "Sin4tr4" i've shipped a few copies of the EP to potentially suitable labels.  A few of them answered back and Immortal Frost Productions looked to me to be the best one.  They're great, focused and totally dedicated to the music of their bands.
DS – What is your current work or future intentions with Australasia?
G – There will be a cover track out for free in a few days [Editor's Note – It's the Twin Peaks theme.].  After that I'll start gathering ideas, drafts and tracks to have an overlook of the next album.  It's good to have a general plan for the sound before beginning the making process.
DS – Here's an interesting question.  Oftentimes, bands of your type stay completely in the studio by virtue of how the music works.  Is Australasia ever going to have a live presence or is it mainly a studio-only vision?
G – At the moment I prefer to handle everything alone, but do not exclude that in the future a collaboration with other musicians could bring the project on a live stage.  Being open-minded is essential when creating something personal, that's why I do not want to rule out anything prior to it happening.
DS – Thanks again to Gian for taking the time to talk to us.  Check out his material and look for whatever he does in the future, it's sure to be just the kind of thing you need to ruminate on life's mistakes.
Interview Conducted by Stanley Stepanic