Morbid Messiah – Demoniac Paroxysm (So Messy)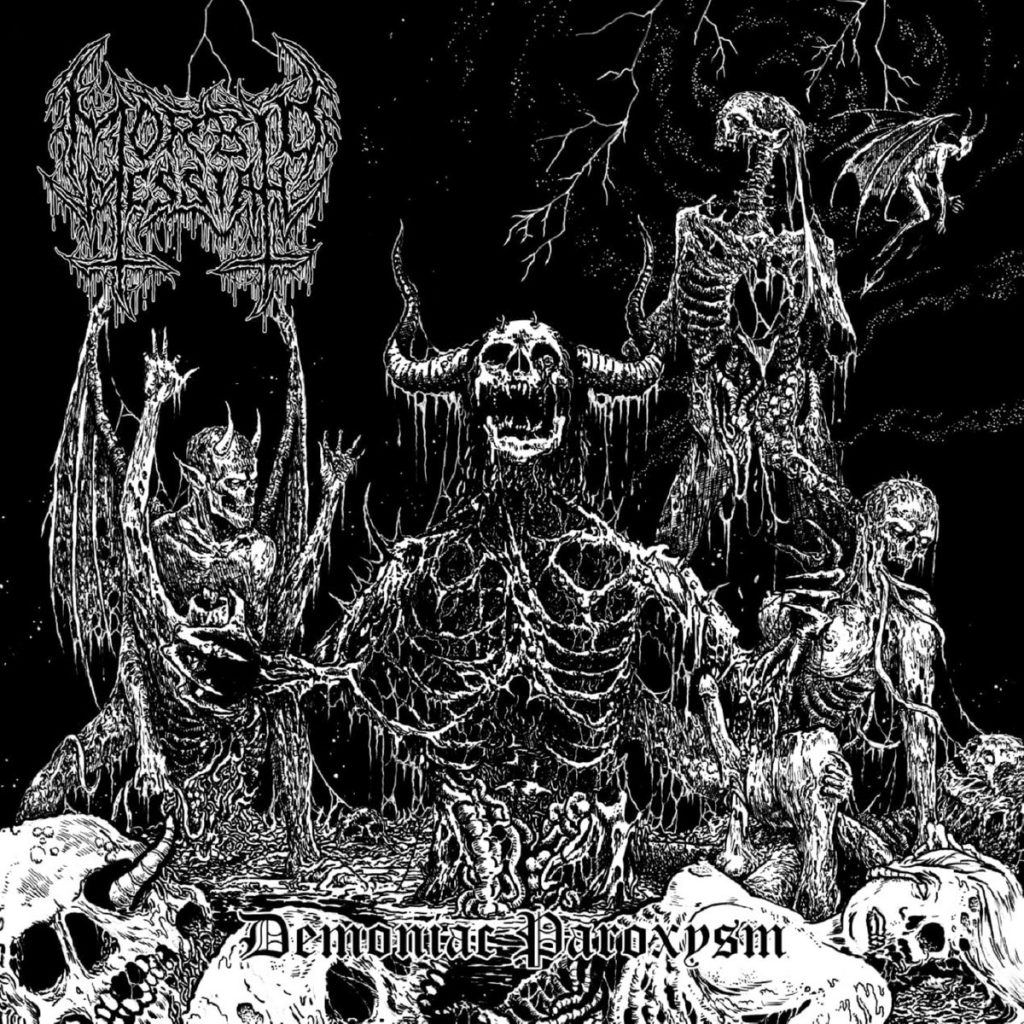 This is one of those releases where you know exactly what you're in for yet it cleverly hides its filth so it passes Facebook censorship with flying colors. Note, for example, the torn, nude corpse at the bottom. I can guarantee their stupid scraper won't notice it even though nipple shots are a no-go. And that corpse connects with so many bands and their crude art to mention any of it is pointless. To mention that in itself is pointless. Hell, even Demoniac Paroxysm is almost pointless, but yet… This review already seems negative, but no, Demoniac Paroxysm is just what you need.
Morbid Messiah also have no qualms about their theme: an anti-Christian messiah that of course must be morbid. And hey, wait now, also alliteration oh wow you guys. Anything like this coming out of Mexico (these guys hail from Guadalajara) is always going to be good joking aside. I don't have a specific reason why and I don't need one. The cover by the ever-popular Mark Riddick, with corpses raping other corpses or perhaps their own legs, is exactly how it sounds. The bass strings are made out of rotting clothing fragments, the guitars smell like grave piss, the drums use cemetery gates for cymbals and tombstones for kicks, and the vocals are the moans of widowers right as they die copulating with their late-wives' corpses (listen to those spaces of noise and painful growls in the last track). It's just a disgusting pile of gross that avoids being pointless by wallowing in degradation. It will make you and anyone else around sick while listening to it. Great.
Morbid Messiah Official Facebook
Written by Stanley, Devourer of Souls
Morbid Messiah – Demoniac Paroxysm
Memento Mori, Unholy Prophecies
4.1 / 5