Lord Gore – Scalpels for Blind Surgeons (What I Thought Carcass Would Sound Like Band)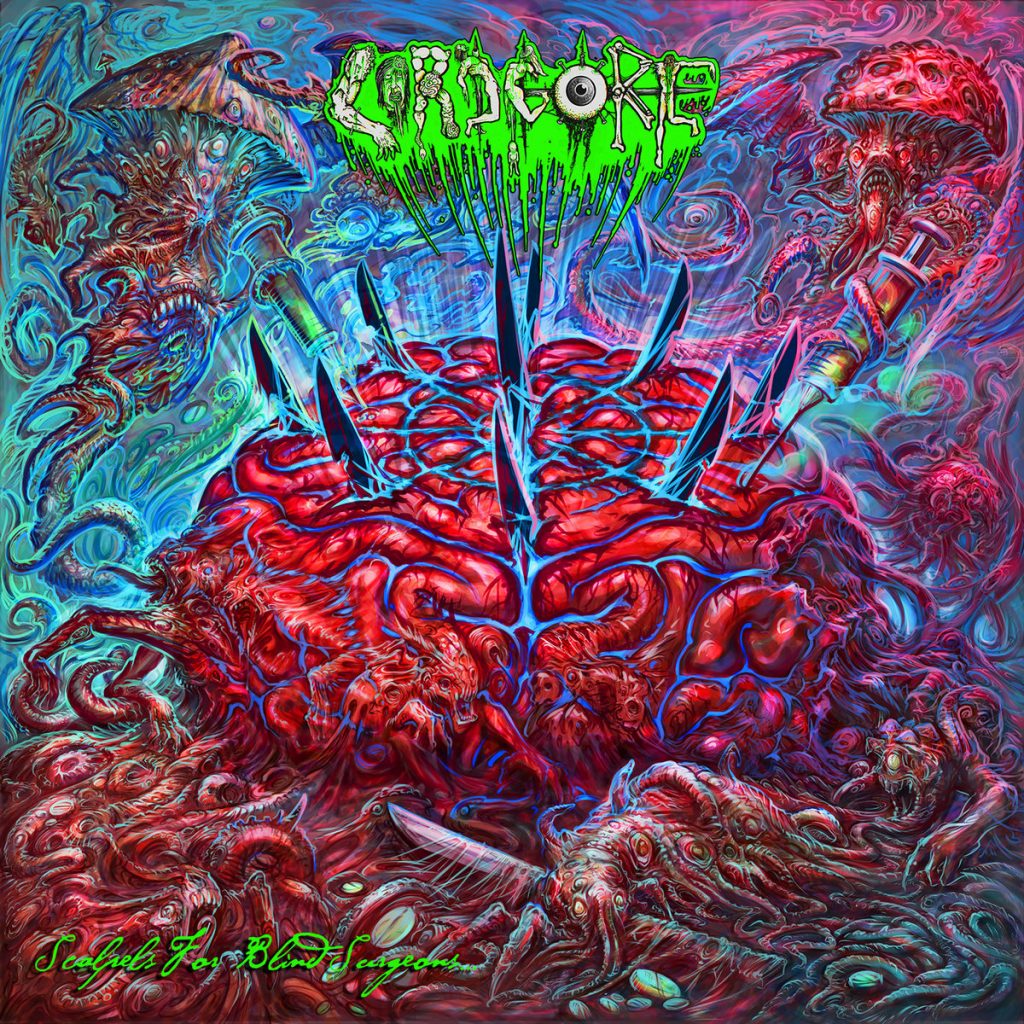 As I said on Facebook a few times, Lord Gore clearly nails it for best metal band logo ever, any genre, of all time. I mean look at that, right? Every gender gets defiled equally! Talk about modern SJW pleasure centers. But then again I guess with songs like "Million Maggot March" it's pretty clear these guys are actually here to hurt feelings and cut into your brain like deformed mushrooms and slugs (see cover above courtesy of Alexander Tartsus). Gross riffs, drums falling apart, and vocals that sound like an esophagus rotting out. That kind of metal. Which I like to refer to as "this is what I thought Carcass was going to sound like."
I think I said it before, maybe? I don't know, but this is one of those bands. That "what Carcass was going to sound like" style has sometimes crushed, and at others run upon you like so much vomit. Regurgitate, Regurgitation, Impregnation (I don't know that's probably a band), Impregnated Regurgitation (also probably a band), Regurgitated Pregnancy (you get it by now), etc. The riffs hit your face like a bag full of organs messy, short solos, almost off-tempo at times, penetrate the mass, and the vocals add effects to give it a pulse. Lord Gore is something of a super group in this style with members running the gamut of underground "what Carcass was going to sound like" bands. But in Scalpels for Blind Surgeons they manage to do it a little better than most. There's enough to discern in the riffs to enjoy, but like most of this type it can tire after a few listens, but the fact that it does survive more than one spin is plenty.
Written by Stanley, Devourer of Souls
Lord Gore –  Scalpels for Blind Surgeons
Everlasting Spew Records
4 / 5