Drofnosura – Voidfever (Sludge Chunk of Depression)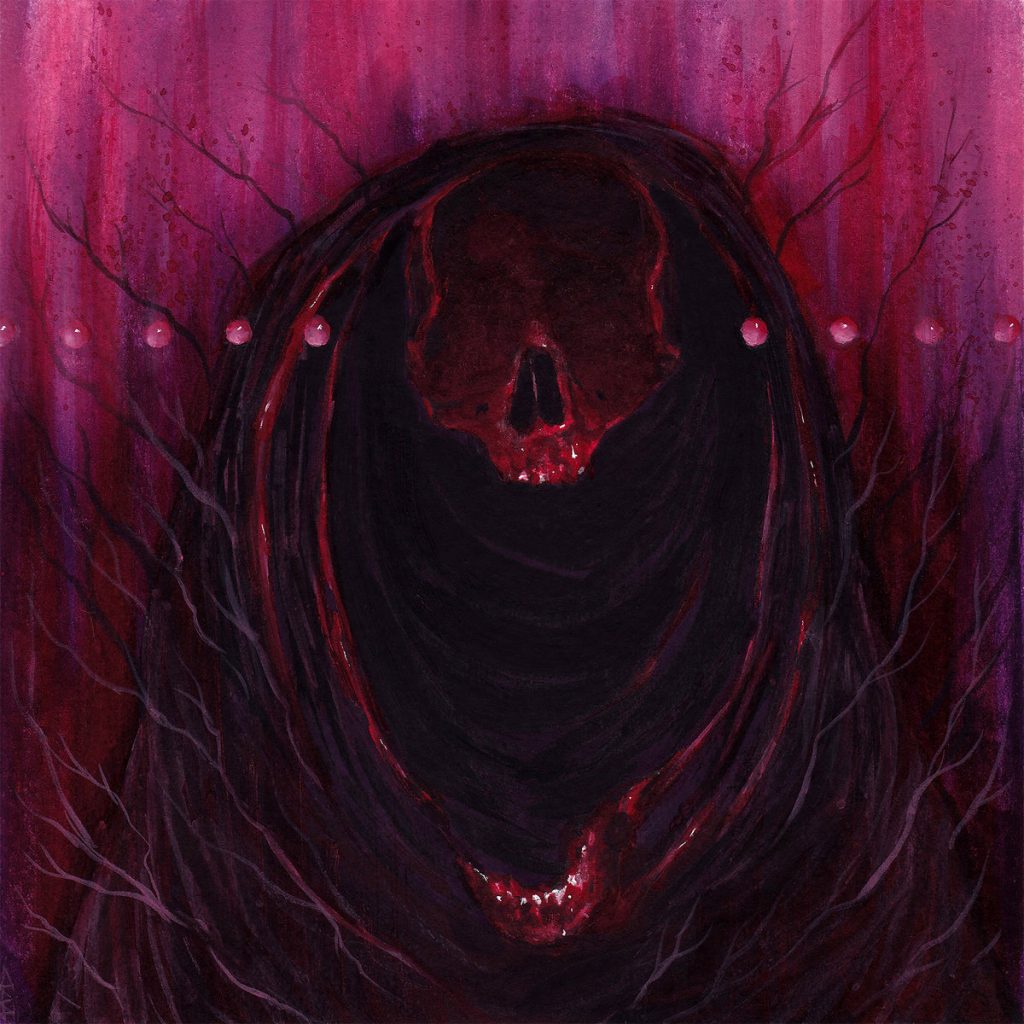 Now and again I come across something like Voidfever and I'm like "where did everyone go?" As the skeletal-faced, hooded thing on the cover by Dusty Ray devours the eyes and pulls inward you become introspective, sullen, and separated. Is it just me listening to this? Why though? It troubles me when a great work is missed and seems to pass by unnoticed. Drofnosura are a sickening sludge flood whose long breath is exhaled through a thick fog of riffs. That's my winning description for the day. As an album Voidfever is not easily consumed, though it allows itself to be if you pay attention.
In true sludge fashion this slab runs about an hour in only five tracks, and it builds in a way that belies snippets. Separating one riff to illustrate the whole just doesn't work. You must instead pass out upon the floor, absorb it in totality while falling into a lull, and awaken in a new form that hates the world even more for unspecified reasons. At times the dissonance is so unsettling as to seem like a mistake, with vocals delivered at a moaning, breathless whimper that sounds like a corpse gasping for air while forgetting its lungs no longer work. At times breathtaking, at others breathconsuming, Voidfever is sludge purity.
Written by Stanley, Devourer of Souls
Drofnosura –  Voidfever
Self-Released
4.3 / 5