Goatblood – Apparition of Doomsday (Satan at Sea Blackened Death Metal)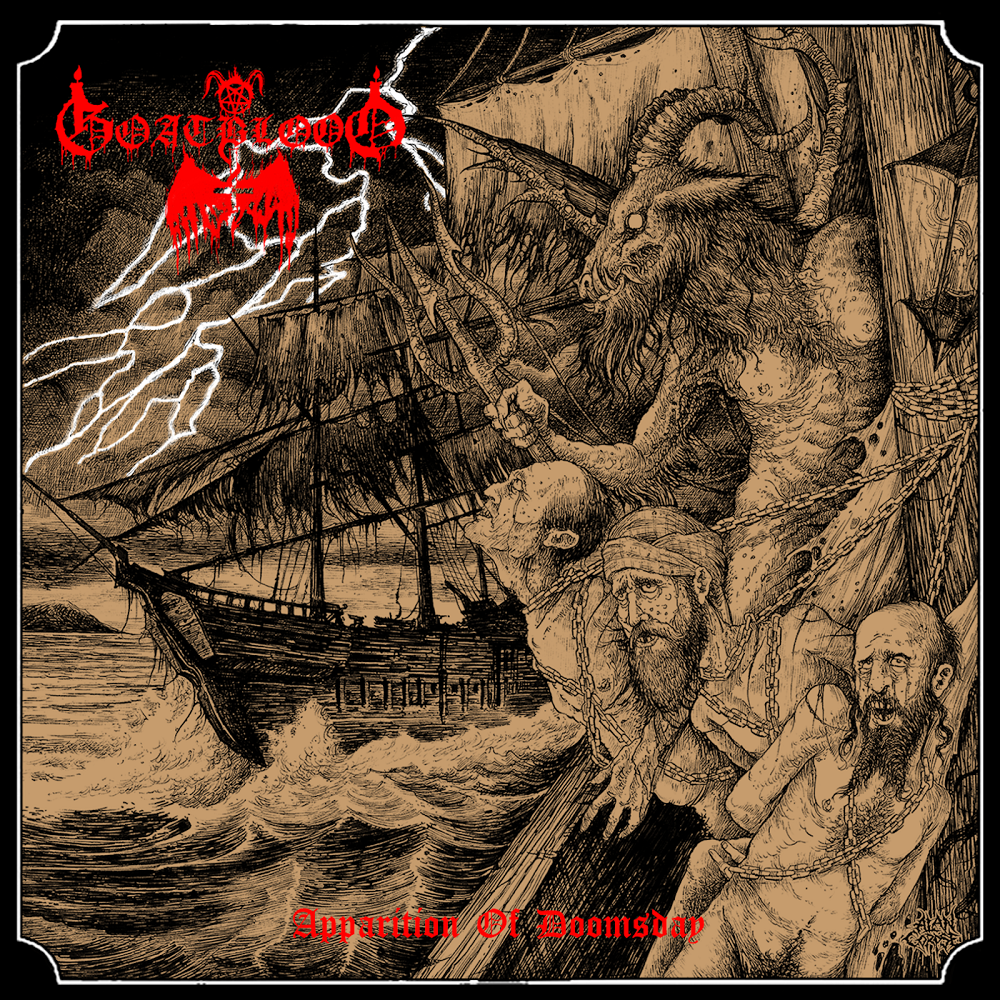 This is the second sea-themed blackened death metal album I've reviewed this past month. Is this a new "thing"? I hope yet pray not. At least here it doesn't matter because it's German DM. Something needs to pick up all that slack from the power metal front, ugh. Goatblood have been bleeding out a commendable set of releases since their 2011 inception, and Apparition of Doomsday is, thus far, their greatest work IMO. If by that you mean it successfully combines sea-faring mateys with a Satan captain that wishes it was a Greek god courtesy of Leprous Hand Arts. Cool then.
Goatblood is primarily two dudes, with live members on occasion, and I personally like the name "Satanic Death Vulva" for sure. "I bet that guy can make some blackened death metal," you say. Apparition of Doomsday relies heavily on simplicity. The riffs could be self-taught after one listen, with a slight lo-fi layer over it all, kind of like the difference between a scab and a fourth-degree burn. The scab is easier to remove, and pleasant, to get to what's below. This is because Goatblood don't rely on extreme crust to sound "evil," they leave it up to their moderately lo-fi delivery and "I just drowned" sea-froth vocals. Apparition of Doomsday doesn't need to be more than this. It survives multiple spins simply because you feel so badass for listening to it.
Written by Stanley, Devourer of Souls
Goatblood –  Apparition of Doomsday
Dunkeheit Produktionen
4.1 / 5