Igorrr – Very Noise (Frenetic Flesh Beast War by MEAT DEPT.)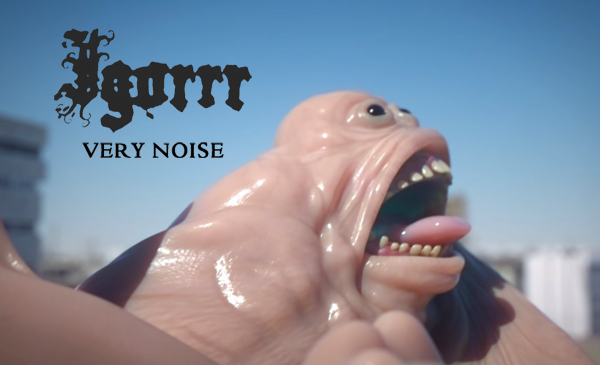 Caught a few words on this one here on the Spinternet, and lol, "insane" and "crazy" were just two of the choice cuts from total fools who obviously have never heard of Igorrr before, duh. It's unlikely you haven't heard of him, but you might be wondering why I'd bother with such a name considering his fanbase is like 100x what I would normally even consider for a review. The sound definitely fits, but the fandom? Listen, not only does Igorrr masterfully tick off the "do like" boxes for practically every harsh genre in the world, this video is made by MEAT DEPT., who still have very little exposure, so it all works out in our too vndergrovnd for cult world yet again. See, I have plans people.
Lol, damn. It's been a spell since I've seen a video that so accurately captures a song, but leave it to the animation emperors at MEAT DEPT. to satiate my ache. Very Noise is typical to Igorrr's frantic nature, but the story it tells couldn't have been better conceived. Summary: a collection of sticky, flesh-like limbs with razor nails goes Ultraman while an old man kills it by crashing a plane into it with a motorcycle? Talk about all desires satisfied. MEAT DEPT. are especially adept at texture. Very Noise displays a keen sense of the disturbingly organic. Looking at their fleshy creations, you are at once entranced and also horrified, because somehow it reminds you of bodily functions that would make you blush even while alone. That ability to tap into the uncomfortability of the human body was the perfect combo with the musical blitz you'll find in Very Noise, leaving you a chattering, twitching mess without achieving climax.
Written by Stanley, Devourer of Souls
Igorr – Very Noise (2019)
MEAT DEPT. (creator, director)
4.9 / 5