Frayle – 1692 (Bitter Doom for the Broken Soul)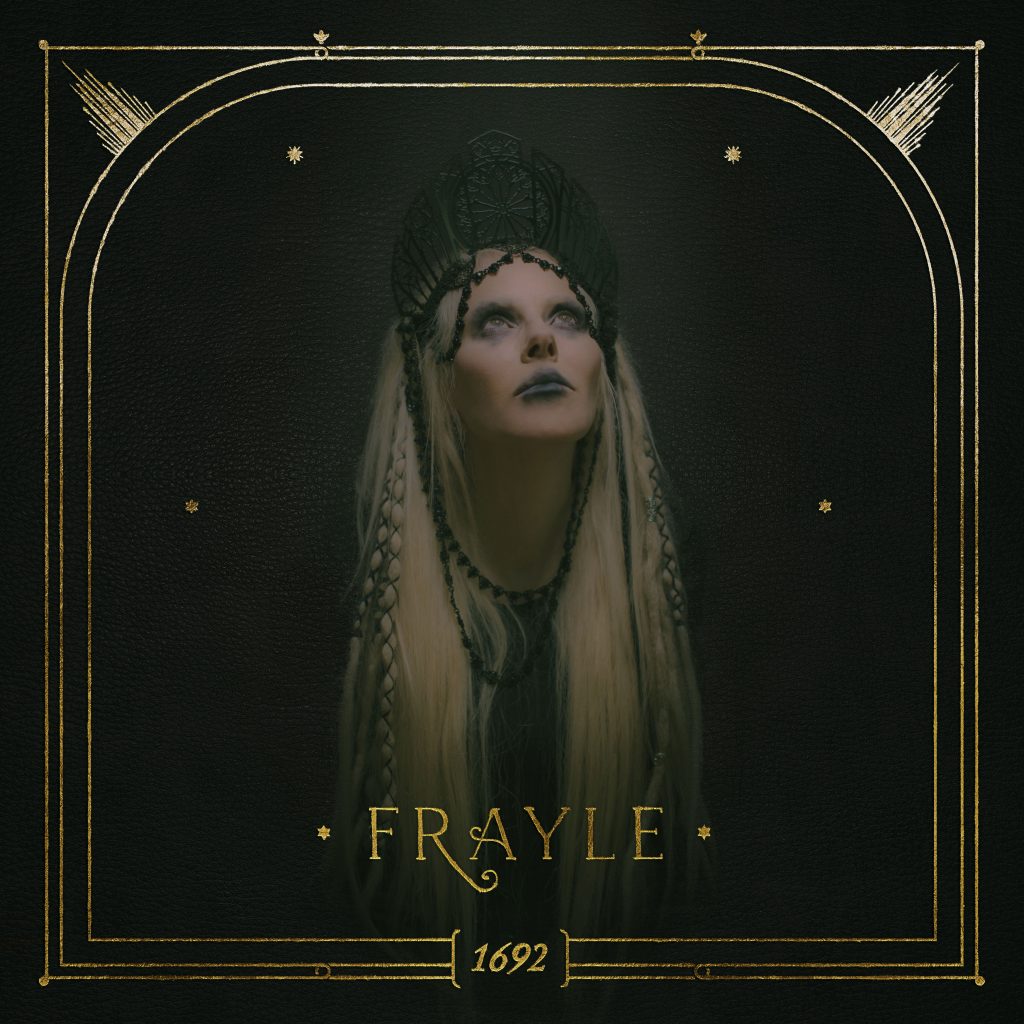 Most doom is satisfied thematically with smoking or taking drugs, tossing tabletop RPG dice, witch stuff, or plain sloth. They don't hide it, either, and with a simple name or cover you know exactly what to expect and you're both disappointed and not. But as of late female-fronted doom has been a particular favorite of mine because they rely more often on clean, spacious vocals than the usual growl-and-screech and for this variation alone I listen. Of course I run the risk of someone getting angry I focused on the fact that a woman is at the helm of Frayle, but she does put herself front-and-center so it's a given I have to say something about it. This isn't about pointing out the fact, though, she has a reason to make herself known and even though there's still a bit of that witch stuff here, it's far more creative.
1692 presents a vast expanse of gloom with wide threads of soft, fragile emotion shimmering through like swatches of sunlight in fog. How's that for pompous wording? Though Frayle are extraordinarily adept at capturing emotion through music alone, it's Strang's passionate vocals that break it all free of the usual doom confines. So often does the genre hedge itself in it's amazing people still listen. 1692 is filled with passages that evoke all of the bitterness that is the essence of doom, but it does it without sounding fake scary or burdensome through volume or idly riffing to sleep. There's actually some witchery in this one, I must admit, but it's so well hidden you simply won't care. It's more than enough to satiate the need for expanding the genre. If you're wondering, though, why in the world I didn't just give it a perfect 5, the spoken-word interlude is total trash. Just scratch that next time.
Written by Stanley, Devourer of Souls
Frayle – 1692
Aqualamb Records, Lay Bare Recordings
Cover Art: Frayle
4.9 / 5