Die Young (Socialist Dystopia Survival Horror)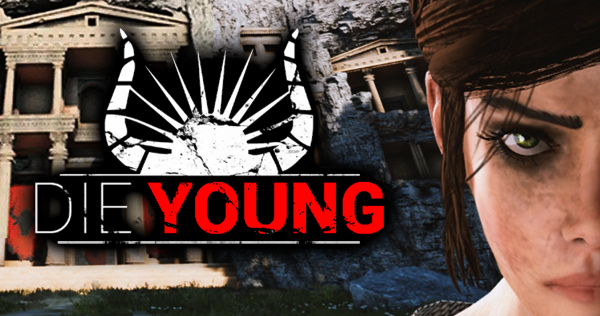 Die Young is a first-person survival horror excursion into your wildist "rich white study abroad live laugh love but really just drinking" dreams from Indiegala, where you control Daphne, extreme sports enthusiast turned kidnapee on a mysterious island where a bunch of socialist freaks are working on utopia. As usual, that means killing anyone who doesn't conform, but now that they have you and your friends they're testing you for entrance into their never-ever-land. Luckily, Daphne doesn't fook around. She's an absolute monster at survival and these skills help you navigate the island, craft weapons and tools, and brutally massacre anyone who tries to wrest you from freedom. That includes animals, you vegan scum, so get ready to cry digital tears for lives you can't save because Daphne must survive. Are you ready to feel the gasoline Bern?
Die Young thrives in its largely open-world experience. The landscapes are absolutely breathtaking and the island so abundant in detail it makes the mutilated bodies, insane socialist survivors, hulking murderers, war dogs, etc. all the more believable. Core play relies on Daphne's abilities to maneuver around various obstacles, but there's also the story to consider, which you slowly piece together, challenging you with very human decisions. The challenge is high at points, such as the final boss, but IndieGala provided a solid learning curve that fosters the player's own advancement. With the ability to poison dogs, burn socialist scum with gasoline, search for corpses in tombs, crossbow people in the face from afar while stealthing in weeds, and other treats, Die Young provides the kind of character building of the best in survival horror. So get ready to take off your mantle of fourth-wave feminist privilege in the wilds of some quasi-independent island state of pseudo-Mensheviks and burn it down.
Written by Stanley, Devourer of Souls
Die Young
IndieGala (developer and publisher)
4.7 / 5