Nosis (Existential Pinocchio Nose Murder by Vincenz Neuhaus)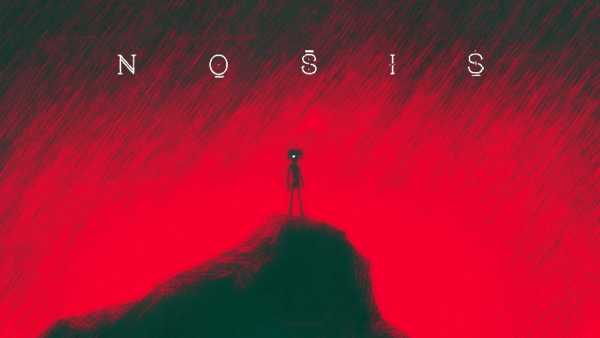 We need more existential nose fiction in the world. Ever since the great one, Nikolai Gogol, conceived of a living nose tale the world has forever attempted to come out of his nostrils and do better. I am happy to say that quest has finally been completed by +5 to charisma animation paladin Vincenz Neuhaus. Truly a nose blowing experience in this, his current masterpiece, Nosis, the tale of a boy with a larger-than-average nose who unlocks the secrets of the universe by basically using it to penetrate and all of existence. There is no better way to summarize it, but to understand Neuhaus's style you just need to watch it yourself.
Nosis provides sumptuous, existential violence on far more levels than I care to enumerate. The utilization of vector-styled, scribble, and clean-line art develops the wonderfully bizarre story of a nosy boy who will bring out the nasophilia you never knew you had. From the anime-inspired moment of deep reflection (see the header image above), to the scribbly, pink vomit and blood, as well as the protagonist's existential experiences where his nose becomes a bloodied and then glowing instrument of dominance were especially impressive. But Neuhaus was smart enough to not only focus on the visual qualities of his story, but also the sound. Nosis utilizes breakbeat, glitch-inspired chaos that assists in the formulation of nose-boy's world and work wonderfully with the symbolism. Whether or not you initially think it means anything is not important, it will bring you to some sort of concept regardless. Nosis packs a lot of snot for a short and is sure to somehow get you aroused through its symbolic violation of life.
Vincenz Neuhaus Official Instagram
Written by Stanley, Devourer of Souls
Nosis (2018)
Vincenz Neuhaus (director), Filmuniversitaet Babelsberg (distributor)
4.8 / 5