Noctu – Gelidae Mortis Imago (Toccata in Funeral Doom)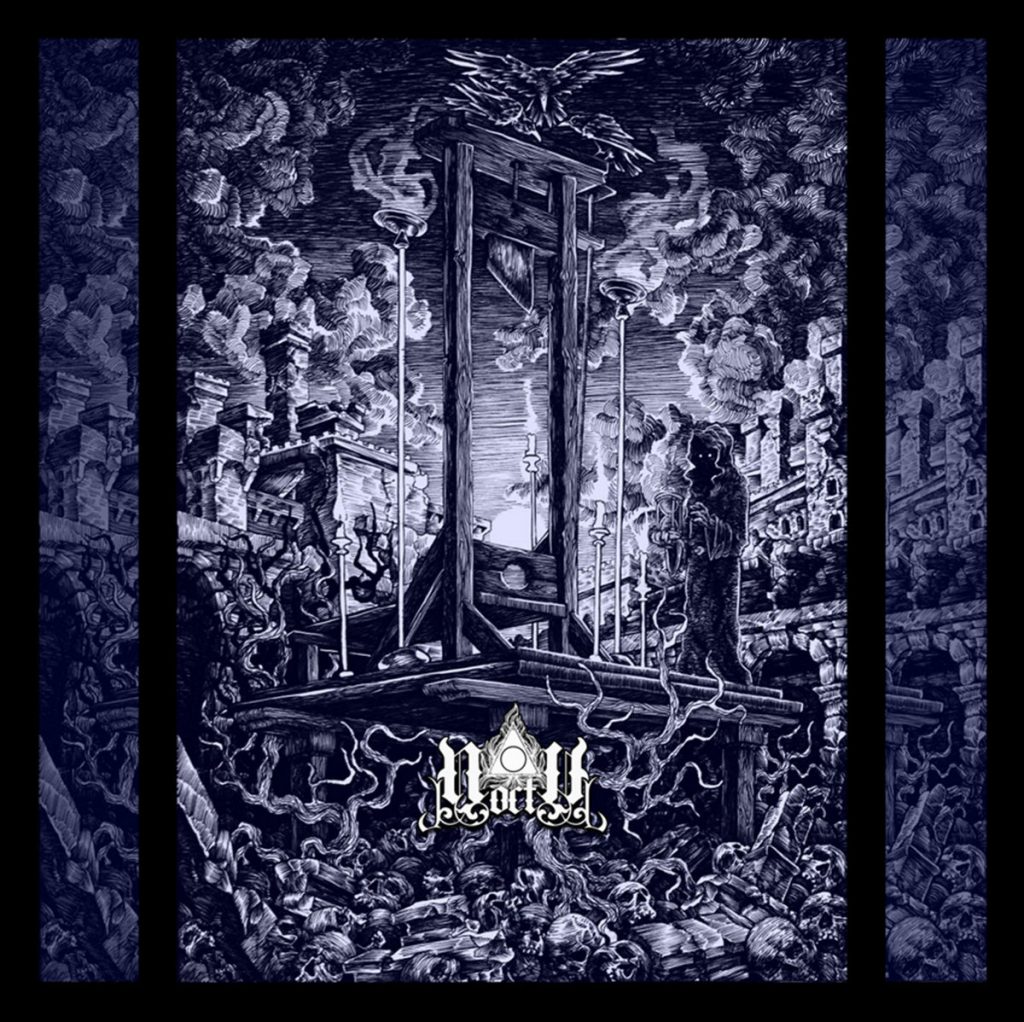 There's no tougher sell than funeral doom, let alone the type that goes this route with all of the symphonic nonsense. First you have its typica, extremely slow progression, and then if one risks tying in keyboard it's bound to go Halloween spook in a few seconds, if even that long. But under the command of careful hands it can more easily remove emotions from the body so that only a shell remains, as Noctu proves with his new one, Gelidae Mortis Imago. What's the best way to go about this? Well, here's what you get today. Once I heard "Moonlight Sonata" (seriously), ringing out at the end of the intro track, I thought I was totally done for, but I ended up with a modern Bach who makes a harpsichord sound like a requirement.
Imagine my surprise when Noctu proved he not only takes a more classical edge with funeral doom, if you will, but he somehow manages to do it on keyboards that sound like they were purchased at Radio Shack twenty-something years ago. What Gelidae Mortis Imago does with that, however, is much more calculated and purposeful. The best way to summarize is the following. If Bach was alive today, younger, and severely depressed after his unmarried bride died in childbearing, this is exactly what he'd compose. There's an 18th century aroma to it with harpsichords and a special edition that even comes with the scent of funeral flowers (seriously). Funeral doom requires a good sense of melody in the slow drag, which Noctu, largely, is capable of developing. It's a hefty chunk, for sure, but for a more classical ear it's bound to pull you from the grave for at least one final kiss.
Written by Stanley, Devourer of Souls
Noctu – Gelidae Mortis Imago
Transcending Obscurity Records
Cover Art: Diego Spezzoni
4.2 / 5