Violent Hammer – Riders of the Wasteland (Caveman Metal)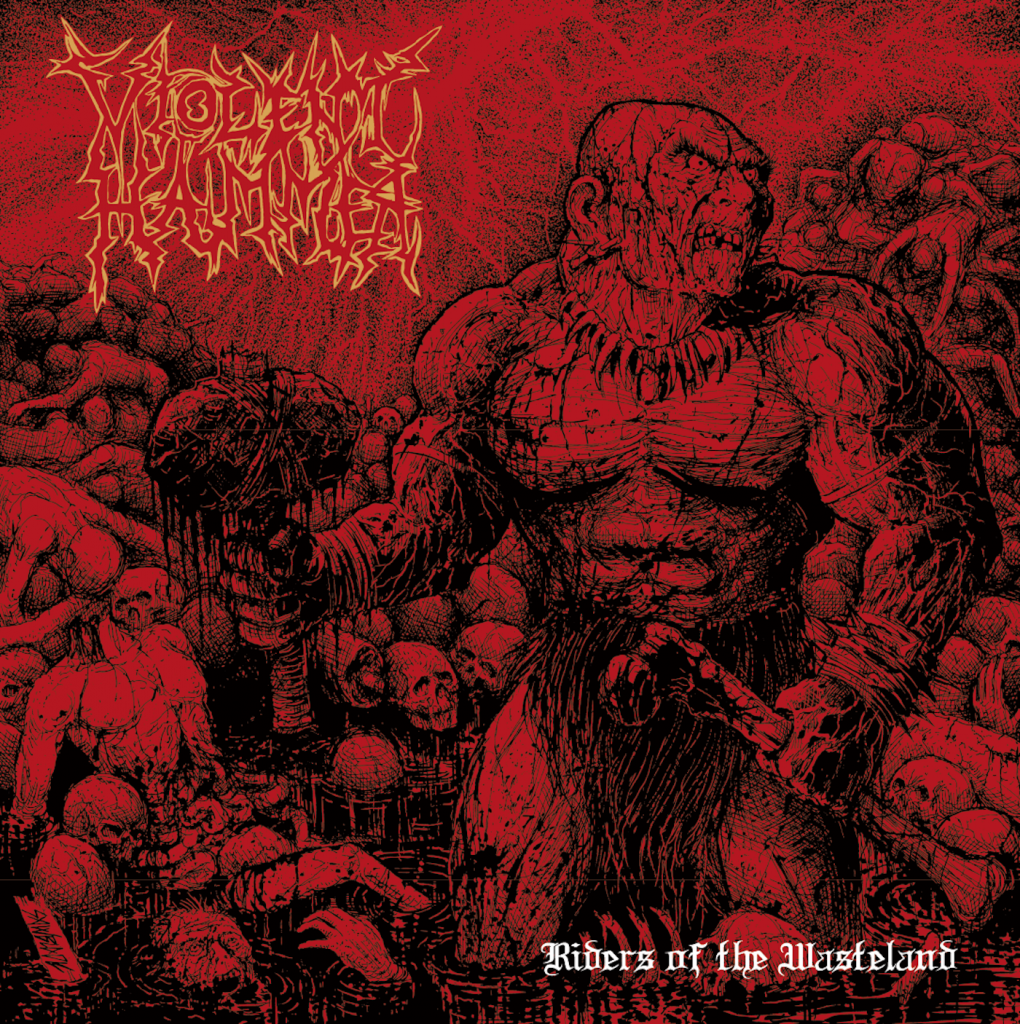 With a name like Violent Hammer you expect, and discover, that these guys aren't hear to waste any time smashing you into the ground. They've done their time with demos and lineup changes and now it's just going to be what it is. They're probably cavemen, too, and I'm sure they gorge themselves daily on uncooked organs and bodily fluids from their lady followers or whatever, but only, of course, after they have smash rivals into oblivion and then wrote a song or two about it with and on clubs. I mean the cover by Daniel Shaw says it all. Caveman smash rivals, get women, chew on bone. Then make metal. Probably at same time. Caveman jokes coming, be warned. And I'm not very good at them.
Riders of the Wasteland is pure cave life. Violent Hammer commands chew-on-fresh-bones-style riff action and the vocals that are so primordial in their manliness you're absolutely never going to tell what they're about, even with a lyric sheet. I mean this shit is archaic, pre-language roaring, folks. With the drums at a more hollow level (like a cave of course), the overall presence is one of bones about the head, skull fragments flying, and blood spraying with bits of indiscernible body parts and organs. Occasionally, out of this bestial caveman dominance appears something that could be called a solo, but are more like ligament ripping finger hops that only further create an atmosphere of total dominance at the hands of an unfeeling, primitive muscle beast. There is little else to say about an album like this. Violent Hammer is here to smash you, and if there's any complaint to be had it's that that's all that it does.
Violent Hammer Official Facebook
Written by Stanley, Devourer of Souls
Violent Hammer – Riders of the Wasteland
Hells Headbangers
Cover Art: Daniel "Sawblade" Shaw
4.1 / 5