Scolopendra – Those of the Catacombs (Vocally Sophomoric Occult Death Metal)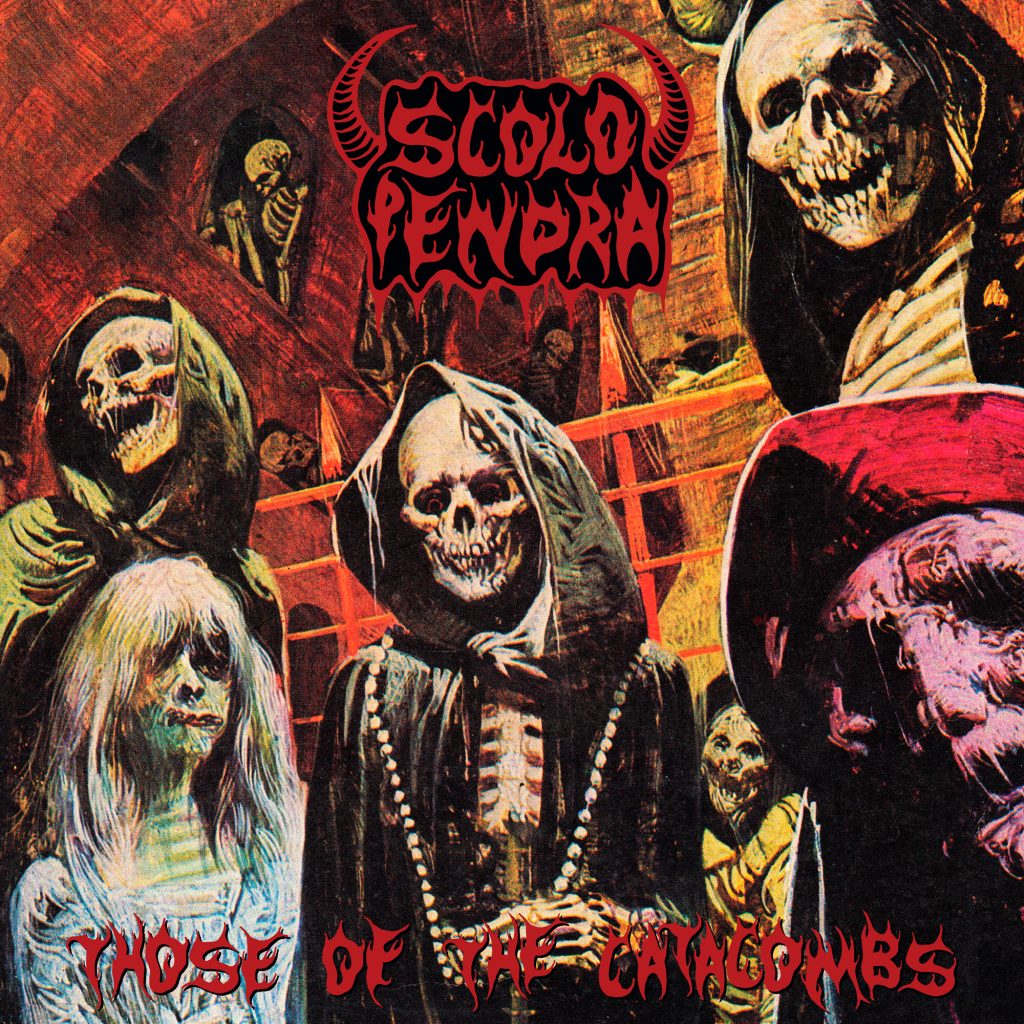 Well this is a curious state of affairs. Two of the dudes in Abhor and two random dudes from other bands appear to have a side project of sorts, or perhaps just a one-off, we don't know yet because this is the only thing Scolopendra has done. It came out of nowhere, and it could possibly go back to nowhere, but clearly Abhor's connections to Iron Bonehead Productions came with some political perks. It's not without merit, I mean scope that sick cover by whoever did it (zero information anywhere was provided in the promo). Those of the Catacombs is certainly ace Italian occult sick death in most ways, but...
First let me tell you what Scolopendra does well. The musical environment is absolutely in fitting with classic, Italian horror schlock death metal; the shrieking, over-driven guitars and bass, the swampy drums, and especially touches of 1970s soundtrack keyboards. That last part is especially effective, cleverly utilizing a horror presence that always terrifies and never incites laughter. What I didn't much care for on Those of the Catacombs, however, was the vocals. If you've heard bands dealing out this Italian occult death, you know what it takes. But surprisingly Scolopendra seem to have lost that detail somewhere. The vocals jump to the foreground in comparison to the rest, often clouding its impact. But, further, they're so blatant in their death rasps and growls it's like an afterthought on a rejected demo. I was almost shocked at such a sophomoric approach considering their experience but, at times, they manage to keep it interesting. Were it not for the music itself, however, it would have likely been forgettable.
Written by Stanley, Devourer of Souls
Scolopendra Has No Facebook
Scolopendra – Those of the Catacombs
Nuclear War Now! Productions
Cover Art: No Idea
4.1 / 5