Entry- Detriment (Some Prosaic Punk Stuff)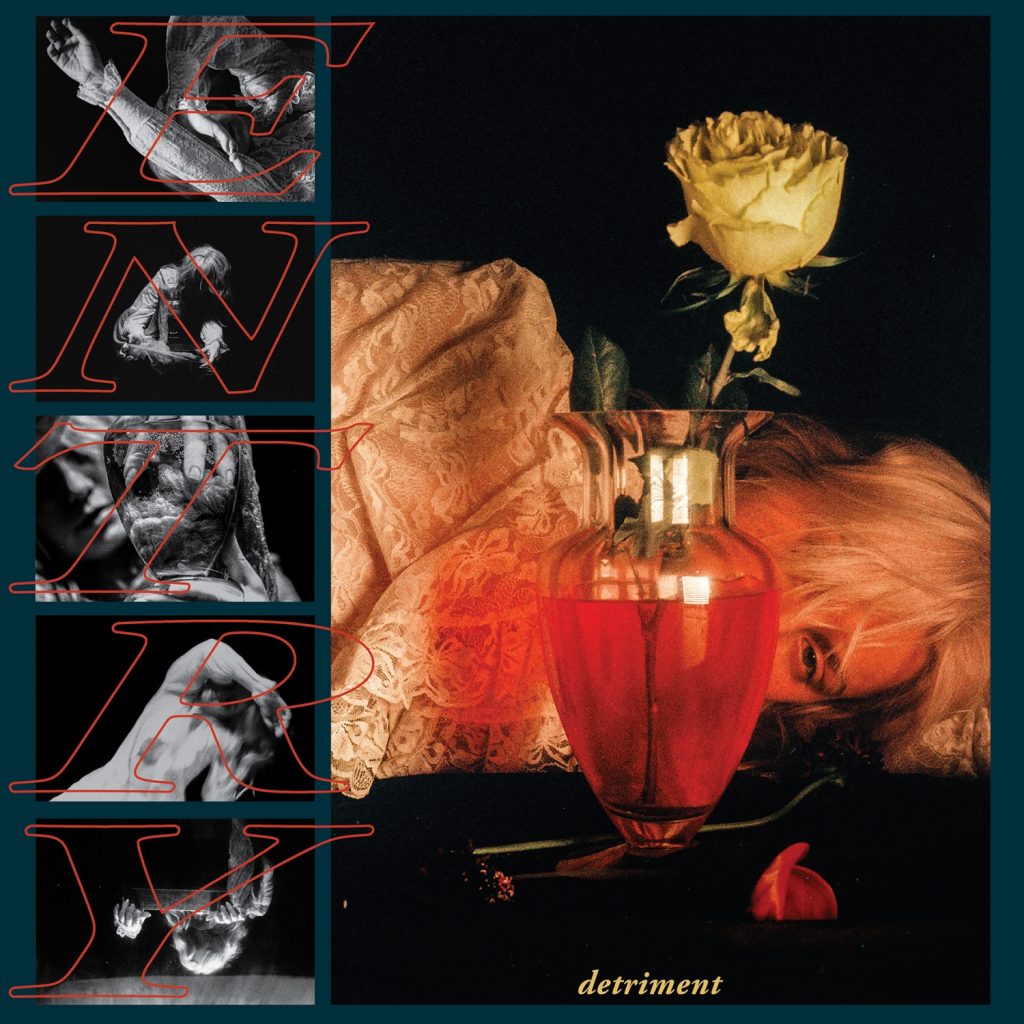 I typically review punk submissions when I get them unless they're absolutely awful, so even the average I'll give a shot just because it's so rare I receive anything from the genre that doesn't reek of stagnancy. When I saw the quintessential post-punk look to the cover of this I figured it would be better than most, and I was largely right. Better than most, but not the sadboi path I hoped to tread. It's straight up just hardcore punk would be a more thorough explanation, but I'll go a little further to make some sense out of it.
Entry have cool style, I like it; the dirty, torn sweaters, much unlike Grunge, but not entirely Goth. Something in the middle that was rejected, that dismal, emptiness that I expect out of post-punk. So the sound, well, hmm… For all the form there isn't much function to detriment and Entry seem unclear on its direction aesthetically. It has all the usual angry threads and can slam, but is rather thin below the fabric. Thick bass, hearty mosh runs, and so forth, but the vocals are straightforward and prosaic, not to mention the emotional quality I expected largely absent. It's certainly not a disappointment, but it's also not a triumph and sits easily within the hardcore punk realm, undeserving of the "post" part. Fans of this type of punk will enjoy it, and they have some big names behind them to assist in the press area, including their label, but Entry need to become Expert to really step beyond opener status, which is there they rest currently, and perhaps get a more solid aesthetic vision.
Written by Stanley, Devourer of Souls
Entry – Detriment
Southern Lord Recordings
Cover Art: Katie Krulock
3.8 / 5