Tyranno – March of Death (Death Thrash, Yet…)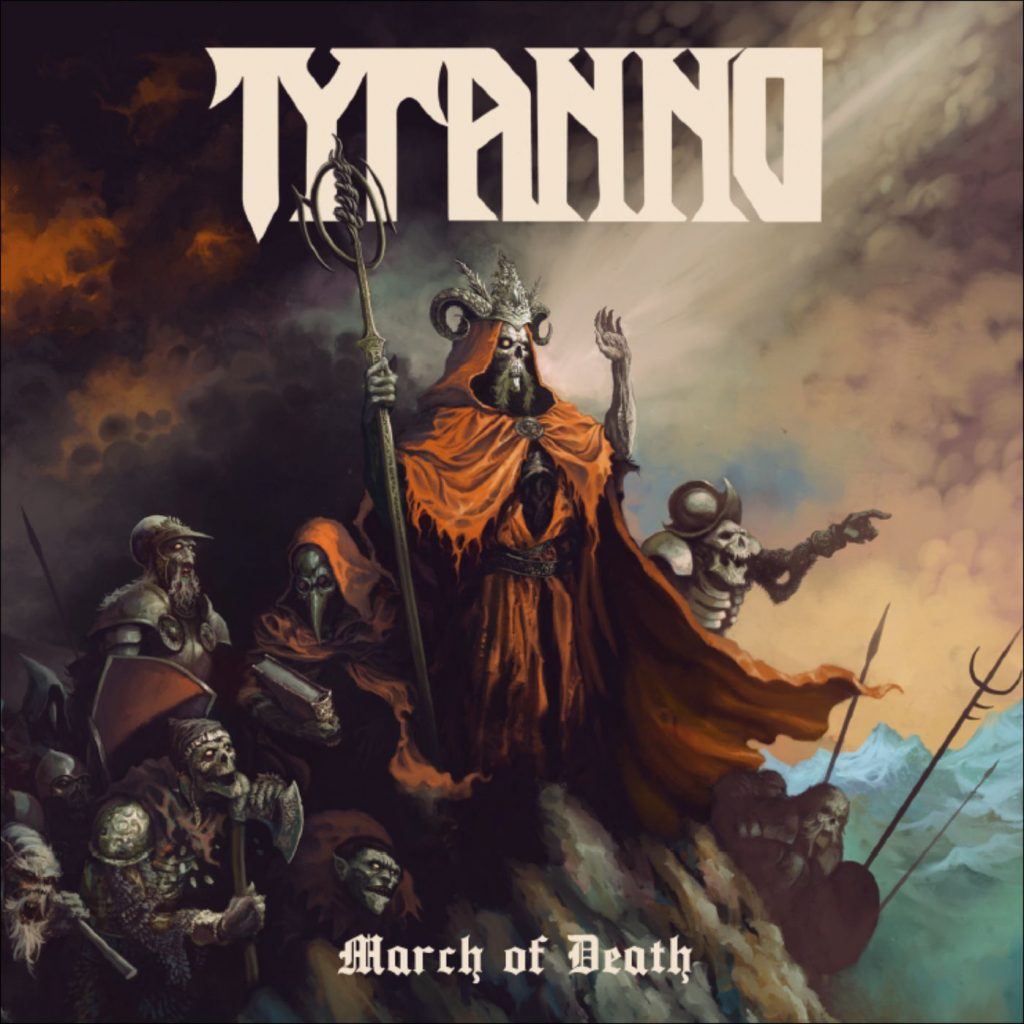 Simplicity crowned. Old school enthroned, yet... Brazil's Tyranno are a step back, or perhaps better to say a step rooted back, yet at the same time a step forwards. See there's a lot of yet...in March of Death. I like the unexpected, though, and though at first I thought it may have been accidental, it's clear to me after several listens that Tyranno is deliberate. The key marker of that being their deceptively simplistic approach. March of Death is clear on its origins and intent from the art to the opener and then through the rest, yet...
The yet is that March of Death absolutely does not follow total expectations. Tyranno produce extreme simple riffs and chord progressions, and they're not shy about it. You can practically guess where they want to go all the time. Yet...what they do with it is really something else. While your mind relaxes to the death thrash, you'll suddenly notice Tyranno mixing in organs, piano, and synth that is most unexpected yet almost most felicitous. And yet they also manage to solo with hellfire and change tempo into a funeral dirge. There's simply much more to this one than you'd first expect, it's a big "yet" that will make you thankful you took more than a moment.
Tyranno – March of Death
Helldprod Records
Cover Art: Bebeto Daroz
4.6 / 5