Blackevil – Forever Baptised in Eternal Fire (They Meant to Spell it That Way Blackened Thrash)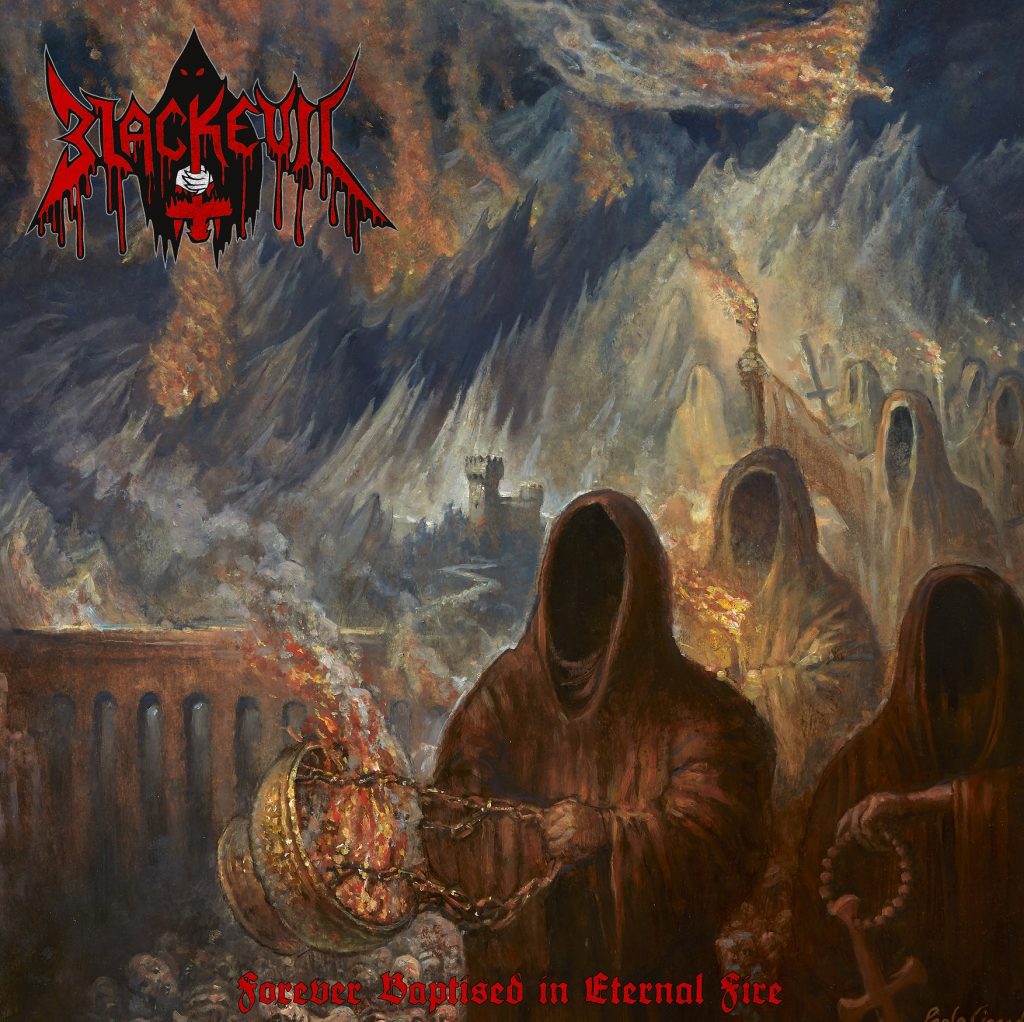 This is a great example of an album I really hated at first but then love, but it's not what you'd call a "grower," it's rather I didn't entirely get it at first. First things first, they're apparently using the British spelling of "baptise," because I guess the Germans learn their English that way like WTF. And, much like that intentional spelling in a way my American spellcheck refuses to ignore, Blackevil's latest, Forever Baptised in Eternal Fire, is purposeful in its construction, you just like, don't get it probably. So get ready to curl up in front of a fire as the wind howls and these dudes tell ghost stories or something like that. I think I have more effective things to say, we'll see.
From it's trashy 1970s horror vibe to its "this is what Venom wishes they sounded like" approach to thrash, a bit charred in the process, Blackevil know exactly what they want to do, you just need to sit down and let it absorb properly. Forget your preconceptions about blackened thrash, they have something of their own way of doing it. Forever Baptised in Eternal Fire is more arcane with riff delivery, more clouded in its atmosphere, and the vocals emanate rather than wail. It all has a thoroughly enjoyable darkness to it that takes blackened thrash in a sombre direction, a much welcome deviation.
Blackevil – Forever Baptised in Eternal Fire
Dying Victims Productions
Cover Art: Paolo Girardi
4.6 / 5