Glacier – The Passing of Time (The Power Metal Crown Has Passed)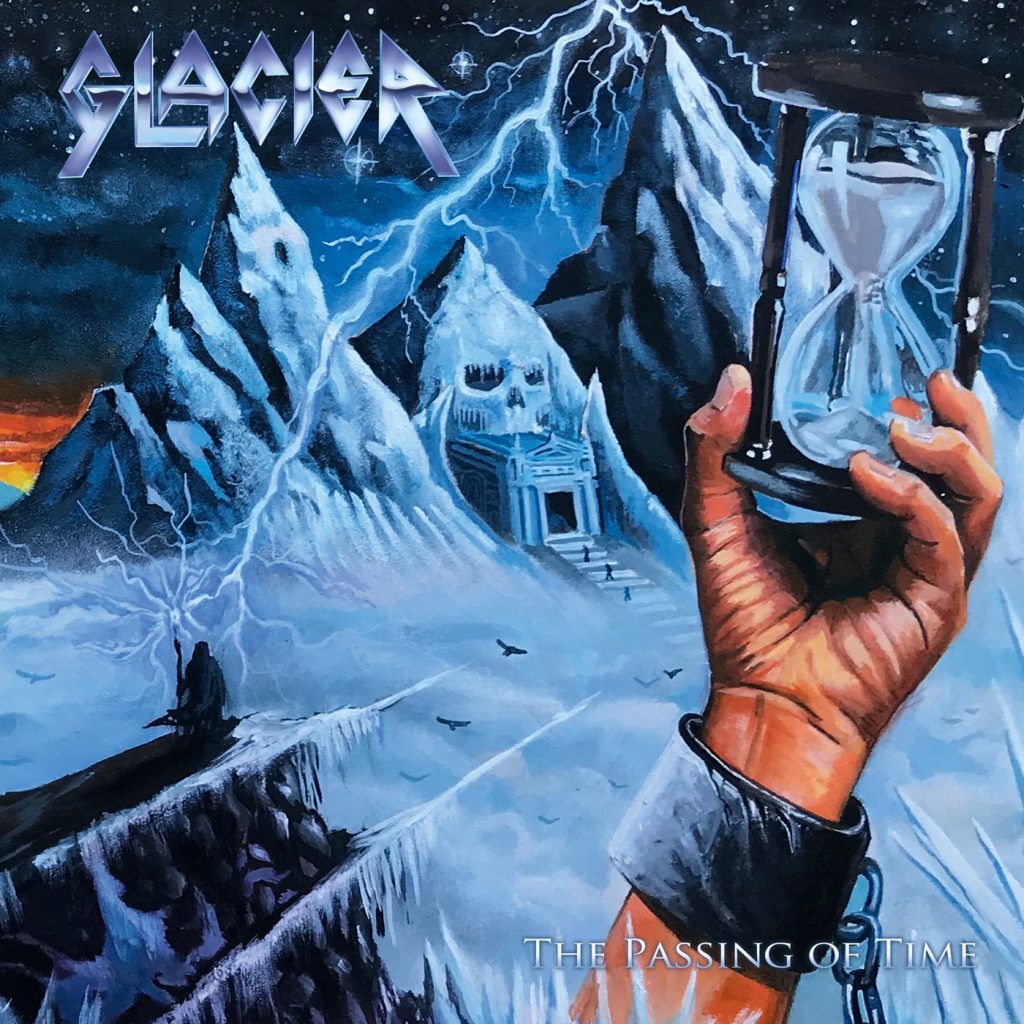 These dudes are so carefree, and it's such a welcome, chill breath upon the skin. I knew they were chill when I checked out the band photo. Band photos can tell you pretty much 90% about a band and its music. So here we have these dudes just standing there, almost no emotion, against a wall and they're like "sup?" That's it. No dragon claws with torches, no Photoshopped backgrounds with wizards facing Tiamat, nothing. Just standing there. See Glacier has been around a long time, and with that experience and persistence, in spite of not having the big pull of other bands of this type, they don't give a shit, or perhaps they've come to realize that they're in it for the enjoyment, not the money, and when a band occasionally reaches that point of self-realization, they dish out some of the best music they've got.
Glacier does the heavy/power metal thing pretty much to standard. Yep, we've got some sick D&D shit going on on the cover, songs with steel, temples, and whips, all that. But there's a powerful force in here, and I don't mean "the metal." They have that down, and I daresay the crown of power metal on this site has been passed to them at least temporarily. So what's the real power here? The Passing of Time is probably more self-referential than most critics or listeners are going to realize. Glacier has been around awhile, and they don't care, they revel in it. They don't care if you like it, they don't desire to have leagues of fans, they're here to play, and play well. Clean, perfect solos, falsetto about swords and sorcery, it's all been done before, trust me. But here it's done without a single bit of conceit. They're in it to love it, and it's something a seasoned metal fan can pick up on in a brief instant. For that it's totally lovable and acceptable.
Glacier – The Passing of Time
No Remorse Records
Cover Art: Daniel Charles
4.3 / 5