Heads for the Dead – Into the Red (Back at It Death Metal)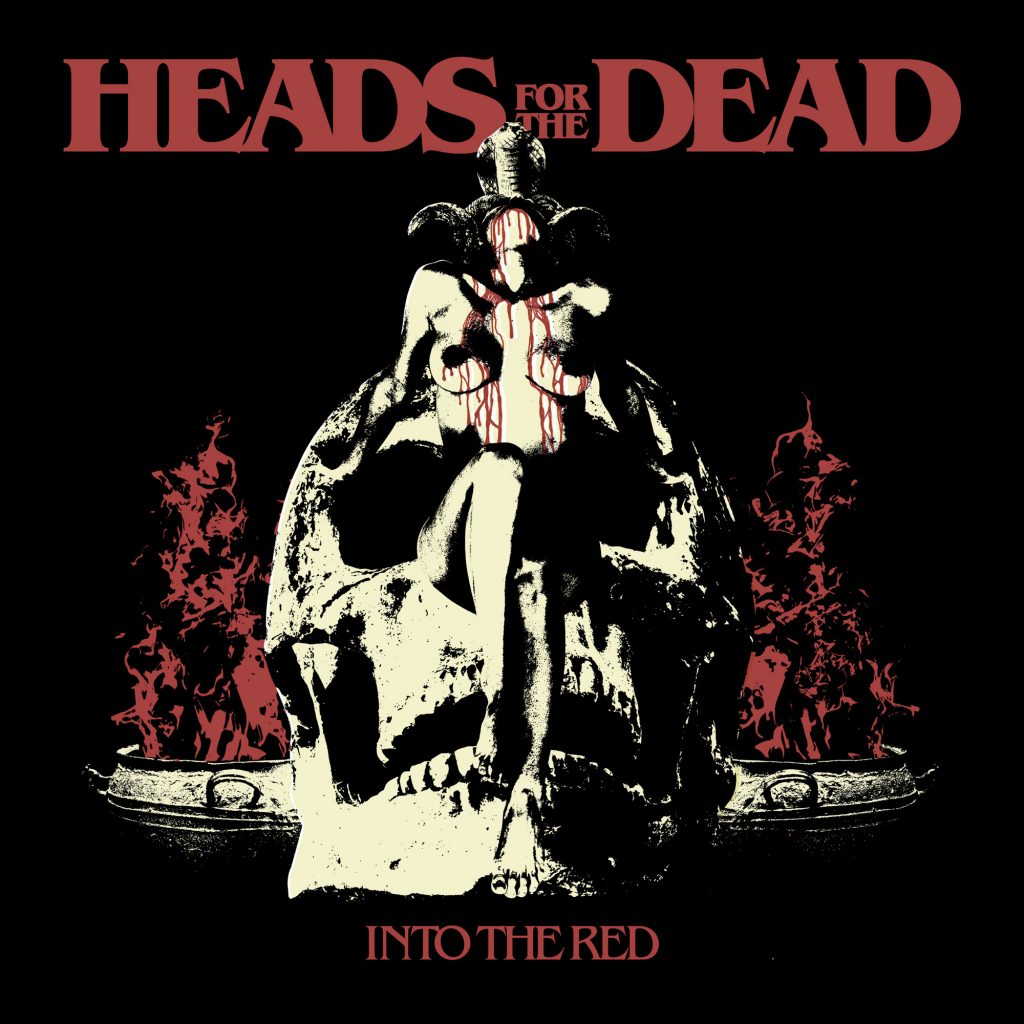 I just realized I reviewed these guys about a year ago. Actually not, but almost. And I almost liked it, but I really didn't entirely. It's part of that "super group" thing you sometimes see, multiple, or in this case three (used to be just two), members of different bands from different countries sometimes getting together to make the ultimate in metal. So last time it revealed itself as the tattered remains of a banner long flown, but this time it still flaps in the wind with patches sewn back into the mass. Largely a similar go, Into the Red this is the kind of band that would most certainly use Häxan for a music video, and sure enough they did at that.
I jest, however. Whereas their last release, same label by the way, was a tiresome romp, Into the Red is much more expressive and shows the band can evolve to where I will no longer be able to crack jokes. Here there be massive symphony swells, there there be riff hooks to catch a megalodon, and herethere there be vocals far more certain of themselves than they were last time around. I always like it when I see a band picking up their soiled loins after I slam that shit into the ground (not that they read the last review anyway, I just imagine it as such), and here they're doing it with the stains and all and just not caring. A total slam for sure, well worth it.
Heads for the Dead Official Facebook
Heads for the Dead – Into the Red
Transcending Obscurity Records
Cover Art: Branca Studio (Pol Abran)
4.6 / 5