Transilvania – Of Sleep and Death (That Vampiric Black Metal Stuff)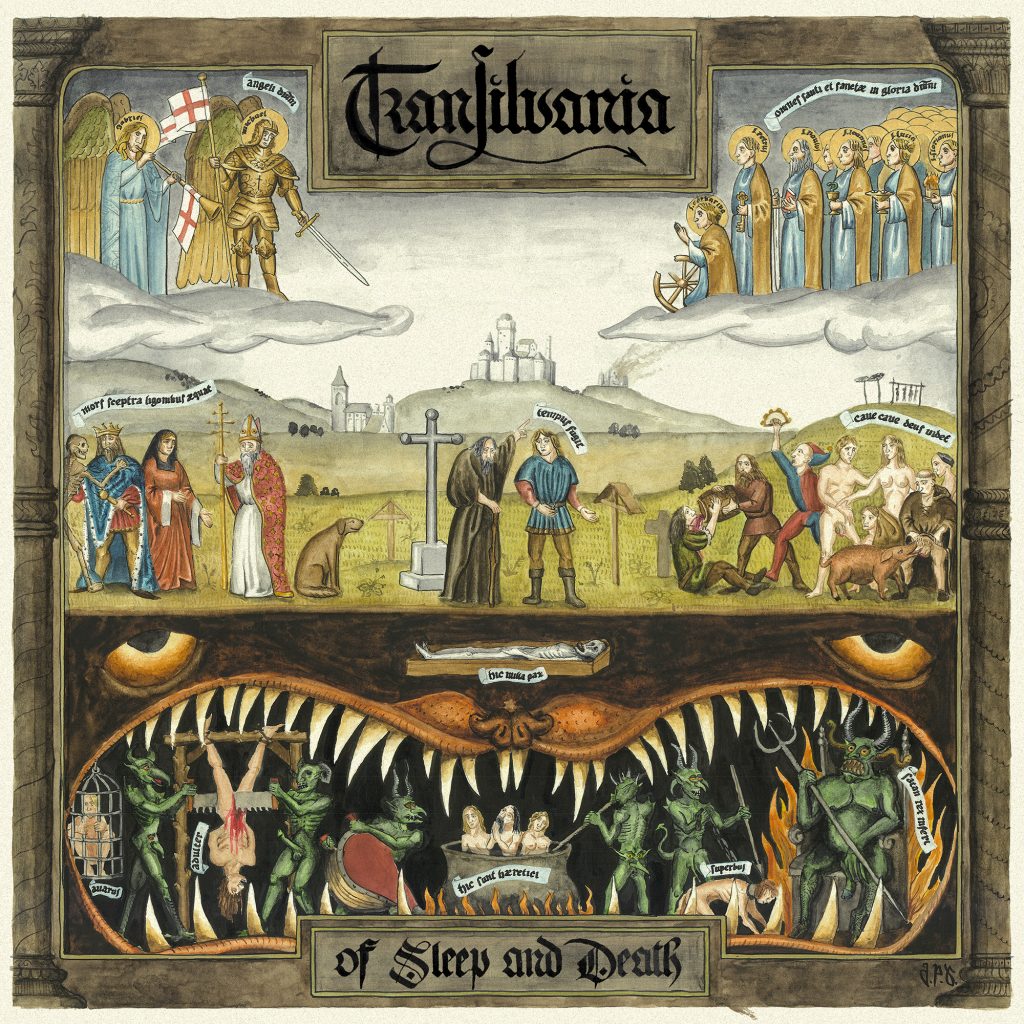 Now isn't this some shit? Just this past week I was talking about how the holiday season always brings out the "Transilvania Hunger" covers and here we have a band naming themselves Transilvania who're also obsessing over that vampire thing. I mean it couldn't be more perfect and that's in the musical sense too, nice. I laughed at these dudes first because they have a thing about taking their band pics in lakes holding lanterns, they like werewolves and shit, but hey, I'll ride with that aesthetic if your music pays its dues, which Of Sleep and Death most certainly does.
I don't know, kind of liking this vampiric black metal thing I've been seeing more of recently. It's like there's a revival going on and people realize vampires actually are still cool. Have they ever not been? Transilvania understand black metal as art, but most important is their grasp of their fangs-out aesthetic within the art itself. Of Sleep and Death knows when to riff like the 18th century, and when to leap into 21st century thrash to provoke the listener into spontaneous dragon claw crouch. At times furious and inflamed, at others more subtle and tender, it's a satisfactory mix of darkness and medieval enchantment without the kvlt nonsense. So let's see some more vampire stuff.
Transilvania Official Facebook
Transilvania– Of Sleep and Death
Invictus Productions
Cover Art: Jaime Pascual Sanz
4.2 / 5