Demoniac – So It Goes (Blackened Thrash Jazz Woah)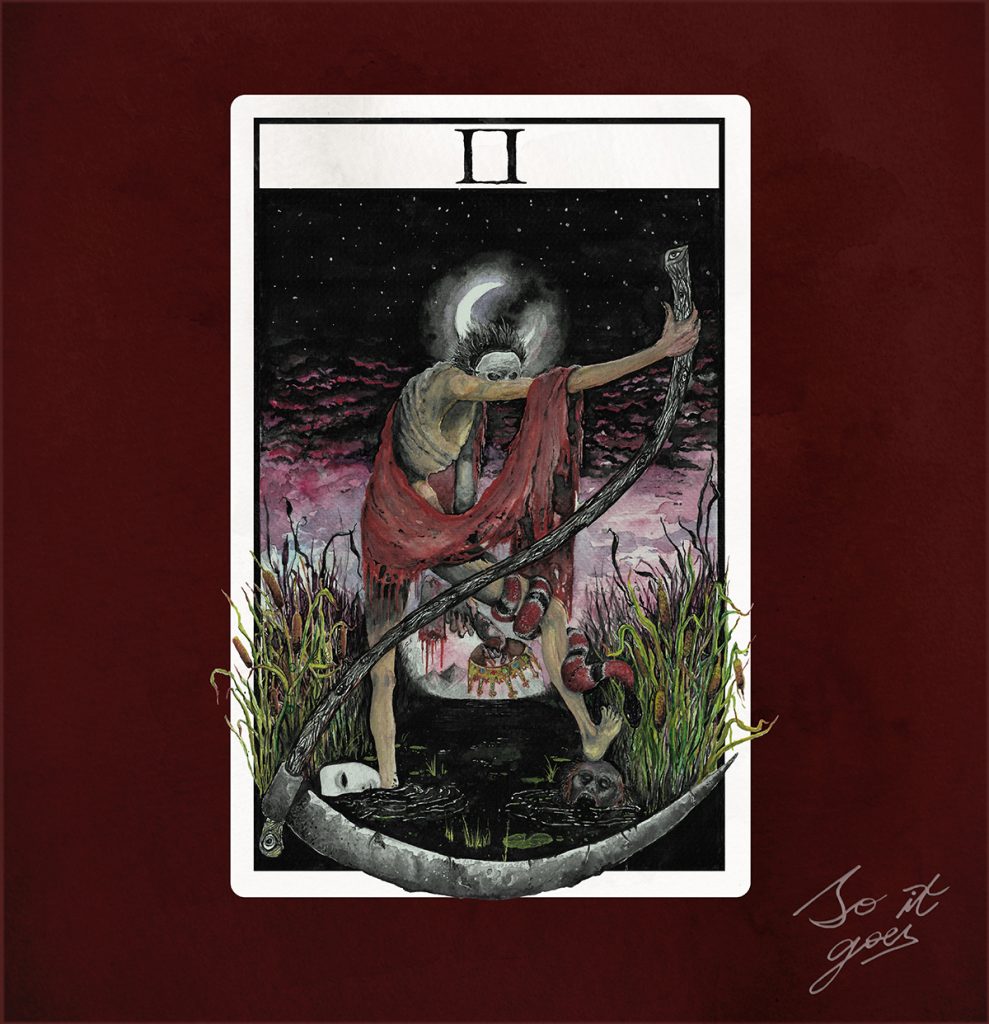 Ah, here comes a band that's far more clever than most. Blackened thrash usually has a clear aesthetic, but Chile's Demoniac abandon the established foundations for something newer. It's not just the look, though that cover is just sick, nor is it the more philosophical title of So It Goes, Demoniac also incorporates unexpected elements. The themes and visuals are easy to alter, and alter well, as you can see, but musically capturing it is a different story, and Demoniac craft tales far beyond that of their kin. Something like minstrels misplaced in the wrong time but learning the ways of the thrash because they just dug that shit. Did I mention they also use jazz?
Demoniac may not be the only band with the name, but they are far more deserving of it. Blackened thrash is the tag I see most dropping to cover their bases, and though the solos are there, and the riff chugging, these guys do things much differently when you hear the entirety. So It Goes features unusual riffing mixed with vocals both harsh and native, and, more importantly, they play with expectation by mixing symphonic keyboards and even stuff like saxophone wtffffffffffffffffff. That's right, folks, there's a bit of the jazz in this. If there's any fault in that approach it's it that these elements are too simply developed to meld properly with the thrash, but thankfully Demoniac never loses their ultimate focus and by the end you'll not only accept their attempts at diversifying, you'll assume it as the new normal should they find ways to better incorporate this path in the future.
Written by Stanley, Devourer of Souls
Demoniac – So It Goes
Dissonant Death Records, Edged Circle Productions, Suicide Records
Cover Art: Bastian Velásquez
4.4 / 5