Socioclast – S/T (Bittersweet Grindcore)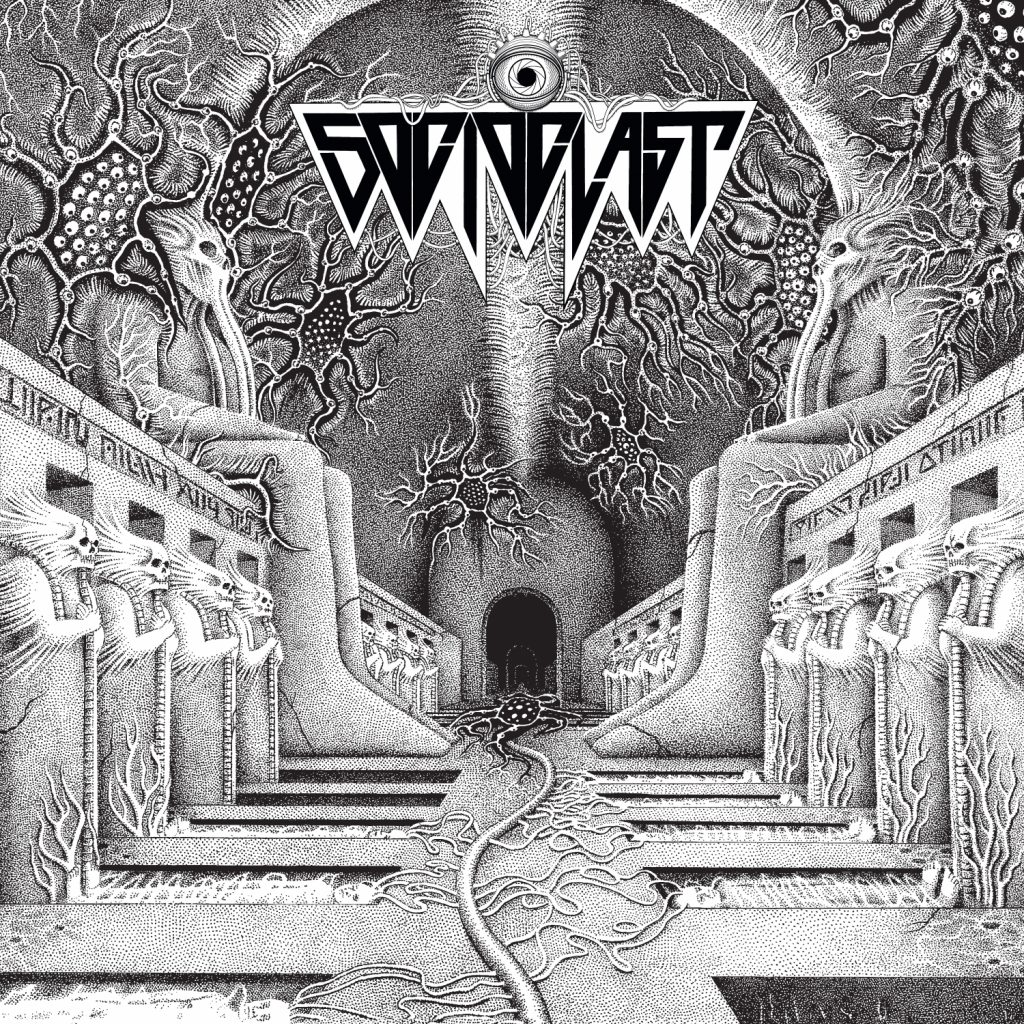 Well this was surprisingly enjoyable for an album that first appears to be a rip off of some Teitanblood shit, but not nearly as long. In fact it's not even half of that or so. Albums that deliver in such a short span of time are amazing to me when they work. Most bands struggle to impress in over thirty minutes, and those satisfied with shorter works run out of tricks in a few tracks, if they're skilled enough. Socioclast thus come with no distance and at an extremely quick pace. Is this self-titled actually a form of self-tragedy or something more? For a band tagged as "grindcore," among other things, my eyes were keen enough to gather from the cover there was more to this mysterious work and would likely meet the ears, or eyes, because it's not just derivative.
In spite of its short length, Socioclast is amazingly addictive. Little time is wasted in formalities with most tracks coming in at under a minute, but yet there's a remarkable level of ingenuity to be found. To be sure, Socioclast carries a number of common grind elements from the layered rough and guttural vocals to the random spurts of slowdown to keep the listener's attention, and this is certain to interest the usual fan of this type of style. However, somehow, these guys manage to retain listener interest not simply through multiple spins. The true power here is in the variety of grind approaches they apply; before you realize the album's actually already repeated, probably twice. Each track has that "something special" going for it that makes this debut a bittersweet experience. Whether these guys, built on the staff of at least three other bands, make this a permanent fixture remains to be seen, but if a one-shot offer it's satisfying.
Mortuous Official Facebook (features members of Socioclast)
Written by Stanley, Devourer of Souls
Socioclast – S/T
Carbonized Records
Cover Art: Stephen Bower
4.5 / 5