Violation (Naturalistic Rape Revenge Film)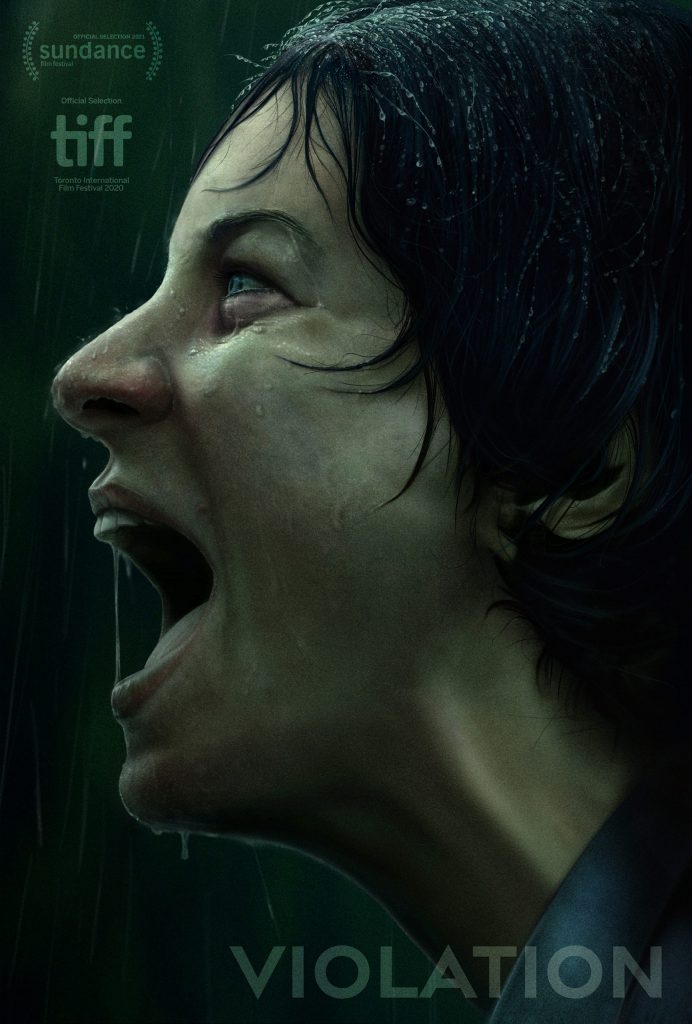 With a few isolated exceptions (1986's The Ladies Club), throughout the 20th century the rape-revenge subgenre was the exclusive province of male filmmakers. But since the Soska sisters threw open the doors in 2012 with American Mary, a wave of female-directed reimagined rape-revenge films has touched every corner of the cinemaverse, from New French ultraviolence (Revenge) to #MeToo-fueled U.S. indie (M.F.A.); from arthouse Indonesian neo-westerns (Marlina the Murderer in Four Acts) to Australian period pieces (The Nightingale), to the mainstream Blumhouse remake machine (Black Christmas). In the midst of a big hype push by Focus Features for Emerald Fennell's Promising Young Woman, the 2021 Sundance Film Festival screened a smaller, quieter, but no less ambitious entry in the same tradition with the unexciting title of Violation. The film follows Miriam (played by co-director Madeleine Sims-Fewer) and her partner on a vacation weekend with her sister and brother-in-law. One seemingly ambiguous sexual encounter later, the narrative fractures, rocketing us forward in time.
The rest of the film splits evenly into three timelines: pre-revenge, post-revenge, and the narrative fulcrum, the revenge itself. This storytelling feint, showing effect before cause, might remind you of another arthouse rape-revenge tale, Gaspar Noe's Irreversible. In some ways, Violation feels like the sum of its influences: Miriam lures her attacker with the promise of sex like in I Spit on Your Grave; different people recall the assault in different ways as in Rashomon; the macro-photography of insects echoes Revenge; the slow-motion wolf sequences and gloomy establishing shots have drawn comparisons to Lars von Trier. But I've never quite seen this combination of extreme but unsensationalized gore, naturalistic seemingly improvised dialogue and (sometimes uncomfortably) deep exploration of character. Its forebears are evident, but where it matters, Violation is utterly unique.
Written by Cthulen, Dead Dreamer
Violation (2020, US)
Dustin Mancinelli, Madeline Sims-Fewer
4 / 5