Medieval Demon – Arcadian Witchcraft (Ancient B00bs Black Metal)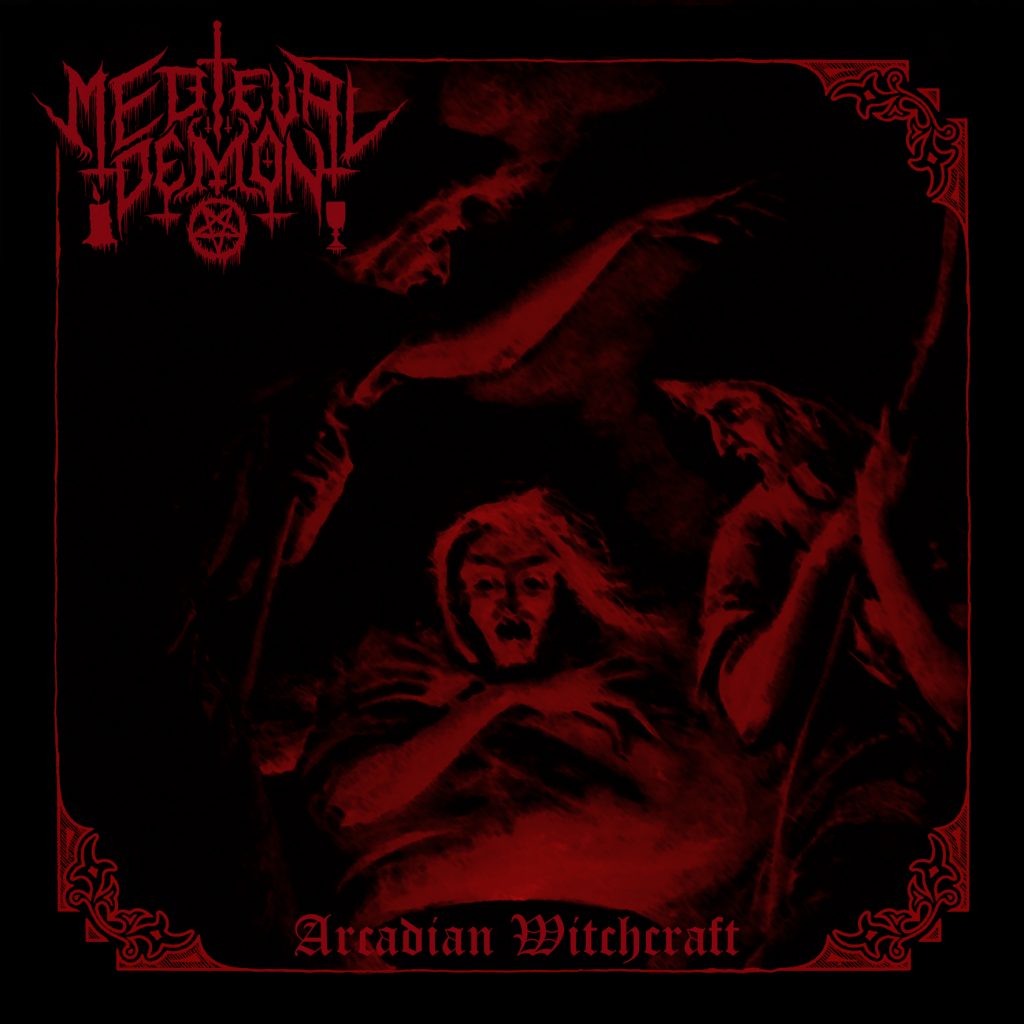 Now here's a band that can get people into trouble. Well, specifically me. And to be more specific it's because many of their band photos include female booby slaves and social media doesn't like the reality of the human body. Therefore… I mean the aesthetic is ace and somehow makes corpse paint look cool again, but apparently when your page is set to 18+ goddamnit Facebook gets very, very upset anyway. But that's beside what should be my point; Medieval Demon is one of Greece's oldest black metal outfits, but they do the melodic type, which seems to be a real skill only the Greeks can master, as proven by Arcadian Witchcraft. They refer to their music as "ancient black metal," and today we'll go with that.
Technically this spook boob action dropped last September, but Hells Headbangers is dishing it out on a limited vinyl this month, therefore I review. I was privy to Medieval Demon before Arcadian Witchcraft, and I always enjoyed their melodic, and partially symphonic, take on black metal. Here it is to a more noticeable and honed degree. Medieval Demon allow slow passages to leech into the waters of faster crush, with spectacular keyboard work. Many bands that attempt electronics crown themselves with the brambly thorns of melodrama, but Medieval Demon has years of experience to retain their antique, macabre presence. The melding of softer rhythm and riff sections with dominant keyboards is notable, with each track providing a special mix for the discerning listener. "Nocturnal Gates through the Night" exemplifies this, providing a full, but not bursting, taste of nearly everything required of metal. Overall, a superb release and you should probably nab that vinyl, and soon.
Medieval Demon Official Facebook
Written by Stanley, Devourer of Souls
Medieval Demon – Arcadian Witchcraft
Hells Headbangers
Cover Art: Unknown
5 / 5