Můra – Doom Invocations and Narcotic Rituals (Opium Addicted Death Doom)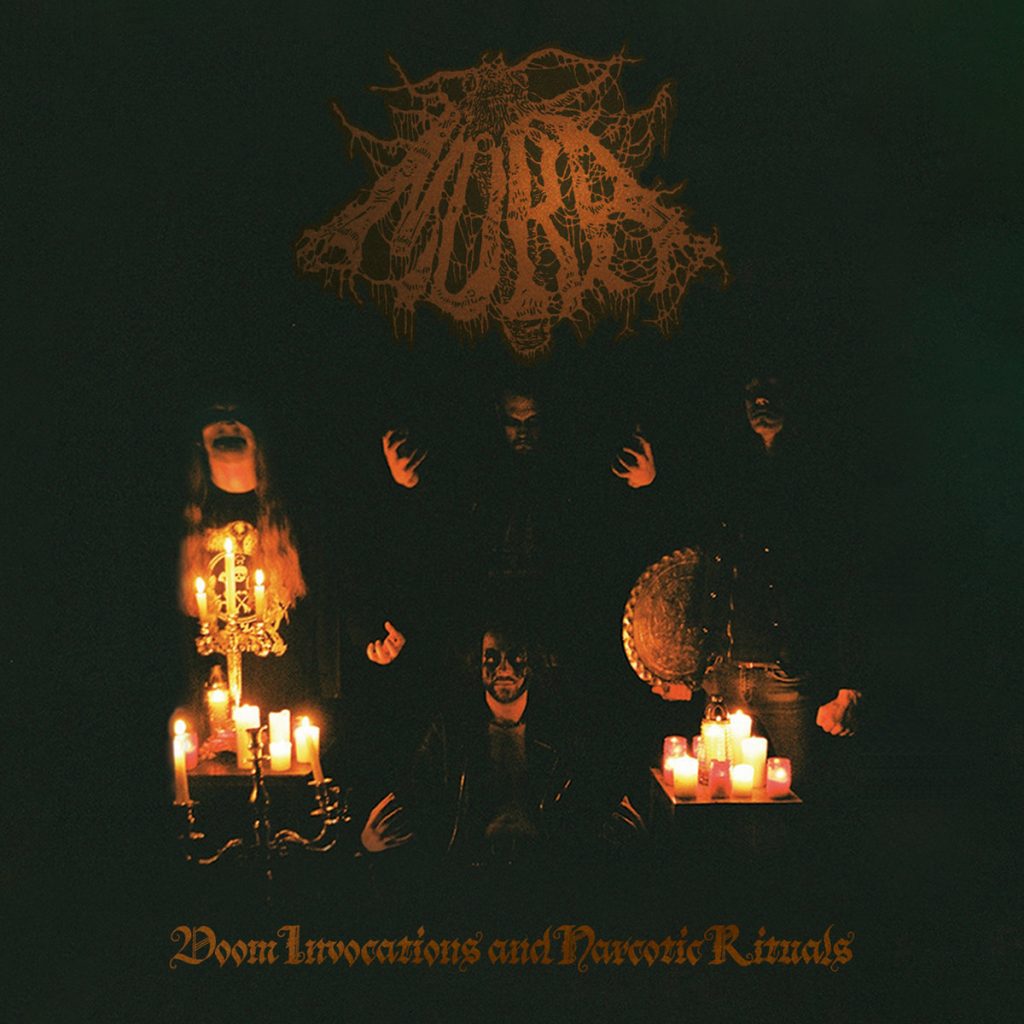 Lol these filthy shits. I can't remember the last time I reviewed a Czech band but I'm not going to bother to look because these guys are all that matter at the moment. I often wish blackened metal, of any attached genre, would just slow the hell down now and then. Really does it some good when it does; the sound has more distance to develop so that thusly the listener is more strongly connected. Also helps to slow the blood so that laudanum, or some other archaic drug of similar quality, is the only escape. Sometimes we need to slow down, it puts the world's decay into a clearer perspective and Můra welcome us into the stagnancy with Doom Invocations and Narcotic Rituals. Prepare to imbibe.
Ah, that title reeks of Gothic opium addiction and Satanic sex cult orgies. I mean like the good literary stuff from the late 19th century; that's basically the sound of this one. Můra create a slowed, bubbling type of death doom with blackened elements pulling itself the distance for two tracks. The riffs are agitated and molten, fused together by the gnarled vocals digging their addicted fingers into the whole. Doom Invocations and Narcotic Rituals staggers the mind with its tomb-like atmosphere, but yet these guys take time to stir the lull to a boil to unsettle the riff stretching. For only two tracks this is stellar stuff. Crude enough to scare your friends, sophisticated enough to stand above lo-fi jingoists who lack true skill.
Written by Stanley, Devourer of Souls
Můra – Doom Invocations and Narcotic Rituals
Caligari Records
4.6 / 5