Dødsferd – Skotos (It's Greek Black Metal)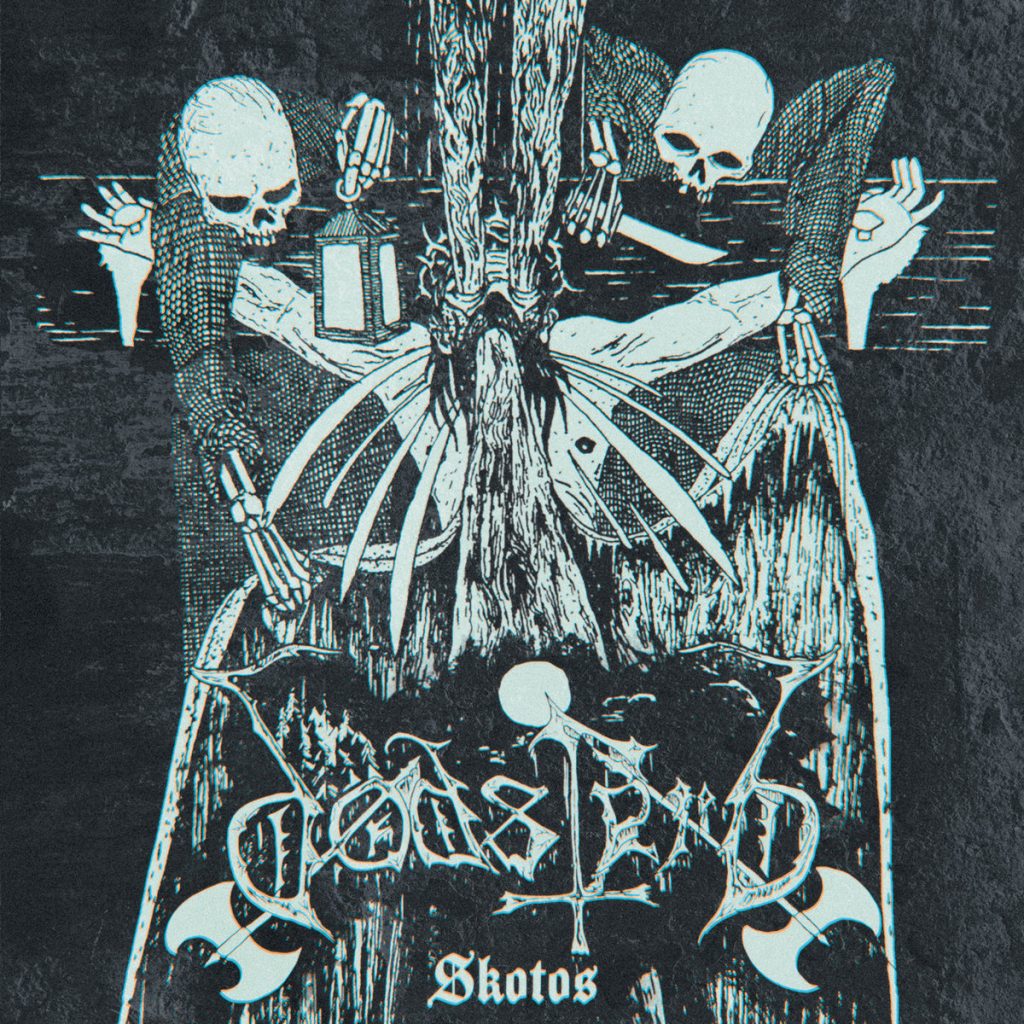 Hey, it's Greek black metal! I'm not sure what else I can say beyond that but let's give it a try. Dødsferd is one of Greece's oldest black metal acts, and by virtue of that fact alone they already deserve to be at the front of the cavalry charge into the riff blizzard we expect and desire. The question of whether they are deserving of a heavy war horse in the attack rests in two details since this is classic shit: one, do they understand "the classique," and two, can they play it better than othevrs? Let's see with their latest, Skotos.
When a band's been around this long, Greek black metal or otherwise, they've probably said it all and just keep saying it. Dødsferd hasn't restricted themselves to the usual split and EP yawn of most black metal acts, either, which means the variety of full-lengths you can consider could easily bore after two, and we're talking a total of ten since their inception. Uh oh. And Skotos is but an EP oh shit. Thankfully, these vld sckvool freaks prove they're still around for a reason. Dødsferd's strength lies in their ability to challenge the listener of the classique. Yep, this is Greek black metal! But it comes without expectations. Their skill in developing atmosphere and not merely striking forth is notable, and you'll find several hooks digging down into the throat.
Written by Stanley, Devourer of Souls
Dødsferd – Skotos
Transcending Obscurity Records
Cover Art: Bacchus
4.5 / 5