Sněť – Mokvání V Okovech (Mildewed Death Metal)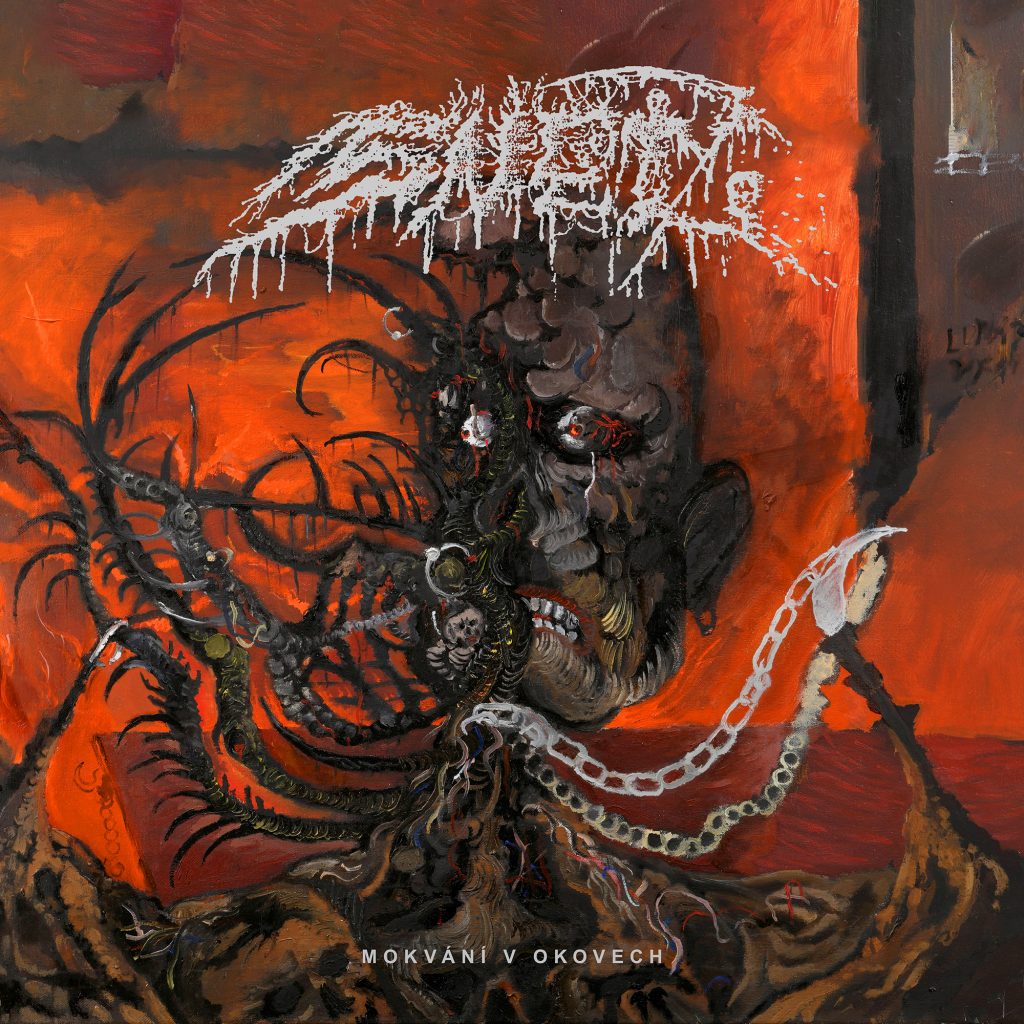 Lol what a great name for a band. Czechia's Sněť, which means "Mildew," are true to their chosen title, saturated in water and stained black from years of being in a basement. That's exactly how Mokvání V Okovech sounds, and there is little else you need for reference before you just hit start already, but I have a little more to say because it's not the usual slime metal I receive.
Sněť are scum. Mokvání V Okovech (which would translate to "Soaked in Shackles") is saturated. That's one of the best ways to explain it. But a further detail here is important. You've heard filthy, slimy death metal like this before, trust me. What Sněť does different is infuse it with a blackened, hardcore punk edge to dredge the sound from out of its usual confines of thickened debris. What most bands like this do is slam the listener with filth, but it often lacks energy and ends up tiresome. Mokvání V Okovech does not rely on this, they instead enliven the sound, which offers a welcome respite from plain filthiness. I could rip on other bands trying this same style and say Sněť does it better, but it's probably best to say just listen to Sněť.
Written by Stanley, Devourer of Souls
Sněť – Mokvání V Okovech
Blood Harvest Records
Cover Art: Tomáš Mitura
4.7 / 5