Anatomia – Corporeal Torment (Dismal Slow Death Metal)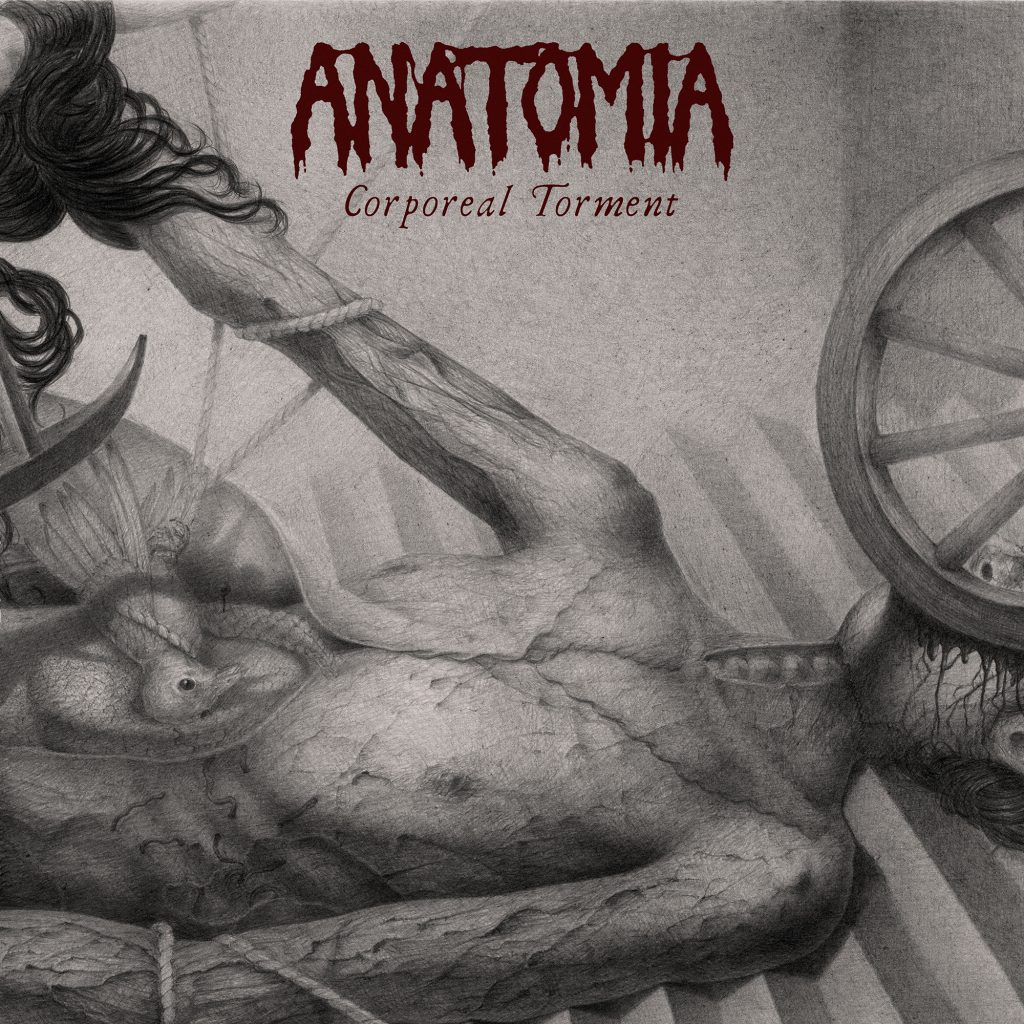 Here's a time where I agree with the band beyond any calculable percentages. Dismal slow death metal. Damn, that covers it. Japan's Anatomia have been in the scene for almost twenty years now, but their full-length output is rather small in comparison to their variety of demo, EP, and especially split appearances. That seems like some sort of Japanese thing, I don't know, but yet again one clear component of metal I receive from that island wonderland is it absolutely sets its own standards. Even after almost two decades these guys mix it up again with Corporeal Torment.
Anatomia have nailed their sound down. It's a 6×6 iron post about twenty feet down, to be honest, but somehow they still find ways to change the depth. Corporeal Torment is an oozing mass. Whilst working in some awesome atmosphere, these guys slow it down, stripping the sound bare to mere single notes until it expands into an overwhelming, dreadful boil leaking from the skin. One of the fine features of this one is the slowness. It's doom level, yet this isn't doom, it's too dreadful for that, or rather perhaps one should say it defines the genre as it should be. This is absolute downfall without attrition.
Written by Stanley, Devourer of Souls
Anatomia – Corporeal Torment
Dark Descent Records, Me Saco un Ojo Records
Cover Art: Eiichi Ito
4.8 / 5