Sadistik Forest – Obscure Old Remains (Blasphemic Destruction Metal)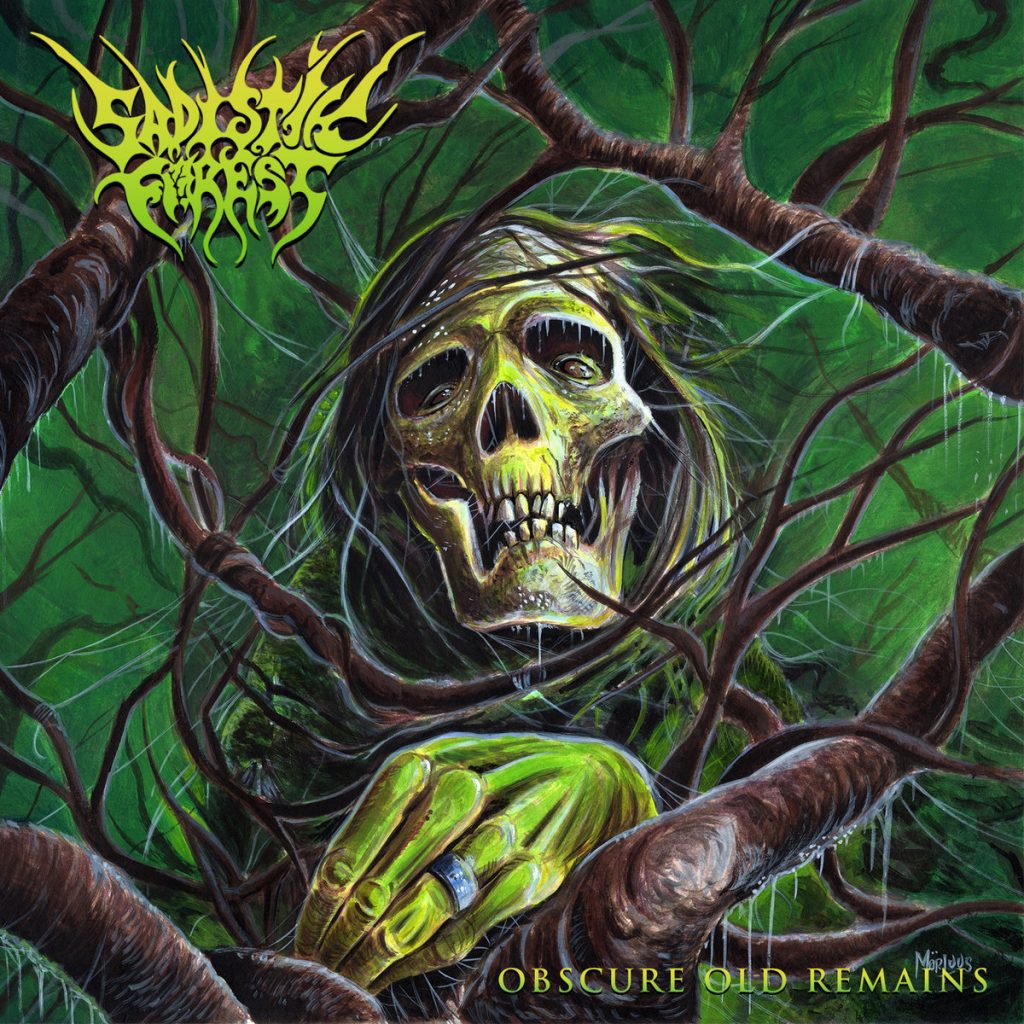 Oooooo those lovely Finns do it again with a touch of blasphemy, with a touch of spite, with a touch of… I mean not these guys in particular, just like any metal band from that country practically. Sadistik Forest has technically been around for some time, but didn't hit full stride until about ten years ago, and since that time their output has been small, but effective, with an impressive fanbase behind it. As Obscure Old Remains verifies, they have a command of death metal that eludes even the best, and there's a reason for their prominence.
One of the things this EP gets right is its lack of simplicity, yet it sounds like it's simple. Sadistik Forest add a taste of thrash, with a grinding, blackened quality, but what makes it work better is the instant sense of "oh shit" you get from the sound. As soon as Obscure Old Remains is moving you know it's a smasher. The vocals are delivered at a snake-like rasp, standing just in front of the tap runs and thrash chording to the level that everyone is fist pumping without realizing it, and even if they hate admitting they just joined in. An easy listen, and well worth the repeats you're certain to spin.
Sadistik Forest Official Facebook
Written by Stanley, Devourer of Souls
Sadistik Forest – Obscure Old Remains
Transcending Obscurity Records
Cover Art: Raúl Fuentes (Mörtuus – Art)
4.6 / 5