Gorgon – Traditio Satanae (Black Punk or Something)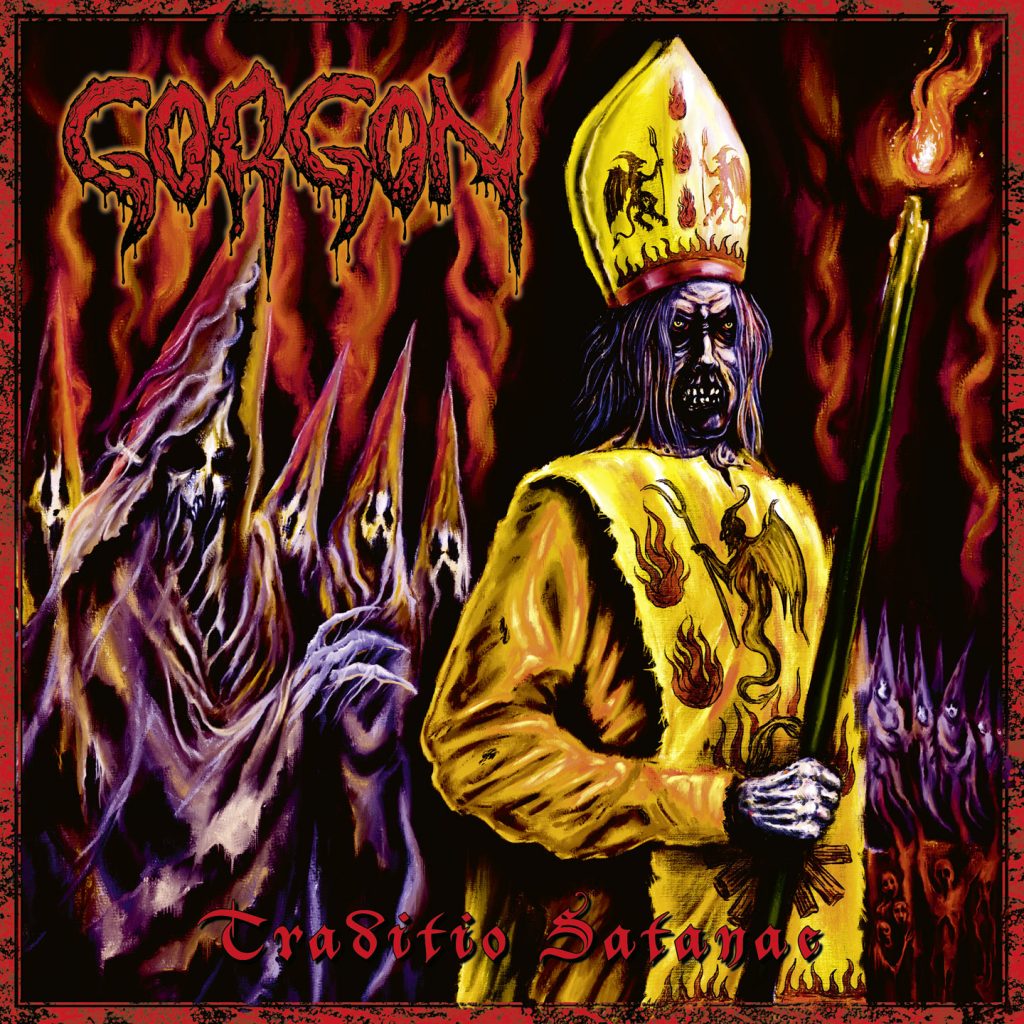 The modern French vein of post-black metal has been a personal favorite of mine for some years, which has sadly led me to ignore much of the classic coming out of France simply out of habit. Gorgon has been in the scene since black metal became a "thing" back in the early 1990s, and the band's formation, largely under a single bottom-dweller, wasn't a later response to the Norwegian revolution. Rather it was parallel development, yet on its own. Traditio Satanae sees Gorgon at the height of his power, with a noticeable, punk edge that marks it as much different than the usual.
Punk? I may get some flack for the term, but there's no better way to explain the primary energy of Traditio Satanae. Gorgon has always ran wit the banner of classic black metal, carrying a noticeable development over his career, yet the approach has slowly shifted; it's extremely raw, but with a refined sound that relies on aggression something like the essence of punk, yet not. There's also a melancholic edge, a sense of antiquated despair that covers the sounds that lies in the generally steady delivery of the vocals; not quite a shriek, not quite a scream, more of an angry, blasphemic shout, like a blackened rally cry. Traditio Satanae runs entirely on its own energy, and finds freshness in the 1990s that is rarely encountered, mainly because it's not afraid to push outside of expectations.
Written by Stanley, Devourer of Souls
Gorgon – Traditio Satanae
Osmose Productions
Cover Art: Alex Morkh Shadrin (Nether Temple Design)
4.5 / 5